10 things to consider when choosing the best cloud provider
When trying to work out which cloud computing provider is best to help your business and enable digital transformation, it helps to know what criteria to look for. More than just a cost comparison, choosing the right type of cloud computing services you contract for your company means looking at key factors, such as the requirement to have a security prevention and disaster recovery protocol, whether they take care of the migration for you, and how fast it is, among other things.
These are the 10 things you need to think about to get started with cloud computing: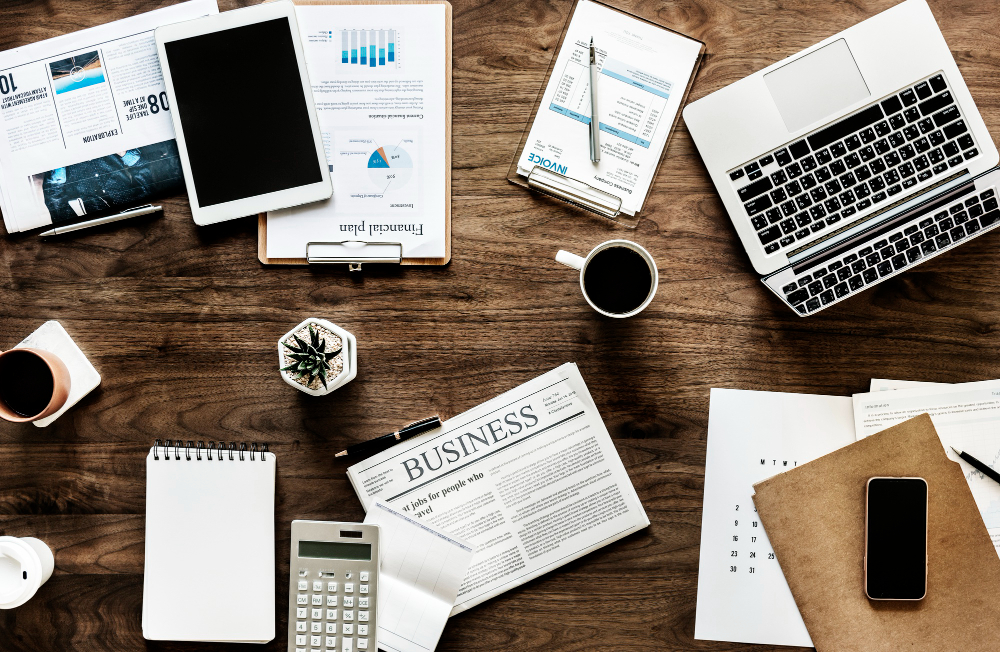 Software Compatibility
The first thing to evaluate when choosing a cloud computing service provider is whether their cloud solution is compatible with your current software. Checking the specifications of your software license should be enough to work out whether your company's existing software system can be successfully integrated into the cloud, or if it needs an update. Out-of-date legacy systems are a problem for both public and private cloud architecture models, but even more so when trying to create a hybrid cloud infrastructure because you're relying on multiple cloud-based systems, some of which aren't in your control.
Cloud Data Security
Data leaks in a cloud storage system are a serious breach for everyone involved – your company, the cloud hosting provider, customers and all stakeholders. Cloud storage and computing can be hacked by malware and ransomware, and data stored in the cloud can be lost. To avoid granting unauthorized access to private data and applications to internal or external groups even within the cloud's shared resource pool, the cloud service should be based on a multi-tenant architecture that effectively siloed information only to those with permission to view it.
There are 3 layers of security that the best cloud service providers will manage, at the host level, in the network and with the physical setup. To ensure data security in cloud computing, make sure your provider offers:   
Multi-factor authentication
Comprehensive data encryption
The highest quality firewalls
Access Control System
Intrusion Detection Systems (IDS) and Intrusion Prevention Systems (IPS)
Business Continuity and Disaster Recovery (BCDR)
However well you try to prevent hacking and other catastrophes that can affect data security, it pays to be prepared for the worst. Business Continuity and Disaster Recovery (BCDR) is a procedure to return to normal service after a hacking attack or natural disaster such as a fire. BCDR includes measures like backing up data in more than one physical or virtual location, mitigation of chain management, and AI-powered verification that there is no data corruption before saving.
Uptime/Downtime
The other thing you want in a cloud service is reliability, which means having access to the cloud system as close to 100% of the time as possible. It's not the same to have 99% uptime, which would mean 3.65 days of downtime a year, as it is to have 99.999% uptime, which is only 5 minutes of downtime a year.
The cloud service you choose should continue to be available, with data intact in the virtual data center, even if an error occurs in any of the components. BCDR also helps increase the reliability of a cloud service by helping to get it back online as fast as possible if it does fall down.
API Integration
A cloud computing management solution can help migrate in-house IT processes to the virtual sphere, but it still needs to be able to integrate some tools with your existing data center storage solutions. Whether you have a CRM, DMP, ERP, CDP, or some mixture of all of them, the cloud data service needs to integrate such tools as provisioning, customer care, billing, systems management and directory functions.
The best way to flexibly join disparate systems to work together is with a series of Application Programming Interfaces (APIs), and your cloud service provider should have APIs that integrate with your current Operations, Administration, Maintenance and Provisioning systems (OAM&P).
Cloud Migration
It's one thing to decide to start using cloud storage and computing to help your business, but it's another to migrate all your current systems and data to the cloud. And quite honestly, it's a kerfuffle. Don't waste precious internal resources trying to organize the data migration process yourself; choose a cloud service provider who will handle the cloud migration for you.
Scalability
Sustained growth is at the top of the wishlist for many enterprises, and a cloud computing and data management service should be able to cater to this. While the viability of any system to grow indefinitely within the limits of finite resources is disputable, the fact is that if you want to expand your business you have to make sure that your cloud service has the flexibility to grow with it.
Get assurances from your cloud-managed provider that you can add extra features to your service package in the future, and that they will grant you additional capacity at your busiest time of the year for web traffic, whether that's at Christmas, in the run-up to summer, or at the end of the financial year.
Speed
Storing data and retrieving commands for applications from the cloud should never be slower than your current on-premises IT systems. In fact, if you're updating from a server system that's more than 5 years old, the new tech should represent a drastic improvement in speed.
Other technologies that cloud management providers use to make cloud computing faster include High-performance computing (HPC) servers, which use clusters of specialized servers to divide tasks, and edge computing, which means partially storing data in a localized server for faster retrieval because it is closer than the cloud. If ultrafast cloud services are vital to your business, make sure your cloud service provider offers HPC or edge computing.
Service Level Agreement (SLA)
The service contract you sign with your cloud service provider is a legally binding document. Make sure you are clear on all the points in it, that it contains everything you need and want and nothing that you don't. Go through the terms and conditions with a fine-tooth comb, and don't be afraid to make changes if there's anything you want to add/remove.
Ask yourself the following questions to make sure the service level agreement is watertight and acceptable for all parties:
How quickly will the provider respond in case of minor or serious issues?
Whose responsibility is it to detect and report bugs?
How will the provider compensate you if they don't meet the defined standards?
Can you easily back out of the agreement if you're not happy with the service?
Can the price be renegotiated when the contract comes up for renewal?
Costs
Finally, but perhaps most importantly for some, is the price. Each enterprise has different budgets for their digital transformation and IT projects, and the level of service given by third-party providers will naturally depend on how much you are willing to spend. Cloud migration, while by no means the only technology-driven form of digital transformation, is one of the most important innovations a company can make to stay relevant as it moves into the future. Investing in cloud computing is a sure bet.
Just be sure that every aspect of your service provider's reporting, compliance and billing is transparent, fully itemised and open. In this way, you will know exactly what you are paying for, whether you are being charged too much, and what to expect.
Who Can Provide Cloud Services?
On the list of the most popular cloud services are Amazon AWS, Microsoft Azure and RedHat. Using the 10 criteria above, you should be able to select the best cloud computing services for your business.
SmartOSC is an international development agency that offers scalable, cost-efficient and world-class enterprise cloud computing services. We're always happy to discuss our customisable range of cloud solutions, so feel free to get in touch at any time.