247 Managed IT Support Services
Business owners, C-Suite executives and decision makers know they need managed IT support services, but with so many offerings out there from so many providers, which is the best one to choose? And how can business leaders choose between one cloud managed service and another?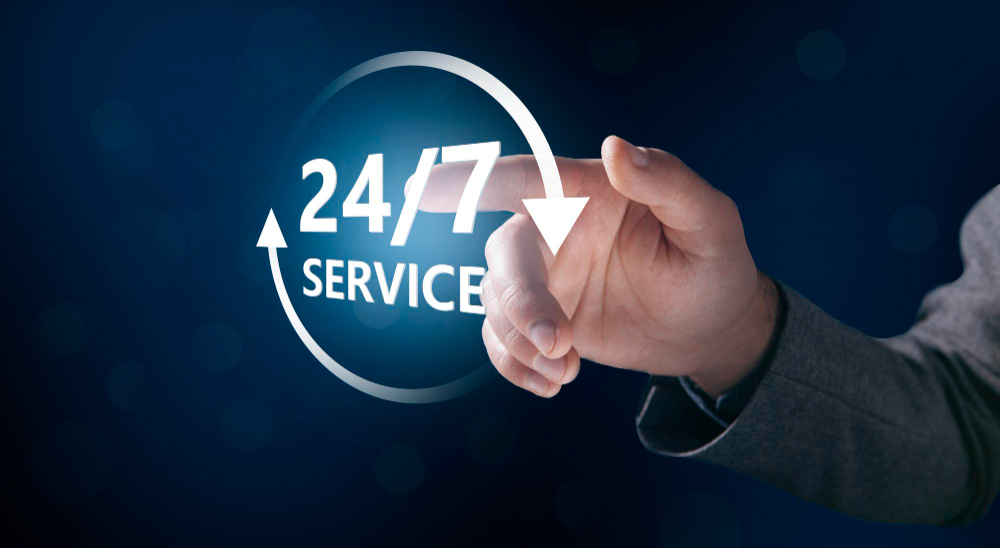 Business owners, C-Suite executives and decision makers know they need managed IT support services, but with so many offerings out there from so many providers, which is the best one to choose? And how can business leaders choose between one cloud-managed service and another?
What Is the Difference between Managed Services and Professional Services?
IT Support Services come in two flavours: traditional Professional Services and 24/7 Managed Services.
Professional IT Services
The traditional way for a company to take care of its IT maintenance is with an in-house IT team, or with a third-party provider. Known informally as "break-fix", they are only on hand if there is a problem. If you identify a bug or a "break", you contact them and they will fix it when they can. Those who find this kind of approach useful may include small businesses and those who don't rely heavily on their computer systems being up and running all the time in order to keep business processes going.
The price for in-house Professional IT Support Services is the salary of each member of the IT department, which is around US$50,000 per annum. Outsourced Professional Services are normally charged at a fixed rate for any and all services the provider offers, regardless of whether or not you use them.
Managed IT Services
A Managed Service Provider (MSP) supplies third-party information technology support to a business. Contracting 24/7 Managed Services is a way of outsourcing some or all of the day-to-day IT maintenance to an external provider, often via secure cloud-based information sharing and data storage. Examples of Managed Services companies like Nexus provide an alternative to doing IT support using only the company's own resources and IT team. 
24/7 Managed Support Services monitor a company's IT status at all times to identify where there is a problem and resolve the issue straight away. Tech companies, medium- to large-sized enterprises and those banking on high scalability in the future all tend to prefer Managed Services nowadays. The cost is often more flexible than traditional outsourced IT services, too, as many providers let you only pay for the support that's applicable to you.
What Support Service Does Your Business Need Most?
The kind of IT service a company needs will depend largely on the size of the business, the complexity of the IT infrastructure and the budget available. Most organisations are digitising their business processes more and more, relying on computer systems for everything from communication to online sales, so the need for more advanced coverage becomes greater.
Imagine, for instance, a small eCommerce retailer whose sales are growing quickly thanks to increased online shopping trends. Whereas previously they were able to leave bugs to be fixed at a later date and they shut down their live site in order to make software updates, they now find themselves needing their website and app online and up to date at all times.
At the same time, they need more staff in all departments, so their in-company IT guys are busy setting up hardware and solving problems for their employees. They don't have time to check for data breaches and make code fixes anymore, and may not even be trained in how to deal with the company's new and growing tech solutions.
In this case, the constant care of the company's daily IT management would be best left in the hands of professionals outside the company. The external Managed Support Services would be more expert and more efficient than the in-house IT department and also end up being cheaper in the long run because they can immediately detect and eliminate factors that could lead to loss of revenue. 
How Do You Know When It's Time to Change Managed Service Provider?
When slow response times mean you experience unacceptable downtime
You expect the absolute best from your MSP. That means support at any time of day that you might need it, even at 3 o'clock in the morning, and priority over all their other clients. As far as your business is concerned, you don't care if other people's systems are all down, too – yours is the most important. But if your current provider doesn't have enough expertise or staff to cope and they leave you waiting for ages to resolve urgent issues, you should seriously think about getting a new MSP.
When your current provider insists on using their own processes and systems
That's all well and good for them to do that, of course, as long as you're happy with it. But don't allow yourself to be bullied and pressured into accepting terms of the support services that you don't want to. The MSP should work with your company and be aligned to your business's objectives, and if they're any good they'll have that level of flexibility to be able to cater to your needs. It's a relationship, not a one-way street.
If they don't support your growing list of applications
As your business grows, you'll likely be using ever more (and more complicated!) computer systems. You know you've outgrown your Managed Service Provider if they only provide support for a limited number of programs, and not all those that your business uses. You may have found yourself needing several different providers, or relying on your internal IT team for support that they're not really prepped to give. Don't settle for less than you deserve – change to a different MSP.
Here's What's Stopping You from Changing Providers
Even once you've recognized the need to change to a different service offering, there are still some obstacles that can hold you back or get in the way. It's not as easy as just breaking a service contract, because there may be technical or logistical hurdles to overcome.
Closed-source Software
Your current service provider may use their own closed-source software (also called proprietary software or, tellingly, not-free software). That means it was either designed specifically by them or they have sole license to use it. If that's the case, all your IT processes will be inextricably linked to that one company, making it hard to change providers.
While they may have had very good reasons for using their own software, such as technical expertise with it, and extra solutions that aren't available on open-source software, the fact is that it locks you into a kind of Faustian deal with them where you can't escape unless you migrate all the processes in a complicated and lengthy operation.
Loyalty
Another problem that may stop you from switching to a better Managed Support Service is a sense of owing it to them. Perhaps you've been with them for a long time, or you've come to know them personally. You may also feel trapped with a certain provider because they designed your website in the first place.
If your third-party provider is making you feel that way, it's akin to emotional blackmail, and in some ways more powerful and more insidious than any material reason. As a limiting belief, it's not to be scoffed at. But it doesn't have to be that way. A reputable MSP will offer a comprehensive onboarding process for new customers to migrate their existing site and systems to receive new and improved 24/7 Managed Support.
What You Need from Your Next 24/7 Managed Support Service
Your managed service should include round-the-clock coverage for as many servers and systems as you need, with a comprehensive incident reporting and management service to maximize response times for critical, moderate and low importance issues.
It should also not only maintain the applications the way they are, but help to improve them by fixing bugs, installing updates, and in short taking care of every last detail. Ideally, the MSP should use open-source management tools for a more transparent operational workflow and to make communication between all parties involved much easier.
For companies that designed their website with someone else, a quality MSP will make it simple to onboard to their new 24/7 Managed Support Service. They should take care of the whole thing, from in-depth system auditing and documentation to an integrated transition stage with testing, deployment and verification.
DevOps as a Service
One other added feature that the top MSPs offer is DevOps as a Service (DaaS) as part of its 24/7 Managed Support Services. DevOps is an integrated Development and Operations team that many companies have already established to streamline product and service launches and maintenance. A combined DevOps team that communicates fluidly is obviously beneficial, but sometimes businesses are unable to do this successfully for a number of reasons.
Getting DevOps as a Service means letting an external provider guide your teams through the murky waters of DevOps without getting your hands dirty. Having DaaS included in 24/7 Managed Support Services helps you get the biggest bang for your buck.
If you're thinking of changing to a new MSP, consider whether SmartOSC's 24/7 Managed Support Service package is right for you.