4 keys to Nikes DTC success
Beloved by athletes, rappers and everyday consumers alike, sportswear giant Nike has enough cultural cache and commercial success to stake a claim for being the world's most recognizable brand. The famous 'Swoosh' logo is known worldwide, and Nike even has the honor of being the brand most referenced in hip hop.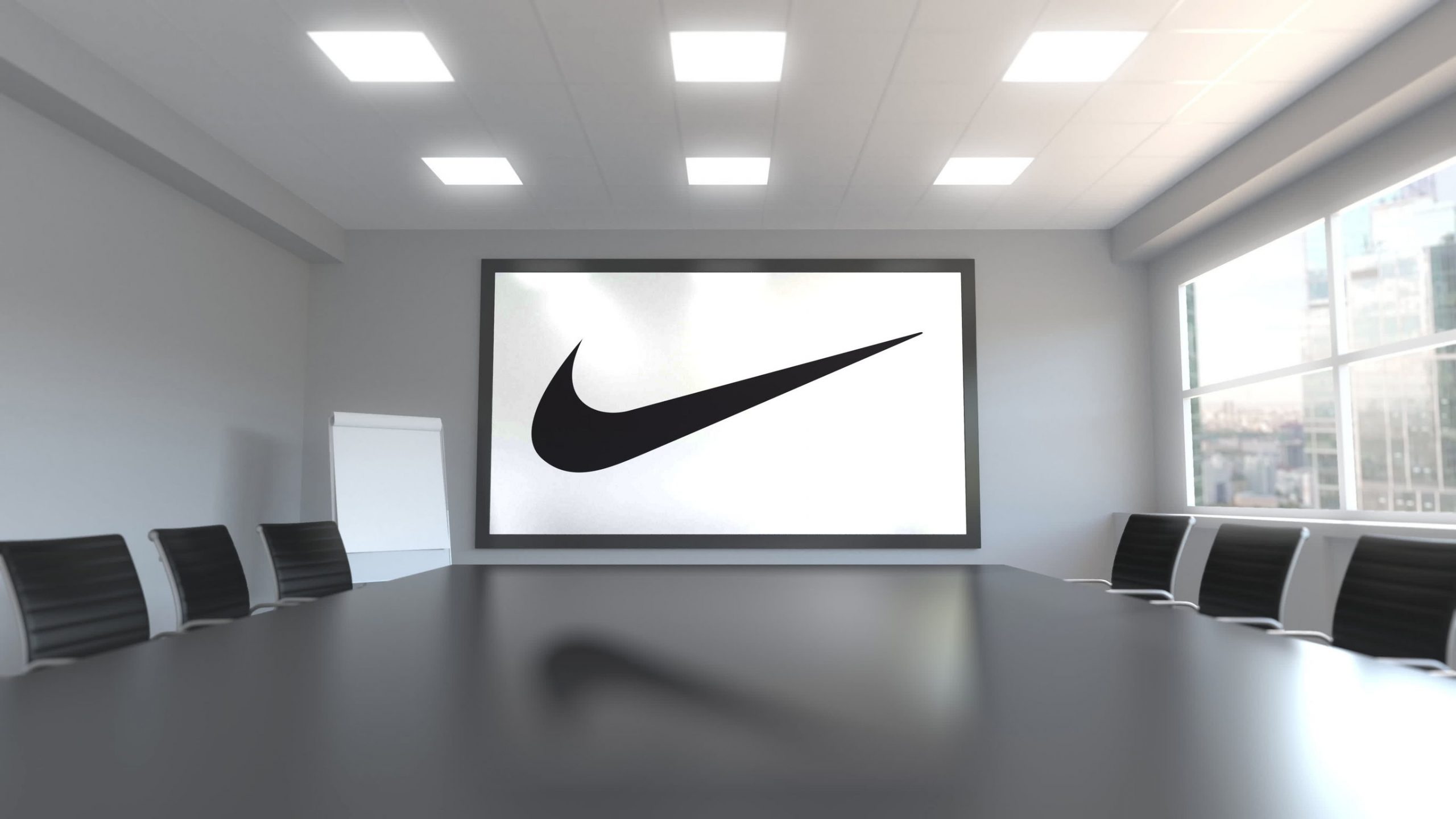 However, soon you might struggle to pick up a pair of Nike shoes inside the stores of some of the world's most famous retailers. It's not because stores like Urban Outfitters and Macy's don't want to sell Air Jordans and Air Force 1s, quite the contrary in fact. Nike has radically altered its business in recent years by focusing on a direct-to-consumer (DTC) approach that the company largely credits for its 19% increase in annual revenue last year to $44.5 billion. Whereas once wholesale made up about 84% of all Nike brand sales, now the figure is just 61%, with DTC sales making up about 39%.
DTC has taken off in recent years, especially as we stare down the barrel of a cookie-less future, and Nike is an example of how the business model can work. Let's explore why.
What is DTC?
Just what do we mean by direct-to-consumer though? Bigcommerce has a definition that encapsulates the term's meaning pretty succinctly:
"A direct-to-consumer business sells its own product directly to its end customers, without the help of third-party wholesalers or retailers. Though much more common now, the DTC trend was initially a big departure from the traditional model."
Tesla is perhaps the world's most famous DTC brand. Instead of selling via nominally independent dealerships like most car brands, Elon Musk's electric vehicle manufacturer sells via online channels and its more than 100 stores and galleries across the world. In fact, Tesla believes so strongly in its DTC model that it has fought in courts in states across the USA to win the right to sell directly to consumers. The legal battles focus on state laws that require all automobile sales to go through independent dealers.
Online-only brands like Dollar Shave Club are also good examples of solid DTC businesses. The subscription men's grooming company sells directly to consumers via its website and focuses on slick marketing for brand awareness (such as podcast advertisements) instead of relying on having its products placed in pharmacies and shops like other razor brands.
4 keys to Nike's DTC Success
Now that we have a grasp of what it means to operate with a DTC model, let's dive into the factors that have made Nike's approach a hit.
1. Owning the data
The 'direct' in DTC means exactly what it says on the tin – it gives brands direct access to their consumers. This means no middlemen like Foot Locker or other retailers for Nike to go through, they control the purchase journey. One obvious advantage of that is Nike can better control the brand experience and how its products are presented, but it's nowhere near as important as another key advantage: data.
When a customer browses or buys via the Nike website or one of several apps the brand has on offer, their browsing and purchasing activity is much easier for the brand to access than it would be via a partner retailer. This gives Nike and other DTC brands the opportunity to gather customer insights and then use that information to optimize the shopping experience. 
The DTC model can give brands access to how customers use their website, which search terms they use, customer satisfaction, and so much more. Contrast this to a customer walking into a mall and simply buying some shoes from a retail partner. Maybe they researched the shoes on the Nike website before buying, or maybe they didn't, either way, Nike has no idea. However, when a consumer buys through the Nike website or app and uses their account, the brand is able to then serve personalized recommendations.
Nike has recognized the power of owning customer data and has also invested in making the best use of that data by acquiring specialist data companies. While not every business has annual revenue of more than US$44 billion and the luxury of spending big on expert help to better exploit data, improving your usage of data is no longer as cost-prohibitive as it once was.
2. Added consumer value
One of the aforementioned mobile apps that have been key to Nike's DTC success is the SNKRS app. Sneaker culture is the driving force behind the app as it provides consumers with "insider access to the latest launches, hottest events and exclusive releases that Nike and Jordan Brand have to offer," according to the App Store description.
The SNKRS app is a great example of providing added value to customers through a DTC strategy. Unless you've been living under a rock in recent years, you'll know how highly anticipated new sneaker releases are. Queues and even violent fights are commonplace when a hot new sneaker drops, and Nike is well aware of that. By providing "insider access" and "exclusive releases", the brand is giving consumers what they want and strengthening their relationship with the brand. The SNKRS app also feeds into the data collection and analysis part of the DTC model, as the more consumers use the app, the more Nike understands what they want.
"This approach sends personalised purchase offers to members based on their engagement with SNKRS, past purchase attempts and other criteria – [we are] using data science to drive digital member targeting," CEO John Donahoe told an investor call in 2021.
3. Content
It's almost 30 years since Bill Gates penned his 'Content is King' essay, and the titular maxim is as true today as it was back in 1996. When it comes to content from what is ostensibly a footwear and athletic apparel company, Nike is a king among kings and long has been. Its advertisements have been iconic for a long time, but the brand's pivot to DTC has included a greater focus on digital content.
It makes sense intuitively that a good DTC strategy should include engaging content. After all, if your customers are spending as much time on your website and apps as you want them to, you want them to be entertained, not bored to tears. Nike Playlist on YouTube is one example of the brand investing in content as part of its DTC strategy. The videos star world-famous athletes like LeBron James, Rory McIlroy, and Naomi Osaka and are aimed at kids, with fun topics like dances and games for them to play. The result is Nike's kids' sales are led by digital rather than physical, which also means the brand is gathering valuable data about its future adult customers.
4. Sustainability
On the same earnings call mentioned earlier, Nike CEO John Donahoe touched on how the brand's customers are beating the drum for sustainability.
"Consumers are clearly responding to sustainability, as we're seeing very strong full-price sell-through for this family of products with vast opportunity to drive continued consumer and business value still ahead," he said.
What Donahoe and Nike have experienced is being echoed across the world of eCommerce – consumers care about companies' impact on the planet. One such sustainability-focused product that Nike has leaned into is its Space Hippie shoes, which are "inspired by life on Mars" and made from recycled material, mostly scrap plastic. While it would be hard to convince some consumers that a fashion company the size of Nike has a limited impact on the environment, product lines like Space Hippie manage to signal to lots of customers that the brand shares its values.
Finish line
While some analysts say Nike has started to bang its Swoosh-shaped head against the ceiling of what DTC can provide a business, that doesn't change the early rip-roaring success, so there's still plenty to learn from Nike.
For more on the DTC revolution, check out our interview with Jerry Smith of Ogilvy.
Instead of praying to Nike (the Greek goddess of victory, that is) for eCommerce success, get in touch with our team today for all your needs.
Related blog
Learn something new today