5 Key Considerations to Choose a Magento Partner
As of 2020, there are around 250,000 active eCommerce websites powered by Magento. As such, the top benefit of choosing Magento as your primary system platform is that there are a vast number of experienced developers and experts with a deep accumulated understanding of the platform. This also means that your business has a double-edged advantage in choosing the right Magento partner.
However, B2B2C eCommerce does come with its own issues, so together with our partners at Liferay, we've put together a guide to overcoming some key challenges.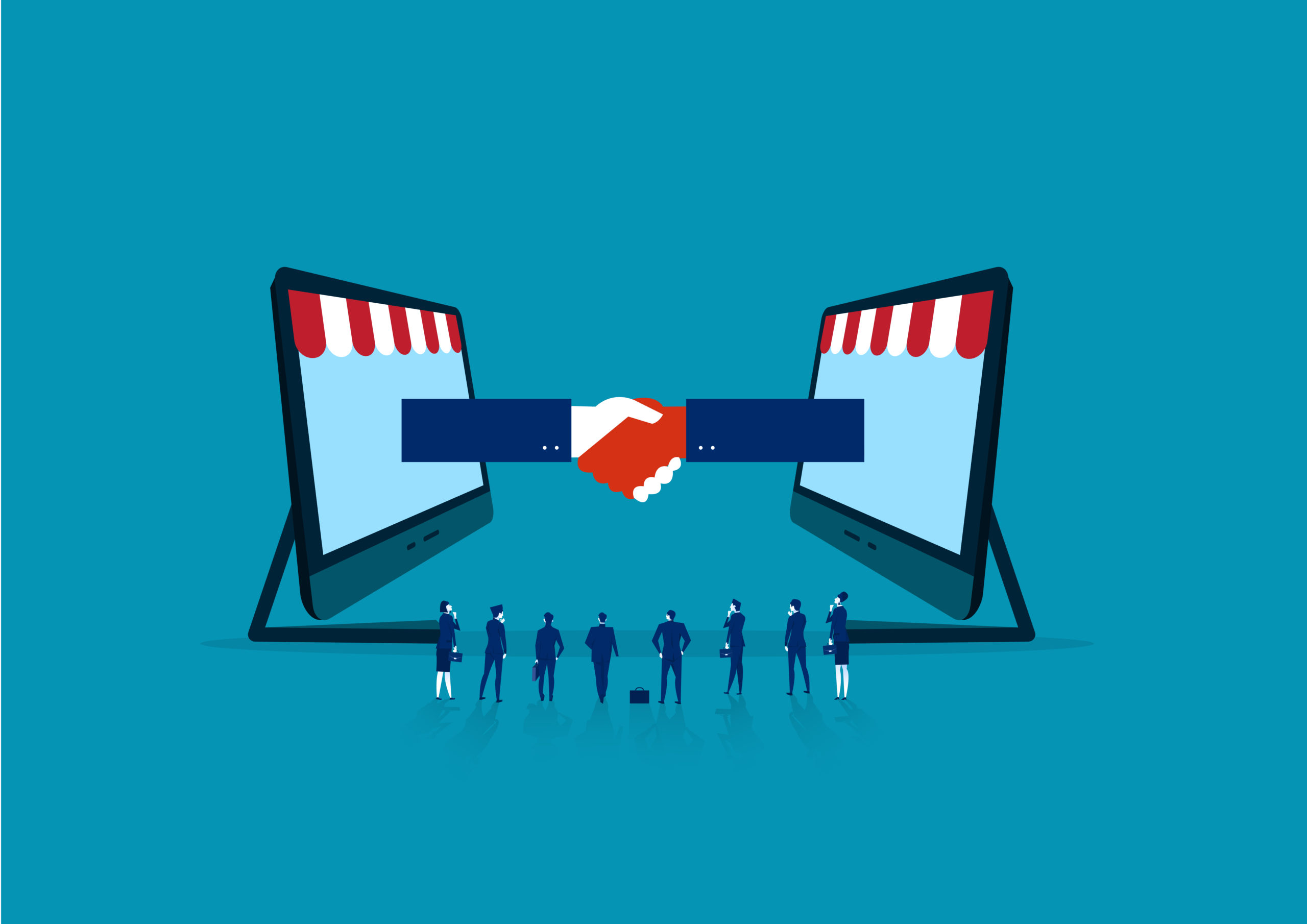 However, finding a partner to match your business from such a huge pool of available agencies is not going to be so simple. To make the search easier with as few risks as possible, here we are providing you with 5 key factors to consider when selecting your Magento agency.
Magento Certified Partner
We all know the fact that Magento is extremely complex. Consequently, it takes a lot of time and effort for developers and specialists to master how to work with the platform correctly and make the best of it.
With the aim of setting standards for the quality of Magento developments, the platform has published several certifications which help judge the level of an agency's proficiency. And this suggests that it is highly recommended to partner with agencies that own a number of these certifications recognized by Magento.
But how to find those fishes in the sea? And above all how do you know who is the most experienced with the platform out there?
In response to such confusion, Magento has set up its Magento Certified Partner network to ramp up the market's transparency across regions. In the Magento Partner Directory, you can effortlessly search for the most suitable agency by categories such as Partner Level, Number of Magento 2 Certified Staff, Product Specialization, and Industry Specialization. Thus recognized for the ability to maximize their delivery performance, all agencies need to maintain their stable performance of Magento practices in order to stay in the list.
As mentioned above, the first and foremost benefit is the assurance of high-quality developers and solution specialists with their competency certified by Magento. With such capabilities, these agencies can consult you on the best solution for your business requirements and deliver the highest-performing and secure implementations.
One significant advantage that should be taken into consideration is quick updates. Magento releases product updates on features and security patches periodically. And businesses must stay up to date with this information early to avoid potential damage to their website and security threats that damage their reputation and also customers' trust.
Last but not least, adequate support is what you can get when working with Certified Magento Partner. We all know that technology issues are unavoidable and cannot be predicted in any way. And these problems escalate fast if reasonable measures are not in place and in time. Magento partners are supported with multiple user accounts and priority escalation pathways, which enable certified agencies with the fastest support possible.
Proved Experiences
However, the best Magento partner does not only mean someone who finishes tests with flying colors but also needs to be an expert with first-hand experience in the field. The more experience a Magento development company has, the more comfortable and knowledgeable they will be with the platform – an important quality for understanding the many complexities of the system.
Moreover, it would be handy if the agency has delivered several similar projects because knowledge on how to generate the best website traffic and interface that satisfies the customer needs can only be accumulated through their understanding of the industry. This information should be easily found on their website or through catalogs sent by sales representatives.
But is that enough? Not necessarily. You need to go one step further by talking to their other clients and hearing what they have to say when it comes to working with them.
How did they handle any emergencies that came up? Were they open with their communication and updates? The trick is contacting a variety of previous customers to have the fairest evaluation from different points of view. It may take you some time but this should provide you with deeper insight into their pros and cons, which of their characteristics are excellent for your needs, or what might not pass the test.
Strategic & Future – ready Consultation 
Alright, now they have made a successful first impression. But it is necessary to dig deeper since sometimes it is just the beautiful mask that attracts you. Does the agency actually deliver a true business solution from scratch? Or do they only provide coding services? Sometimes the company only joins the process of developing certain parts of the website separately or building up the system with an existing plan constructed by the client's own experts.
This is not a negative practice in itself, but definitely, a huge minus point when it comes to leveraging a synchronized solution in the long run. According to Harvard Business Review, more than solely giving advice, a consultation includes:
Providing information to a client
Solving the client's problems
Making a diagnosis, which may necessitate a redefinition of the problem
Making recommendations based on the diagnosis
Assisting with the implementation of recommended solutions
Building a consensus and commitment around corrective action
Facilitating client learning—that is, teaching clients how to resolve similar problems in the future
Permanently improving organizational effectiveness
An agency that is capable of bringing you the best-in-class system should not perform just any old consultation, but a strategic and future-ready technical vision of the project. Not only should the plan satisfy the immediate needs of the market but it needs to foresee the scale of back-end applications integrated in order to scale up with your business growth in a timely fashion and operate your multi-channel environment efficiently in the future.
Adequate Workflow 
Besides a clear overview of the project, you also want to explore how your Magento partner is going to handle the project. This is about getting to understand the process used by the agency and working in synergy with the team that will be working on your system.
Find out how the initial project will run and how development and assistance procedures will be managed. The trick here is to understand and be satisfied with whatever your ideal process is, and make sure to let your partner know that. If you like scrum/lean/agile, then go with an organization that operates in such a way. Straightforward communication from the start helps avoid further conflicts and regrets and even financial damages over time.
Furthermore, to assure everything is under your control, arrange to meet with the team building your system. What you don't want is to have the A team present to you only to find the B or C team will be delivering the project. You will be working closely with them for some time, so it is vital that you follow the progress and stay on track if any issues arise.
Strive-to-lead Mindset
Last but not least, a deliverable project requires more than just capability and experience. Your chosen Magento agency should share the same values as your business, to help deliver the best out of your business vision.  As mentioned, the goal is not to build a website but to construct a whole solution that makes your enterprise stand out from the fierce competition.
Don't just work with an organization that only can develop the platform and end the project there. Instead, find a partner who recognizes the value of evolving the concept, constantly giving recommendations on adding revolutionary new features, and concentrating on maximizing conversion rates. 
All this will make the experience with the customer an utter pleasure and help your enterprise stay ahead of the game. And soon your business shall take wings with uninterrupted breakthrough and marginal gains across the entire journey that delivers a true ROI.
If you have the idea of building one data-driven, customer-focused business powered by a revolutionary technical solution, it would be great to know more about your idea. Schedule a time to talk with our experts to explore more valuable insights.
About SmartOSC
Established in 2006, SmartOSC is an innovation-driven, full-service Magento Partners that strives to build mutually successful, ongoing relationships with our partners and clients. We are now an Enterprises Solution Provider to Magento. And for more than 12 years of partnership, exceeding 500 Magento projects have been successfully rolled out by over 200 of our Magento-certified developers.
The many experienced projects accomplished and deep understanding of the platform also made us the finalists of the Magento Imagine Excellence Awards for two categories Global Expansion and Best Sale Channel Growth. Check out our work with prestigious clients around the world here.
Related blog
Learn something new today