7 Social Commerce Trends for 2021
Social commerce is the use of social media like Facebook and Instagram to sell products online, rather than solely on a separate eCommerce site. Social commerce is such a powerful tool for selling online because it leverages the influence and reach of the social interactions available on messenger services and networking platforms for B2C retail.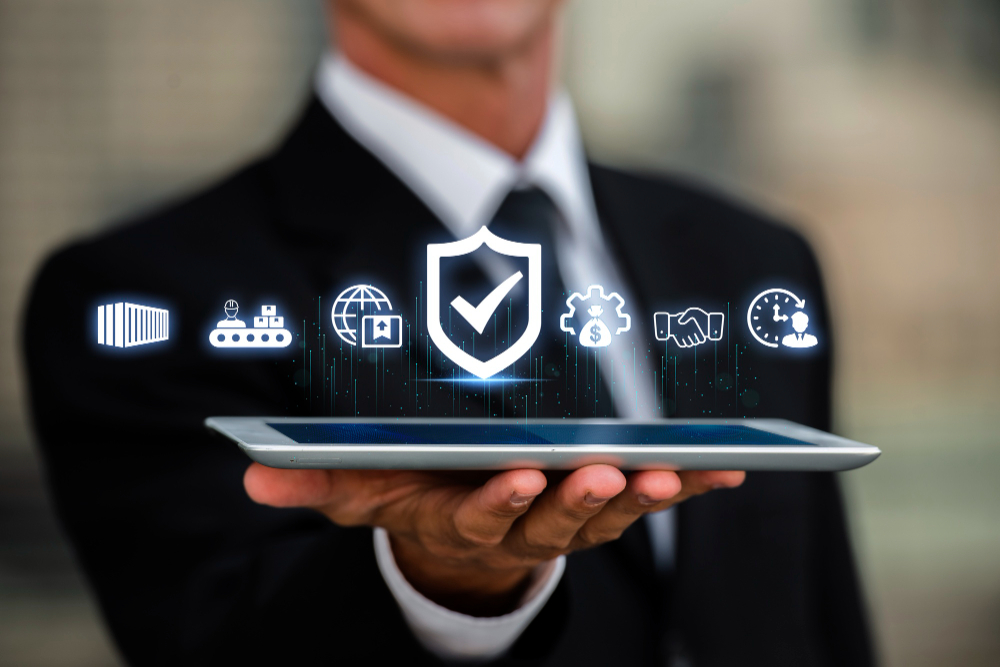 What are the biggest growing technologies and hottest trends in social selling for 2021? And how will social commerce expand in the future?
Low Budget & User Generated Content (UGC)
Live Streaming
Chatbots & Chat Commerce
Social Media and Commerce Platforms Team Up
Artificial Intelligence (AI) & Machine Learning (ML)
Voice technology
Augmented Reality (AR)
What Are the Trends in Social Commerce?
A recent survey from Hootsuite, Magento and Econsultancy found that at the moment social media commerce is mostly used for product discovery and searching reviews of products and companies, with 6 out of 10 consumers saying that a quarter of all their online shopping is influenced by social media. However, social media will have so much more to offer in the near future.
These are some of the common features of social commerce nowadays, which are quickly evolving and expected to be hot trends for 2021 and beyond. While the word "trend" sounds short-term and gimmicky, rest assured that eCommerce on social media is not just a flash-in-the-pan trend, but is here to stay.
1. Low Budget & User Generated Content (UGC)
The first and most obvious point about social media is that it's a place where end users have direct contact with your brand. On these platforms, consumers have just as loud of a voice as your official brand page, and negative press can be incredibly harmful. That should be a clear motivation for you to create deep, positive and rich experiences for your customers on social media, as you would at all points on their buying journey.
Creating authentic value for customers will naturally lead to a certain (small) percentage of them posting about your products or service on social media. In this way, the customers become an important source of marketing for the company. User Generated Content (UGC) of this kind costs nothing but has a high level of trust because users see it is not the brand directly plugging their own products but an impartial individual.
A similar technique is leveraging the trust and following that influencers have built up on platforms like Instagram and Twitter and getting them to market products. Influencer marketing works by finding a popular personality on the social network most suited to the brand's target audience and reaching out to that person to persuade them to promote the product. This is often in exchange for the promotion of the influencer via your brand's own channels or other forms of payment.
Finally, many companies are getting in on the action in a slightly different way – by creating ads and content that look like they were made by amateur users but are really as carefully orchestrated as any paid TV ad. The benefit of these ads is that they integrate seamlessly into the amateur feel of the other content on social networks like TikTok, and the budget is much smaller than for other marketing campaigns.
2. Live Streaming
Main article: Why Live Stream Commerce Is the Future Social Trend for E-commerce
As well as large amounts of quickly produced, lo-fi video content, live-streamed videos are also gaining ground as a way for influencers to show off sponsored products and for companies to bring users the feeling of attending their events in person.
Users looking for an authentic, unfiltered experience prefer live streams as a way to get closer to friends and those they follow on social media. It allows for real-time communication between viewers and streamers thanks to the addition of comment streams, and it taps into the desire for a connection with brand products and content in a personalized way.
Live streaming as a method for product discovery on social media is strongest in the Chinese eCommerce market, although Amazon Live is in the testing phase in the US. Live stream videos are available on online marketplaces like Taobao (owned by Alibaba), integrated directly into commerce platforms, and on social media with links back to the merchant's website or even with the option for viewers to checkout on the social network itself. Some retailers even claimed to get as many visitors in a 3-hour live video session as they would normally get in physical stores in 6 months.
Those looking to market and sell their products online with real-time streaming face some challenges. Firstly, it takes a lot of resources to produce high-quality, engaging live videos featuring charismatic people to make viewers want to buy and to keep coming back for more. While live commerce is more established on Chinese apps, the live streaming functions currently offered by Facebook, Instagram and Twitter have limited capabilities for eCommerce. Merchants will need to be prepared to be creative to stay ahead of the curve on this one as it becomes more widespread in the West over the next 2 years.
See a breakdown of how to use each social network for commerce
3. Chatbots & Chat Commerce
Social commerce at its heart is about bringing the natural, communicative feel many of us are used to on social media to retail interactions. As users, we regularly speak to friends via WhatsApp, Facebook Messenger and other messaging services. In an eCommerce context, these platforms can be used to allow customers to speak to retailers in real time about problems, doubts and questions they may have before purchasing, and even placing an order.
Conversational commerce of this kind is beneficial for the customer as they get more information and have more freedom of choice before buying. This allows them to create a closer, more personal relationship with your brand, which they will remember in a more positive way than if they didn't receive personalized treatment.
For the company, chat commerce of this kind is time consuming and costly as it requires a dedicated specialist to answer questions personally, and customers are liable to reach out at any time of the day or night with any kind of question. Text-only conversational commerce also has limited usefulness for consumers who are used to seeing product images on shopping websites. To maximize the effectiveness of chat commerce, merchants should:
Use the latest developments in Artificial Intelligence (AI) by using bots to speak to users, at least for part of their conversation. This is more cost-effective for many brands, and works best when there is a specific set of queries to funnel customers through, and if you don't try to hide the fact that it's a robot talking and not a human being. AI is also good for chat because robots can answer users in almost every known language, unlike human respondents.
Restrict the product range. The conversational commerce customer journey is not the same as the way people shop via search engines, commerce marketplaces or eCommerce websites. There is not as much room for wide-ranging product discovery, and a chat commerce marketing strategy should be able to suggest a small, pinpointed selection of products to the shopper.
Share images. No matter where they're shopping, people want to see the products they're thinking of buying before they take the plunge. If the social chat being used doesn't support this functionality, it will have a very low success rate.
It's also becoming more common to see the use of chatbots embedded on the retail site itself. This is less about bringing eCommerce to social media sites, and more about serving customers directly on the eCommerce website with an experience closer to the one they get when using social media.
4. Social Media and Commerce Platforms Team Up
As a matter of fact, 2021 will see a greater tendency in general towards more integrations between social networking sites and eCommerce platforms. We've seen the seeds of this being sown already in 2020 with such new developments as Pinterest enabling Rich Pins and Buyable Pins on BigCommerce and Shopify, respectively.
These integrations are also evident in TikTok's recent alliance with Shopify, too, to allow content and marketing control on the social network to be controlled straight from the Shopify dashboard.
It remains to be seen whether these integrations will mainly come in the form of downloadable apps from the platforms' app pages, or features embedded in the Business Manager and Ad accounts of the various social networks, or something else. But it's clear that this will be an area that everyone will be focusing on for 2021 as more social sites recognize the revenue potential of commerce and more commerce platforms leverage the power of social media.
5. Artificial Intelligence (AI) & Machine Learning (ML)
As well as for chatbots, AI is being used to help manage what conversations and posts are filtered through to public relations teams so they can respond to potential negative press about their brand in good time. AI is also able to analyze data and detect patterns of behavior online and on social networks better than people can, even from images and not text, so this helps companies to make smarter and better business decisions.
At the same time, AI is being put to use in social commerce for the purposes of marketing. Virtual influencers like Sousa, aka Lil Miquela, are computer-generated people who look like Sims but who speak to the camera and publish posts on TikTok and Instagram like real influencers do. Many brands, especially fashion labels, are taking advantage of the runaway popularity of such CGI influencers to promote their goods.
6. Voice Technology
While the majority of searches and interactions on social media still rely on text-based inputs that users type in manually, voice is becoming more important. Voice recognition software is becoming more accurate and more people than ever are buying voice speakers like Amazon's Alexa or Google Home, with 75% of US homes expected to own one by 2025. It's no surprise that 94% of brands intend to increase their spending on voice tech.
Voice commerce is on the rise, too, with 22% of people who own smart speakers having tried to use it to buy something. Taking advantage of this trend to enable customers to tell chatbots and human sales, assistants, what they're looking for via audio messages, or empowering voice searches for certain products or content on social media will be the frontier for social commerce in the next few years. Voice commerce has huge potential, but a lot of work still needs to be done to perfect voice technology for eCommerce retailers.
7. Augmented Reality (AR)
Snapchat and Facebook are focusing heavily on developing their AR capabilities to boost selling and marketing on the platforms. This involves utilizing the user's phone camera to see what products like shoes, furniture and clothes would look like in real life, in the user's surroundings. This won't apply to every product that users see advertised on these platforms, but it is an important segment that can help shoppers in their decision-making and push them further along the funnel toward making a purchase.
What Next for Social Commerce? Will It Last?
Experts have been predicting for several years now that social commerce will be one of the biggest growing trends for eCommerce in the future, and it is certainly gaining traction slowly but surely, but there are still significant hurdles to overcome before consumers fully accept and trust social media platforms as a channel to purchase from.
Facebook famously alienated many of its regular users by requiring them to start paying for their posts to be as visible as they once were for free. Facebook was hoping to cash in on the growing trend it saw for social commerce, but this, along with its refusal to stamp out fake news and offensive content on the site, has ended up driving some disgruntled businesses into the arms of competitors. But where one network fails, another will step in to compete with a more user- and business-friendly model.
Pinduoduo is one of the newer Chinese eCommerce platforms that has quickly risen to be the cream of the crop with its powerful and innovative social commerce business model. They give special prices and discounts to those who share products on huge groups in messenger chat services like Zalo; the more people who the product is shared with and who agree to buy it, the cheaper the price for everyone. However, some commentators note that Pinduoduo is not making a profit, holding up their business model with inflated stock prices and advertising and that its bubble may soon burst.
Again, this is not an argument against the use of social commerce as a sales tool. Rather, these examples support the case for responsible scalability of commerce sites with a stable growth model. Social commerce can and should form a part of retailers' sales and marketing strategies going into the future, but they cannot be the sole focus. Social media are just one more channel in an Omnichannel approach to retail.
SmartOSC works with eCommerce businesses to support all their sales channels and improve their online retail strategies. Let us help increase your sales, just as we've done for many other brands around the world.
Related blog
Learn something new today