Alex Green Exclusive Framework for Digital Transformation
Alex Green Exclusive Framework for Digital Transformation
The only constant changes, as the old saying goes, and in today's world this has never been truer. Innovations and technologies are being rolled out constantly that hugely impact the way businesses are run in the digital age, and this leads to changing consumer behaviour as well. 
Digital transformation is about making use of technologies to either create new or change existing business procedures and improve customer experience. Two examples of how major brands have achieved digital transformation and adapted their business operations to fit customer expectations in response to the Coronavirus pandemic are Nike and Target: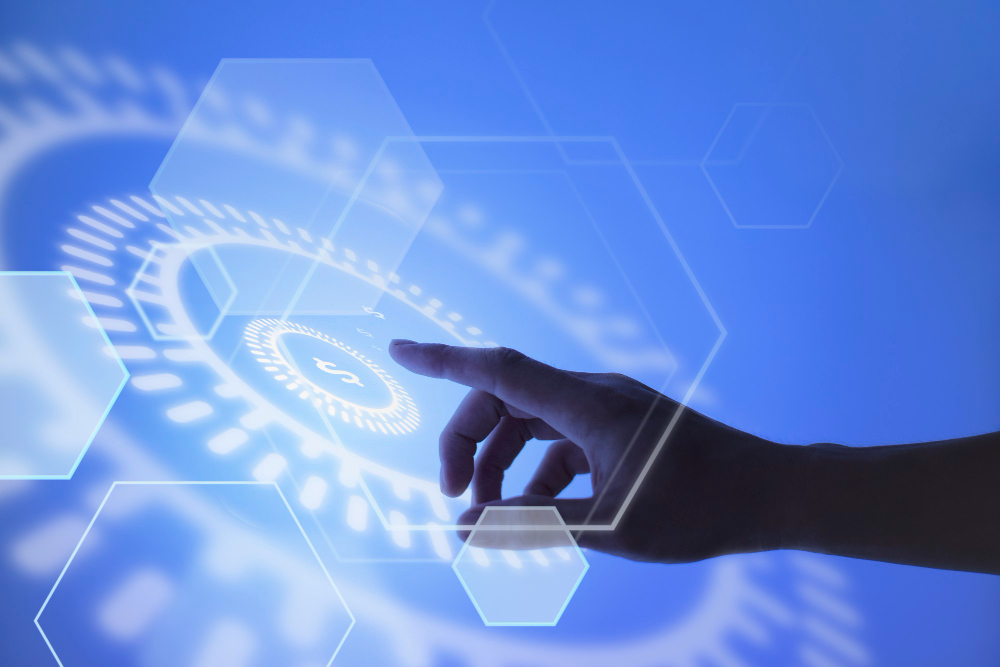 Nike: Nike has started using digital consumer data to create more membership opportunities, open concept stores, and improve the user experience on desktops and apps. They also deployed several digital platforms for free, including a library of digital workouts.
Target: American retail corporation Target created a digital strategy that focused on better customization and direct-to-customer (D2C) sales, making it possible for customers to make purchases online and directly through social media.
With so many new technological developments every year, there are numerous ways for business owners to approach digital transformation. We got in touch with an eCommerce expert in the UK industry and online marketing professional, Alex Green, to get his insights. 
Alex has worked in eCommerce, digital marketing and multi-channel retailing since 1999 and has over 18 years of experience handling the functionality and trading of major and emerging eCommerce sites, with total online sales of over £1.5 billion. He has also operated as both head of eCommerce and director and consulted for large organizations and projects through his company 5 Green Stars. 
We asked Alex to share his top tips for brands beginning their digital transformation journey and how consumer behavior is changing. This is what he shared with us…
3 Steps to Starting a Digital Transformation
Prioritize a few key areas for digital transformation. Alex suggests focusing on your proposition first and foremost. Think about your product range, your target audience, where you want to sell, and payment and delivery options.
Look at advertising strategies and how to drive traffic to your eCommerce website. "Consider your marketing channels and where you can have success – social, word of mouth, PPC, affiliates, influencers, Google shopping, display advertising, email, marketplaces etc," he says.
Assess your own strengths, what your unique selling propositions (USP) are, as well as your brand and image and how you can connect with users.
New Consumer Behaviour Trends Driving eCommerce in the UK
Alex points out that in the UK just like everywhere else in the world, eCommerce has been accelerated due to COVID-19. "Necessity, convenience and lifestyle changes have all played their part."
Here are 3 new consumer buying habits he outlines:
In the new normal, supermarkets were unable to keep up with demand, and the waiting lists for deliveries were extremely long. Due to this, consumers started to switch loyalty based on who could make the fastest deliveries and provide speedy services. "This is certainly a trend that has emerged, customers have discovered new brands and stores, or bought products that they have never bought online before. Examples would be fitness, grocery, pharmacy, DIY and gardening products. According to Hubbub, 89% of consumers who have made changes say they will continue to use at least one of the new shopping alternatives to supermarkets once the restrictions have ended," Alex adds.
Support for Small Businesses
Areas that have seen growth as a result of businesses being forced to find ways to adapt include click-and-collect, personal shopping, video chats, social media, and local doorstep delivery. Alex comments that "It's amazing to see so many businesses are quickly adapting to change, and doing it very well. Consumers are feeling a sense of community and helping out smaller and local businesses. Whilst Amazon has continued to be hugely important for many people and has thrived during this period, consumers have been supportive of the smaller businesses they may have never considered previously."
Lifestyle and Consumer Behaviour
Diet, fitness, and education have all been impacted by the pandemic and, as a result, consumer behavior has changed. "Some people have gone on a health kick and lost weight, others have lost their active lifestyle and put on weight," Alex states. Furthermore, "According to Ipsos, in the UK, 71% of people agreed that they would spend less and save more as a result of the pandemic, 80% agreed they would do less and reuse more. We are seeing a shift in mentality. A lot of things have stayed the same but the growth has been accelerated for many online retailers and we've seen a significant shift from stores to online."
Scale Up Faster, for Less
To get an online business to scale at speed with a budget limited by COVID, brands are looking at more pragmatic approaches such as 'Practical Commerce'. The idea is to design a cost-effective quick start package that helps brands get their online websites up and running fast, in a matter of weeks instead of months.
"E-commerce is an evolutionary process and you will always be seeking and making improvements" -Alex Green
Up until the point where your business has grown significantly, quick start packages with your branding, photos and personality are all you need to get started. "I built a store on Shopify for a local business I know, taking the photography, doing product data, merchandising, set up payment providers, shipping, getting listed on Google, etc. and it took one week to complete." Alex's advice is to "get your website live with a quickstart expert's advice, and then build on its success once you have the basics in place."
3 Tips to Drive Customer Adoption of Ecommerce Platforms
You need to walk before you can run, so get the basics right. Follow best practices and don't try to get too clever – all you need is a good homepage, communication, your brand, a proposition, well-merchandised products, good product photography and data. Make sure you have stock and consider your pricing strategy. Use simple checkout, delivery and payment options.
Use social media as much as you can – fun and engaging content, such as strong product photography, competitions, influencers etc. Use paid-for advertising – target potential new customers and existing customers. You will see results and it will be a cheaper form of advertising.
Think about what makes you 'You' – customers need a reason to buy from you. Are you cool and edgy? Do you offer a superior product, great customer service, and the best price, or range? Customers will only buy from businesses they feel connected with or which satisfy a need.
Further Insights for Starting your Digital Journey
Alex advises business owners who are just starting their eCommerce journey to be patient and stick with it because it takes time. Firstly, get the basics right without getting distracted by fancy new technology and you'll be surprised by just how well you do. Traffic and products are the fundamentals.
Only work with aspects that you feel comfortable paying for – price per click, cost per thousand impressions, cost per acquisition, etc. Additionally, keeping on top of your product range and ensuring it stays in stock is essential, as well as forecasting your sales so that you're able to replenish your products in a timely manner.
Lastly, "have fun with it. You are going to learn a lot in a very short space of time. Speak to experts, your customers, your staff, your competition. You will quickly see the areas for improvement."
Want to know more? Subscribe for eCommerce news or get in touch with SmartOSC to learn about transforming your business.