Apple iOS 15 Update
"By the pricking of my thumbs, something wicked this way comes," reads an iconic line in Shakespeare's legendary play "Macbeth", or "The Scottish Play" among the superstitious.
The sorcerer was talking about the monstrous titular character, but judging by the reaction of many marketers, she could well have been speaking about iOS 15.
Apple announced the update to its operating system in June and just this week the news dropped that iOS 15 will be rolled out on September 20. The biggest changes where eCommerce and marketing are concerned are undoubtedly related to opt-in privacy protections for Apple user's email inboxes, which look set to make data collection much harder.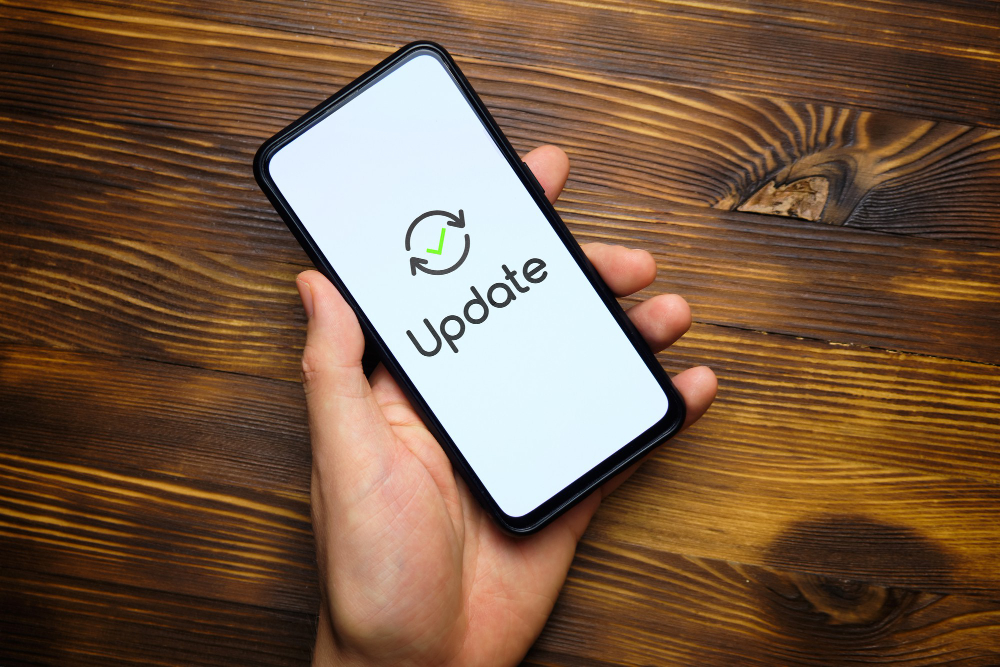 The move is just the latest part of Apple's push to use ramped-up privacy protections to market its products, and also the latest salvo in its ongoing privacy war with Facebook.
The news has ruffled plenty of feathers (some email marketers are calling the update "a proverbial nail in the coffin" according to Digiday), which makes sense considering the fact that Apple estimates that 1.65 billion of its devices are in active use worldwide. 
But is it really time to panic? To find out, let's take a look at the update in detail and how you can adapt your strategies in this brave new world.
What is Actually Changing
Just like "Macbeth" has a three-part structure, iOS 15 is following the rule of three, with three changes set to have the greatest impact for eCommerce businesses. Let's dig into them and see what's fair and what's foul.
Open Tracking
One part of the update is something Apple is calling 'Mail Privacy Protection' which will have a two-pronged impact on the kind of data you'll be able to collect from the Mail app. According to Apple, the update will stop email "senders from using invisible pixels to collect information about the user." The first impact of this ban on invisible pixels will be open rates.
This will mean you won't be able to see if someone using the Mail app has opened an email you've sent to them. Apple's email services, comprising Apple iPhone, Apple Mail, and Apple iPad, made up a combined share of almost half of all email opens in 2020, according to Litmus. In short, this will make your email campaign open rate statistics a lot less reliable, especially if you have a lot of Apple Mail users in your audience.
There are plenty of privacy changes coming to Apple Mail
IP Address Masking
The second part of the invisible pixel ban will allow Mail users to mask their IP addresses. This will have an obvious double impact, as firstly location data will no longer be available, and perhaps more crucially, it will no longer be possible to track these users across the internet. Some IP address data will still be available but it will be regional, meaning you'll have a rough idea of where the person is, but the exact timezone may be elusive.
This change is set to have a big impact on location-based targeting as you'll no longer be able to offer localized or timezone-appropriate scheduled content to users without having their addresses.
Hidden Email Addresses
The last of our three horsemen of the apocalypse is iOS 15's 'Hide My Email' feature. To take it straight from the horse's mouth:
"Hide My Email lets users share unique, random email addresses that forwarded to their personal inbox anytime they wish to keep their personal email address private. Built directly into Safari, iCloud settings, and Mail, Hide My Email also enables users to create and delete as many addresses as needed at any time, helping give users control of who is able to contact them."
Essentially this means collecting email addresses from Apple users will be a lot harder. You'll still have access to their inbox, but without knowing their actual email address. It should be noted that these private inboxes can only be created in the Mail app and not on a website. We'll explain why that's important later.
How to Adapt
Like Lady Macbeth said, what's done cannot be undone. These changes to how you're able to promote your eCommerce business via email to Apple users are here to stay, so it's time to adapt. 
To quote Macbeth himself, "If it were done when 'tis done, then 'twere well it were done quickly." With the changes taking effect on September 20, here are some steps you can take quickly to adapt.
Adjust Your Perception of Open Rate
The most obvious impact of the invisible pixel ban will be on email open rate statistics, as you simply won't be able to determine if some customers opened your emails. The knock-on effect of this will be inflated open rate percentages. 
By how much though? Using the developer beta of iOS 15, Litmus has predicted that we'll see an inflated Apple Mail open rate of around 75%.
To adapt to this decreased reliability of open rates, the simple answer is to place less importance on this metric than you already do. You may already see open rate as a vanity metric and focus more on things like click-through, but if you don't, now's the time to reevaluate.
Don't Panic, Get Creative
While there has been fatalism about iOS 15, it's not the end of the world, or the end of your ability to reach Apple users. 
First off, not every single user will opt-in to Mail Privacy Protection and the statistics show that the vast majority of consumers are willing to share their data for a more personalized experience, a healthy 83% in fact, according to Accenture. While the vast majority of users will likely opt-in initially (who's going to say "no" to a box asking if you want more privacy?) as consumers receive less personalized communications from the brands they want to hear from, we may see the popularity of Mail Privacy Protection wane.
In addition, it's hard to say how many people will take advantage of the Hide My Email feature. As mentioned above, users will have to create new addresses in the Mail app instead of on a browser. This barrier is bound to create some hesitancy to use the feature. Just as 91% of people hate being forced to download an app to do business with a company, a portion of people will be too lazy to take advantage of Hide My Email
Apple's enhanced privacy protection could come with some tradeoffs for users.
You can also look at this update as a chance to get creative with how you promote your business and reach customers via new channels. Of course, you should already be taking an omnichannel approach to eCommerce, but even if you already are maybe it's time to redistribute some resources from email elsewhere. SMS conversion rates jumped by just over 100% last year according to Omnisend research, while web push notification conversion rate hit 28%.
Finally, this iOS update could also encourage you to refine and improve your brand offering. On the first episode of the Commerce Talk with SmartOSC podcast, Hayley Worley, co-founder of The Sheet Society, explained how iOS updates have in the past spurred her eCommerce business to provide an even better brand experience.
"We're mitigating the risk of not having all of that trackable data for our remarketing list by really playing into brand a lot more. 
"We know that by providing a really great brand experience, regardless of if we can track them over the internet until they come back to our website, we're working on getting them back because they want to, not because they've seen a million ads and we've forced them back," she said.
Fear Not
To end on one final Macbeth quote, it was King Duncan who said, "Present fears are less than horrible imaginings," which in layman's terms means the things we fear often don't turn out to be all that bad.
A key takeaway from the iOS 15 update is that a good eCommerce business needs to be flexible and omnichannel, which are two things the experts at SmartOSC know a lot about. Get in touch with them here.