Customer Data Platform CDP
Are regulation, security and privacy key to your consumer operations and the profitability of your business? If so, a customer data platform (CDP) may be what you need.
Over the next few weeks, we'll be taking a look at CDPs, what they are and what they can do for your business.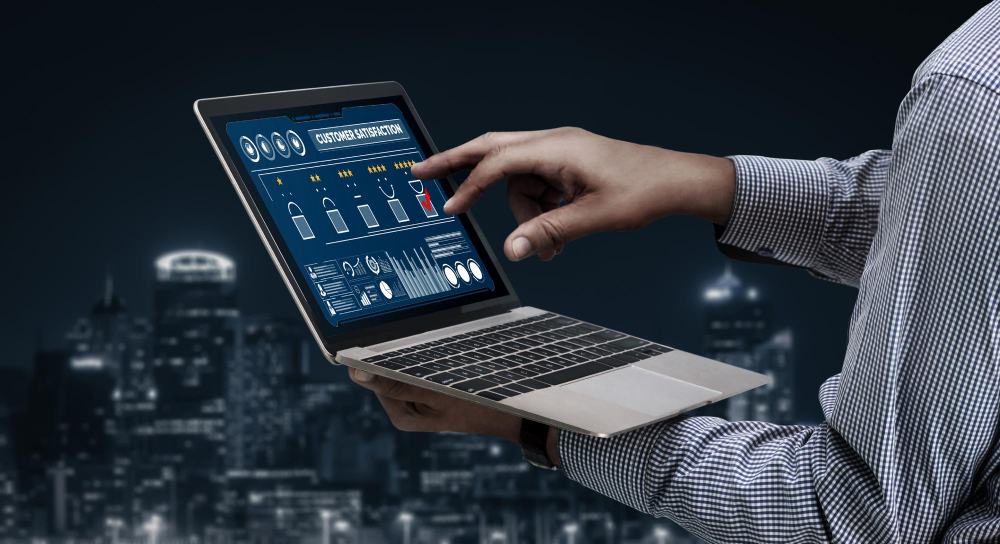 What Is a Customer Data Platform?
A CDP is a marketer-managed software system that provides a consistent and unified customer database based on data collected from interactions across multiple platforms, devices and channels. It is also accessible to multiple systems, and one of the best examples of a customer data platform is the CDP 365 from Antsomi.
Essentially, CDPs work by drawing data from multiple channels, both online and offline, and generating a database of customers. That data flows between customer data systems and is then used to put into effect campaigns and manage customer experiences.
"A CDP is an evolution of something all modern marketers (should be) familiar with – a marketing database. In this case, a CDP is a marketing database, purpose-built for the API-driven world and 'pick and mix' marketing technology stacks in mind, while also allowing for the integration of offline sources and legacy database and infrastructure" – Anthony Botibol, Marketing Director at BlueVenn
Despite the fact that they are a generally new idea, CDPs keep on advancing at a remarkable rate and are without a doubt vital to the customer experience.
See the top 11 insights for the future of CDPs in the Asia-Pacific
Customer data platforms made their way into the martech sphere in recent years due to a rise in the demand to see data that was less isolated and more integrated and comprehensive. Many CDPs actually began as DMP or CRM systems.
CDP vs. CRM vs. DMP – a Brief History
Customer relationship management (CRM):
Introduced in the '90s in order to allow companies to manage their interactions with both existing and potential customers
Functions to maintain customer records and provide data for further campaigns
Has the ability to perform data analysis that helps to drive retention and sales which, while convenient, is limited in the ability to manage data for registered clients. 
Only uses predefined first-party data
Data management platforms (DMP): 
Introduced in the 2000s with the aim to help advertisers with the creation and implementation of media campaigns. 
Serves a single function that addresses different ad mediums and platforms.
Customer data platform (CDP): 
Introduced in recent years in response to a demand for better customer experience and Omnichannel marketing initiatives. 
Takes in customer data from a variety of sources and then uses it to create personalised communication with targeted ads.
CDPs are essentially a step up from CRMs and DMPs
Companies are increasingly making a shift towards CDPs due to their ability to assist with amassing client information from a variety of sources. Prior to the CDP system's method of data collection, the systems used could not efficiently handle the volumes and complexities of the data (clickstream and digital interaction) that we see today because they were not being built for it. 
CDPs give companies the ability to create and adopt a more user-centric approach by merging a variety of data and information and using it to make increasingly significant customer interactions; something which was not a possibility with previous systems.
What Can a CDP Do For You?
Before CDPs, factors such as mass customization, data silos and marginal ROI led to unsatisfactory customer experiences, resulting in a growing need for a technology that offered solutions that offered an effective way for companies to interact with customers, while still observing their unique needs. 
Globally, one of the biggest difficulties that marketers face is trying to implement data-driven customer experience strategies while using a fragmented system to deliver a unified view of the customer experience. Another obstacle is the silos of inaccessible customer data. The development of the CDP was inspired by these challenges.
A traditional CDP setup consists of three functional stages: Data, Decisioning and Delivery. At the very least, a CDP works on the Data layer, combining the data from numerous sources and making it easily accessible. Some CDPs also offer extended Decisioning and Delivery functions.
Functions: How Useful Are CDPs?   
CDPs enable companies to not only create personalised communication but also to target ads more effectively and specifically
CDPs also allow both pull-in and push-out of data, making campaign management from within a single dashboard possible
What most significantly separates them from previous systems is their ability to manage private data for extended periods
The data stored in CDPs is ready for use in 3rd party systems for the purposes of adtech and campaign distribution networks
The data gathered and arranged through the CDP is visualised by means of individual data profiles of each user. The singular and central location of all customer data makes it possible to obtain a comprehensive understanding and all-encompassing view of the customer.
Categories: How Many Types of CDPs Are There?
Nowadays all CDPs on the market meet the fundamental components that we have explored so far, but each one is also distinctive. In order to highlight the main contrasts, we can categorise them in three ways:
Data management: CDPs that focus on the management and organization of complex data. 
Data analytics: CDPs that use the data to focus on categorization, predictive modeling and targeting.
Data Orchestration: CDPs that specialise in assisting with the activation of customer data by making use of existing marketing technology stack to run complex cross-channel campaigns.
Further specializations
These days, CDPs are most commonly categorized by specialisation: B2C or B2B industry applications, CDPs that are focused on particular industry verticals (healthcare, BFSI or eCommerce), and CDPs that are outlined for the specific requirements of venture, mid-market or SMB scale organizations.
Who needs a CDP?
If you…
regard compliance and security as central to your client operations and commerce viability 
are aware that your data sources, internal information applications/ users, and martech stack are all developing in volumes and complexity.
need to have a single supply that can ingest, change/ enhance and make available the information to your growing user base 
Then a CDP system is probably right for you
A CDP will assist you in setting up a powerful platform that supports your evolving data requirements and Omnichannel interaction platforms. It will also give an upper hand to marketers who invest in data collection and need ways to gain access to customer data for marketing purposes and the various stages of the customer life-cycle.
Finally, because not all CDPs are created equal, it's important to select one based on your desired outcomes, use case(s) and unique needs.
Choosing a CDP is never necessarily about choosing the 'best CDP', but rather about choosing the CDP that is best for you.
If you're in need of Customer Data Platform services, or just want a bit more information, you can write us a little message and one of our CDP experts will get back to you personally!
Or check out the phone numbers of our offices in Australia, Singapore, Vietnam, Japan or the USA and call us directly!
Related blog
Learn something new today