Dark Side of Social Commerce Pros Cons
More and more brands are harnessing the power of social media to sell products, and utilising its powerful new technologies and strategies to empower online sales. This social commerce works by directing users from the social network to the merchant's eCommerce store, or by checking out to make the purchase on the social media platform itself.
Social commerce is affecting eCommerce ventures greatly, giving merchants more reach, visibility and new channels to connect with consumers. However, it's not all sunshine and rainbows, with social media leaving a lot to be desired in terms of earning shoppers' trust. Here's how social commerce can benefit merchants and shoppers, and some problems or disadvantages it presents.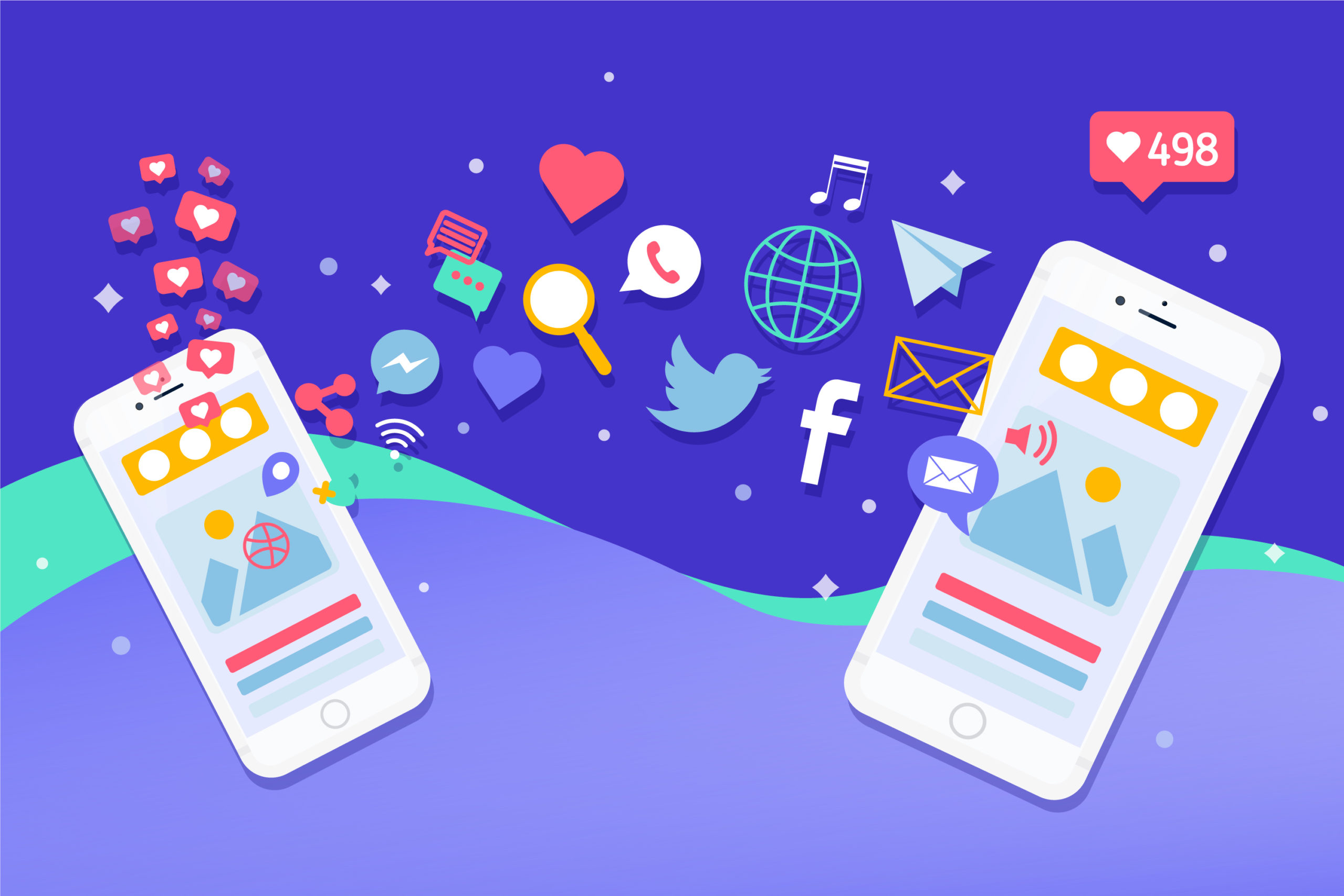 Why Social Commerce Is Good for Brands
Low Cost
The most obvious reason why social commerce is an excellent tool for brands to boost their marketing is because it's free (or almost free). For independent retailers, small businesses, or anyone else who's understandably a bit cash-strapped at the moment, posting on social media to promote their products is the first port of call.
High Reach
Not only that, but everyone is on social media anyway. Why waste precious time and money on fancy marketing content and beautiful ads if they're just going to be tucked away in the back of a magazine no one will look at? Why dedicate 100% of your resources to the website if you've got no way to lead shoppers to it? Go where the people are. Bring Muhammad to the mountain. Social commerce increases a company's visibility to the wider public, especially via specialist social enhancers like Curalate, and allows them to sell on a platform with a huge potential customer base, or even redirect people from there to their own website.
 More Engagement
As well as getting the message across to a broader range of people, social commerce allows brands to tailor the message itself to a far greater degree than traditional marketing does. By using GIFs, videos, memes, and more, brands can engage in storytelling to create a deeper brand image, while responding to people in the comments helps develop a richer level of engagement and trust in the brand. In fact, the accepted metric for measuring the success of social commerce is social media engagement.
Buying is Easier
So much for marketing. On the sales side, too, there are benefits for sellers. Social commerce is moving in the direction of allowing customers to check out on Facebook, Twitter or any other social network where people can find new products. Making the buying journey much simpler, with fewer clicks, encourages people to buy more and not abandon their shopping carts before finalizing the purchase.
More Profits
What's more, it also increases Average order value (AOV), especially via community and agent bundle buying of the sort popularised by Pinduoduo in China. In this social commerce model, the more people share a product in a group on social media and convince others to buy, the cheaper the overall price for everyone in that group.
See a guide for how to sell on each of the main social media platforms
Better Shopping Experience
For shoppers, social commerce delivers a product discovery journey and a shopping experience that is more intuitive, convenient and familiar for them, as it all takes place on the social media platforms they're already used to. Through gripping videos, ironic posts infused with human humour, and other kinds of organic/paid content on social media, the process becomes more about experiential shopping for the user than about the fact of ending up with a shiny, new product at the end of it.
They Can Have a Brand Relationship
By having this kind of close, two-way connection with a brand, customers feel listened to and not just sold to. In this way, eCommerce on social media can help build up trust and long-lasting relationships for increased customer loyalty, as long as companies engage in a real and human way. An example comes from a 2020 study by the Global Web Index, in which 47% of consumers said that brands should support the Black Lives Matter movement via social media. People want to see brands show their colors on social media, just like individuals do, before they give them their business.
Why Brands Should Be Careful with Social Commerce
Sellers Lose Control of Their Customers
There are two sides to every story, and when it comes to companies selling on social media it's no different. While social commerce does provide a lot of opportunities for vendors, many are expressing concerns over who really owns the customer. The more that social networks take over the buying process, the more they take power away from retailers big and small.
When a customer checks out on Instagram or another social network, their information is being recorded by that platform, and not by the retailer themselves. That makes it harder for sellers to know more about their customers and to offer them more personalized experiences both online and offline. Some merchants have pointed out that social networks could sell this customer data to others, damaging the customer's trust in the brand, or the data could feasibly be used to redirect shoppers to competitors (including the social media platform itself if it branches out into retail!).
"Brands have come to realize that they are seeding a lot of information to the various networks, and when customers are making transactions through channels, you worry as a brand who owns that customer." – Apu Gupta, CEO of Curalate
Sellers Lose Control of Products & Pricing
Worse still, there's a danger of social networks controlling not just the customer but also the pricing. As Amazon moves away from being solely an online marketplace and towards integrating aspects of social media into its model, some retailers fear the prospect of Amazon changing their product prices without their consent. Amazon itself does not need to make a profit on products sold, it just needs to sell, and it doesn't mind if retailers trying to sell on their platform see reduced profit margins.
The Reach Is Limited
Another thing to be wary of, on the flip side, is overestimating the influence of social media. The COVID-19 pandemic has seen a dramatic upsurge of social media usage with 43% of social networkers aged 16 to 64 spend more time on social media, but there has not been an increase in the number of unique social media users. The social market is saturated, and people who haven't already started using social media won't do so now.
Younger people are consistently picking up social media more than older people, of course, but significant growth of new social media users won't happen until there is a concerted effort to increase access to smartphones and the internet in developing countries. This is increasing slowly but surely, but there is still a long way to go.
The Possibilities Are Limited
Even if social commerce were able to open up significant new markets for retailers, they would find that not all social media users are willing to buy on those platforms. For many, social networks are fine for social interactions, but they still prefer to do their online shopping on the retailers' own websites or on marketplaces.
The Global Web Index found that just 13% of people say that a "buy" button on a social network would increase their likelihood of purchasing a product, while in the USA, eMarketer found that 34.6% of regular social media users had never made a purchase directly from a social media post. There is a lot of work to do before consumers trust social networks as a place where they can leave their card details, and this is not helped by fiascos like Facebook's recent history of data breaches with the Cambridge Analytica scandal and supposed Russian interference with the 2016 US election.
Why Customers Don't Love Social Commerce
Users Aren't Getting Real, Engaging Posts
A comprehensive study of social commerce from Hootsuite, Econsultancy and the Magento eCommerce platform found that 57% 'strongly agree' with the fact that they engage regularly with their customers' online content, but only 31% of consumers 'strongly agree' that brands engage positively with their social media posts.
Meanwhile, a Stackla survey found that 90% of consumers say that authenticity from a brand is important to them, and 92% of marketers believe that the content they create is authentic. But 51% of consumers say that less than half of branded content resonates as authentic with them. There is a clear disconnect between what consumers want on social media, and what retailers are able or willing to provide.
There is also a divide between the platforms that brands and consumers use. For example, 95% of people in Southeast Asia use YouTube and 71% use WhatsApp, but 20% fewer marketers use these same networks. This shows that people are not being marketed to successfully on social media. Social commerce, when not executed properly, becomes an empty experience for shoppers, and not the rich, interactive one they long for.
People Don't Trust Social Media with Their Data
Overwhelmingly, shoppers report distrust of social media. A survey by Malwarebytes said as many as 95% of people don't trust social media, including their ability to protect any personal data that it's necessary to leave with them if users are to shop on social media, and any ulterior motives social networks may have. Similarly, 87% of respondents either disagreed or strongly disagreed with being confident about sharing their personal data online.
As internet users, we all regularly share data online anyway. Despite loud protestations, we quickly and pliantly hand over large amounts of personal information to social media on a silver platter. But that doesn't mean we feel good about it, and forcing consumers to shop begrudgingly on social media will create exactly the opposite of a pleasant shopping experience and a good brand-customer relationship.
The Final Word
Retail futurists have been predicting the increased capabilities and use of social commerce for years now, and perhaps Coronavirus has helped to spur it on somewhat, but it will not be the magic bullet that some failing high street shops were hoping for and it will not be a wholesale replacement for eCommerce websites and brick-and-mortar stores.
Companies looking to sell products online would still be well advised to make their own eCommerce store and direct customers to it from social media, instead of using social networks as their primary or only sales channel. Social media is only one of many touchpoints between a brand and its customers, and companies should focus on developing an Omnichannel approach that unites all of them. When using social media for commerce, retailers should also strive to create enriching, human experiences for consumers, or else risk damaging their brand image.
SmartOSC works with eCommerce businesses to improve their online retail strategies. Find out how we can increase your sales today.