Delta variant impacts ecommerce
The surge of the arguably most dangerous Covid-19 variant – the Delta variant has tremendous and long-term impacts on society, economy, and health globally. According to Yale Medicine, Delta was spreading 50% faster than Alpha, which was 50% more contagious than the original strain of SARS-CoV-2. This somehow explains the drop in customer's mobility, willingness to be out in public, and engagement in activities outside, where they spend their discretionary income. 
So, whether this situation lasts for months or years, there is one thing we know for sure: the way businesses and customers all over the world react to this pandemic has fundamentally changed the retail landscape for good. It's time you face that fact and start your strategy to adapt and thrive.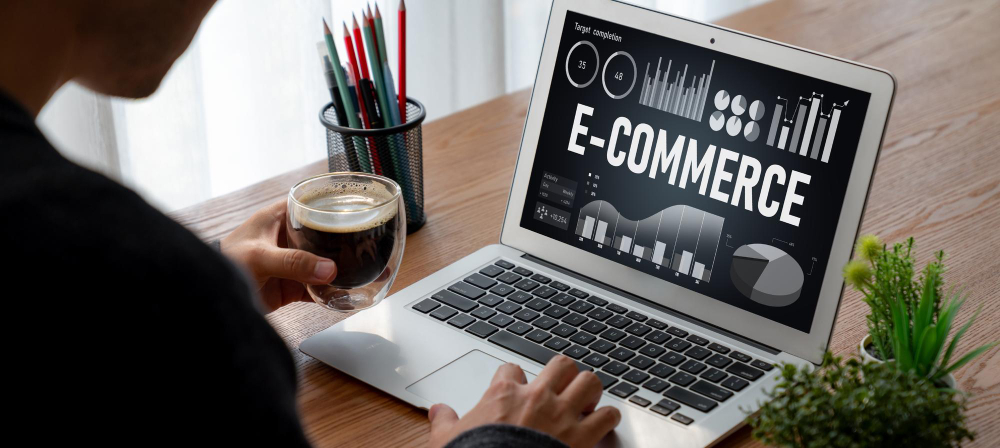 As the US. Federal said in its statement, the path of the economy continues to depend on the course of the virus. Progress on vaccinations will likely continue to reduce the effects of the public health crisis on the economy, but risks to the economic outlook remain. Thus, this article aims at bringing together some of the best practices, innovative responses, and new ideas that we see emerging across the industry as we deal with the implications of the virus.
Delta variant's fundamental impacts on global retail
Multiple headwinds for business 
The pandemic has presented businesses with multiple headwinds hindering growth and expansion opportunities. What we hear the most when experts describe this pandemic might probably be "uncertainty".
It's true – uncertainty is seen everywhere: in the economic rebound, the pandemic itself, and even in the vaccination effort around the globe. Many reports have proven that consumers, in general, are reacting to this pandemic-induced recession differently than in previous incidents. 
A clear sign of uncertainty is that sometimes, customers behave in expected ways such as delaying or canceling their trips and cutting down the budget on hospitality. However, there are unexpected spending such as the boom in home furnishings and fresh (and arguably more expensive) ingredients.
While seeing a slight decline post-peak, Q3 2020 was also significantly above the pre-COVID average, meaning that online spending on home goods continues to post record-breaking numbers. (Source: Comscore)
The uncertainty has stopped the footstep of many businesses in their expansion journeys, especially in terms of their inputs. It poses challenges for businesses in terms of access to intermediate and capital goods as well as the readiness of workers to go back to the office. This last labor component is driven by multiple forces ranging from fear of working in public, lack of childcare to disincentives provided by various forms of fiscal expansions. 
A good example of this is Tyson Foods – a meat processor based in the US. Tyson began vaccinating workers in February through clinics at more than 100 sites. The company said it has vaccinated more than 42,000 employees and also offering vaccines to team members' families when possible. Despite everything, "It takes about six days right now to get five days worth of work done," said Donnie King, Tyson's chief operating officer, during a conference call.
Inventory issues
Put business objectives aside, retailers' present activities are seriously impacted by the lockdown policy in many countries. Today, the upheaval in manufacturing and shipping has been scrambling customers' interest to buy as well as retailers' inventory at worst. 
According to an October report from Narvar, 36% of consumers experienced substantial shipping delays during the pandemic. The giant Amazon wasn't immune from experiencing disruptions either because they have scaled back the one-day delivery promises.
Thus, the strain on retailers' supply chains is sure to be continued as now the Delta variant has appeared, causing chaos and disruption at crisis level in many areas of the world, mostly the APAC countries like Singapore, Vietnam, Thailand, etc. 
The only bright side? Teens and twenty-somethings may be the first wave of eager shoppers
The bright side may seem too far away, but it's there and it's reassuring, especially for those industries hit hard by Covid-19, such as hospitality, restaurants, and bars. It signals that young customers who are Millennials and GenZ, after a year-and-a-half of living with Covid cases spiking and coming down, seem willing to spend and maybe look past this recent wave.
As young and enthusiastic consumers want to go out again, they're starting to spend and dress accordingly, boosting other categories such as apparel, cosmetics, and so on. One result is online brands like Shein and Princess Polly are surging in popularity, as are thrift marketplaces like Poshmark and Depop.
In June, Shein overtook Amazon for the first time on the iOS App Store to become the leading US shopping app, a title it holds in over 50 countries. (Source: Vox)
In the United States, the monthly number of active users (MAU) of the fashion e-commerce app Shein was greater on iOS-operated devices (such as iPhones and iPads) than on Android devices. According to figures provided by Airnowdata, in January 2021, SHEIN active users reached just over seven million monthly active users using the app on iOS devices.
A generation known to be glued to social media apps like TikTok and Instagram, Gen Z is taking cues from fashion and beauty influencers when they make their purchases, according to Piper Sandler's 41st biannual "Taking Stock with Teens" report. Teens plan to spend about $2,165 this year, down about 5% from a year earlier, but up 1% from last fall, when teen spending hit a low not seen in two decades.
How Well-performing retailers navigated the Pandemic
When COVID-19 hit in 2020, customers stopped coming into stores. Today, in the fourth quarter of 2021, the Delta variant once again forces countries with high vaccination rates like Singapore (79% fully vaccinated and 81% vaccinated) to put the whole nation in lockdown again. Other top-vaccinated countries such as Israel are planning for the fourth jab to cope with this dangerous variant.
All these data mean one thing: at least, brick-and-mortar retailers in the APAC region, who depended mainly on foot traffic will sadly continue to see their business dry up. In fact, a huge number of retailers struggled, and some were forced to plead bankruptcy. In 2020 alone, there were 30 major retail bankruptcies compared to an average of 17 between 2017 and 2019 according to Retail Dive. While the list of 2021 retail bankruptcies is still running, other big players with a competitive edge of strong online operations with curbside pickup only added to the pressure. 
Despite everything, there are retailers who survive the pandemic selection and even emerged stronger thanks to the assistance of technology. If you are a retailer, you surely can benefit from implementing the best practices of the winners, who had a few critical things in common:
They communicated well
One thing for sure: the merchants that did this best hung on to their customers and employees. In hard times like this, retailers have to be especially careful and transparent with all shareholders: from vendors, lenders, wholesalers to end-users.  
Being transparent is crucial, but it's not simple. It requires a complete system to enable contact tracing, training protocols, and other tasks for businesses to effectively community with employees, wholesalers, and even end-users.
At best, the said system needs to be able to let customers know the changes in hours at brick-and-mortar stores or creating informational pamphlets on changes. This way, it will help keep customers safe creates trust within the community.
They occupied niches
Amid all the chaos, successful retailers are those occupying an edge. It could be the right price, quality brands, and merchandise that met consumer lifestyle trends, the ability to adapt their product lines, and a good location to remain competitive.
The increased demand for specialty foods is most likely the result of many factors. People have more time to cook and shop. While the response to COVID-19 has shut down many small businesses, these seven businesses have found themselves busier than ever, as part of an alternative supply chain. They are:
Family farms offering fresh ingredients for Internet-learned Master Chef
Alternative cleaning supplies
Game and puzzle suppliers
Bamboo toilet paper
Garden supply
So the thing to learn here is, to take advantage of the opportunity. No one would have chosen this turn of events, even if it guaranteed a surge in business. But the virus happened, and it's good to know there are still opportunities for some.
They had strong eCommerce operations
eCommerce is the getaway car for retailers to escape from the severe impact of the pandemic. In fact, eCommerce did grow from 13% to 20% of sales from 2019 to 2020 and is expected to thrive more in 2021. 
According to Bloomberg, retailers who had the foresight to invest in tools to facilitate ease-of-purchase and reliable delivery reaped the rewards. That's exactly how ASUS Singapore gain its competitive edge with a strong eCommerce plan and an Omnichannel approach.
ASUS Singapore's strategic Omnichannel approach roots from their thorough understanding of the market and customers: They do not focus on improving individual touchpoints, but putting resources and efforts on the bigger and arguably more important picture: the customer's end-to-end experience. Their ambition is to provide both B2B and B2C customers with the best experience from start to finish along the journey, and SmartOSC was their partner to make that vision come to life. 
First, they unified their existing resources to form a B2B2C eCommerce system to customize buying experiences for individuals, vendor sales and resales. At that time, customers who started their initial product discovery online on the ASUS Singapore website experienced a stilted shopping journey when trying to translate this to in-store product browsing and purchasing. So instead of a mere product collection as the website was, ASUS Singapore planned on immersing customers as an experience.
Second, they centralized all online and offline activities to create a seamless O2O shopping journey that included product discovery on the internet, offered special discounts and promos online, and supported in-store sales, upselling and product maintenance. 
And lastly, they gave deep thoughts about customers, not only to increase sales but also to grow relationships with customers and give them what they need, even before they were aware of that demand. This is why they had SmartOSC expand their Omnichannel strategy with the assistance of ERP systems, Clienteling with a 360-degree view of their customers and customer personalization initiatives. 
They had partners they could depend on
Technology, finance, or operation partners are those helping retailers weather the storm during the pandemic and stand ready to provide different kinds of solutions in the dark time or now that the sun starts shining again. The thing is, retailers need to choose the right partner to fit their ambition and business niche.
Technology, finance, or operation partners are those helping retailers weather the storm during the pandemic and stand ready to provide different kinds of solutions in the dark time or now that the sun starts shining again.
Most of the case, retailers reach out to those with industry experience, new platforms, tools or know-how and talent (typically back end, not consumer-facing) to enhance value proposition and service to the end consumer. The giant retailer Unilever has gained an increase of 8% over the prior year thanks to their quick action in partner strengthening during today's shifting consumer needs. "We don't build our manufacturing infrastructure for that kind of upside," P&G vice-chairman, COO, and CFO Jon Moeller said. But with strong and capable partners, Unilever has been able to steadily serve its retail partners throughout the pandemic.
See how Sitecore Gold Solution Partners SmartoSC tackles RICOH's ambition of eCommerce website global implementation along with a personalized customer experience and centralized content management for the "Single Source of Product Truth" requirement: HERE
Wrap up
Delta variant has disrupted all efforts of governments all around the world to rebound the economy. Even as we successfully fight this and life returns to normal, it will not be the same as prior to the pandemic. No one can say exactly what mix of brick and mortar versus online sales will emerge, so retailers will need to be flexible.
If the past year has taught us anything, it is that conditions can change faster than we realize and that businesses need to be ready to pivot or work together with a trusted technology provider to stay strong in any economic climate. 
SmartOSC would love to partner with you through your digital transformation journey. Contact us for further information, or read more about our capabilities and industrial authority with SmartOSC whitepapers.  
Related blog
Learn something new today