Digital Transformation at Speed
Digital Transformation at Speed
Digital technologies are providing brands with ways to increase their competitive edge and creating revolutionary new ways for businesses to deliver value to customers. Here, we'll take a look at what digital transformation really is so that you know how to use it to your advantage.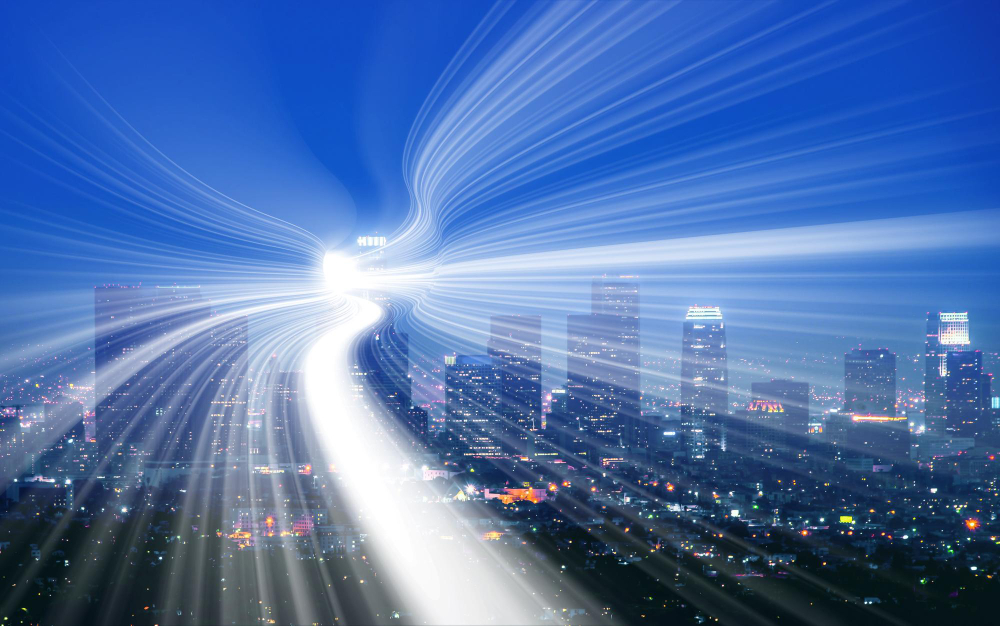 What is Digital Transformation?
Digital transformation means moving an offline business either partially or wholly online. The definition also includes increasing and improving the quality of the technological functionality in an organization.
For fear of being outdone by competitors, business leaders are looking to increase the speed at which they transform their businesses and are exploring new ways of offering services to customers digitally. 
Digital transformation is usually inspired by the need for new business models and new revenue streams, which are prompted by the evolving expectations of customers regarding products and services.
Replatforming is the process by which an online brand changes from one platform to another, and is an important step in transformation. This can be done on Magento, Sitecore, Shopify, BigCommerce and many more platforms. Digital transformation allows you to utilize technologies and processes, as well as people, to change and improve the way your business operates. The process gives you the option to add new features, integrate with numerous partners and third-party solutions, and easily manage upgrades.
With it, you can collect and analyze data cross-departmentally, and in order to be successful, it requires cross-departmental partnerships which are centered around improving the business with fast application developmental models.
Digital transformation is not a rigid and inflexible process, and each company should take the approach that is best suited to its specific needs.
"[Digital transformation] involves a change in leadership, different thinking, the encouragement of innovation and new business models, incorporating digitization of assets and an increased use of technology to improve the experience of your organization's employees, customers, suppliers, partners and stakeholders." – The Agile Elephant
How to Become a Leader in Digital Change
The first thing to consider is the business outcomes you are hoping to achieve for your customers. Having a good understanding of your customer journey map and lifecycle is essential.
In order to meet the ever-changing customer expectations, business leaders are making significant changes to the ways their organizations are run, setting up innovation labs, and equipping staff with new and relevant skills.
Once you have established the direction you want your business to take, you need to have a clear idea of what roles and responsibilities everyone on your team will play. Focus is key, whether you're modifying an existing model or starting anew. 
Be bold. Taking calculated risks is an essential part of the change, and where you fail you can learn and improve. New technologies have the potential to threaten established businesses, but they also have the ability to create new and exciting opportunities.
It is also important to be open to adaptive design, which will allow CIOs to make regular changes to the transformation strategy as required.
The Framework for Transformation
As mentioned, not each company's transformation process needs to look the same. However, research has shown that there are still a few guidelines to follow that will greatly increase the chances of success. The main elements to take into consideration are:
Culture and leadership: digital culture promotes employee engagement with customers and collaboration between partners for effective solution development. It also requires experimentation and challenging of the status quo.
Digital technology integration: the integration of digital technology into all areas of your business is fundamental for changing how your business operates and delivers value to customers.
Customer experience: entails improving the customer experience through customer understanding and customer touchpoints, by analysing specific geographies and market segments.
Workforce enablement: making available the innovative technology to provide employees with the devices and apps they need in order to perform at their best (even if they're working from home!). 
Operational agility: changing the ways in which the company works, shifting and resetting the boundaries, and redefining how functions interact.
Scaling Digital Transformation
Scaling digitally requires setting into motion the required operational, business, cultural and tooling changes while creating new ways to interact with new and existing customers in various markets, as well as improving your business's overall capabilities.
Its long-term success is dependent on the business's ability to move beyond one-off projects and, instead, research the necessary procedures to create digital solutions. Scaling is about the journey of changing business experiences, from incubation to benefits realization. Scaling digital transformation involves:
Creating new business models or updating existing ones in creative ways that provide opportunities for an increase in revenue.
Providing completely new and digitally-enabled services and products.
Making the necessary changes to the customer relationship in order to generate long-term monetization opportunities.
Digital transformation starts with digital disruption, and employee roles need to change to accommodate new technology. The new technology must be adopted fully by employees, and brands must maintain awareness of evolving customer needs and expectations.
Integrating digital workflows can maximize productivity and automation can streamline the growth of your digital workplace. This can also be achieved by implementing improvements to training, onboarding, and the user experience. 
How is the Consumer Affected?
Digital transformation is being driven by consumers. The process should, ultimately, be about improving the customer experience above all else. With all the options available to consumers, companies should strive to make their brands stand out from the competition by offering elevated experiences for customers.
Research conducted by IDC indicates that two-thirds of the CEOs of Global 2,000 companies plan to shift their focus from traditional, offline strategies to modern digital strategies, in order to improve the customer experience before the end of 2020. 34% of companies believe that they will fully adopt digital transformation within 12 months or less.
This can be achieved by making a few alterations to customer interactions: 
Marketing teams can reduce money spent on offline marketing efforts and switch to highly targeted digital advertising. 
B2B sales teams can use social media to their advantage by reaching out to customers online to build relationships and brand awareness, instead of cold-calling or waiting for customers to reach out first.
Customer service teams can be available to customers on a variety of channels and take the initiative to reach out to customers to offer assistance or request feedback.
Studies show that consumers are happy to have businesses use their data if it improves their overall experience.
Forbes predicted the digital transformation trends that would shape 2020 and beyond:
More data, artificial intelligence (AI) and other technologies will converge to enhance the human condition.
By 2025, AI-driven enterprises will be up to 10 times more efficient and hold twice the market share of those that don't adopt the technology, which will increase AI adoption in the next five years and make it essential not only for innovation but survival.
Because today's enterprise applications can comfortably deliver about 80% accuracy, humans will need to work alongside machines to take care of the remaining 20%, and add empathy, creative problem-solving, and judgment to AI's outputs.
More organizations will realise the importance of human-centric design, leading transformation initiatives that focus less on traditional benefits like cutting costs and more on reimagining experiences for customers, employees and partners.
Pretrained AI accelerators will allow for much faster adoption of AI and, through a modular design, can streamline development and scale solutions so that enterprises and customers alike can reap the benefits of transformation sooner.
By restructuring the business and digital interfaces, accommodating customer behavior, improving the business's efficiency with new data platforms, integrating consumer data across all platforms, and using other methods that place the consumer at the top of the priority list and offer a better experience, businesses can achieve digital transformation.
For personalized advice and a clear outline for how to achieve digital transformation for your business, talk to one of our experts today.