Digital Transformation in Healthcare and Evolving Consumer Needs: Moving Forward to a Hybrid Future
Like many industries, the COVID-19 pandemic has brought an accelerated digital shift to traditional healthcare services.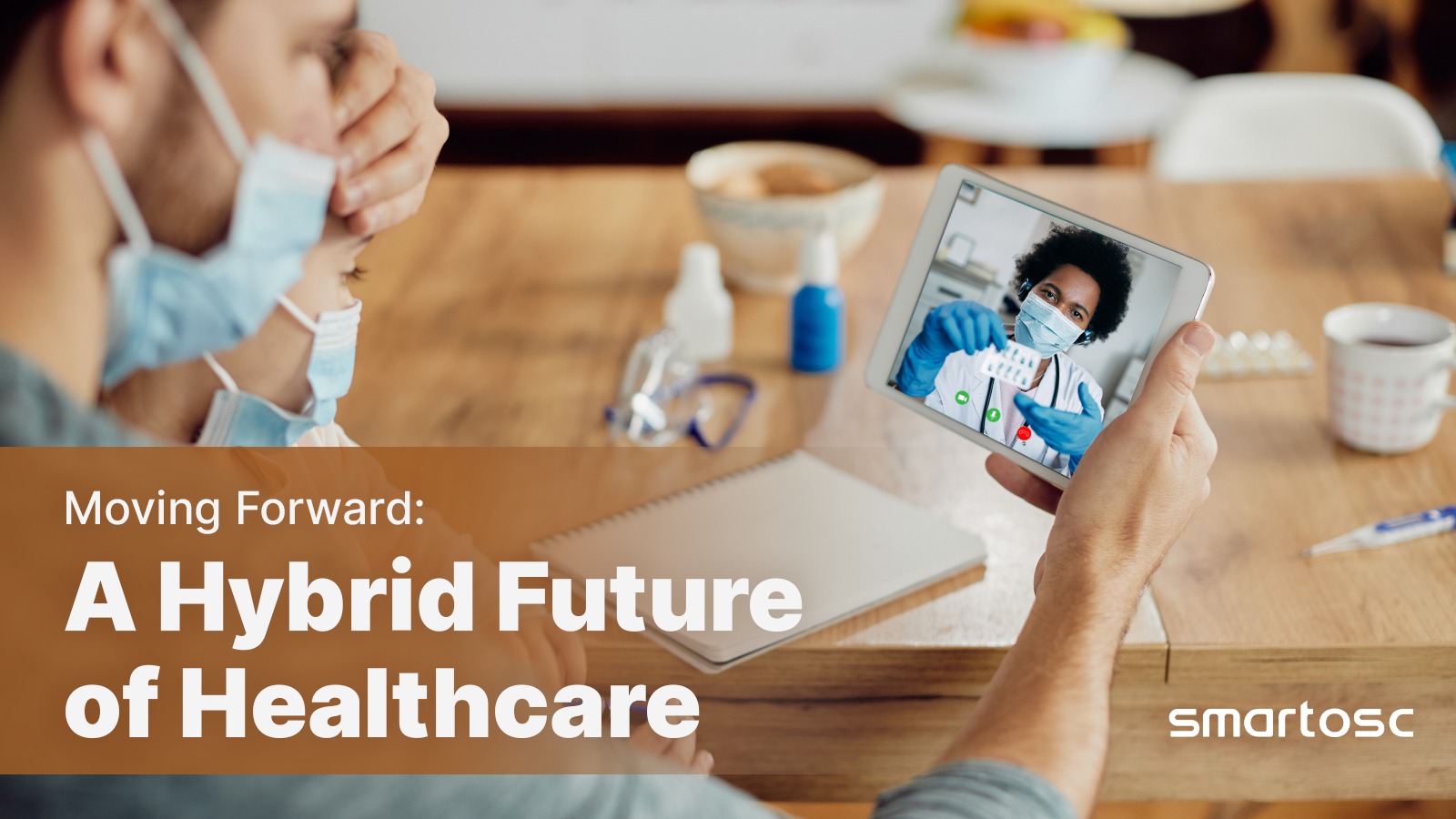 Today, the healthcare industry is one of the fastest growing industries in the world and as consumer habits continue to be reshaped, more and more patients are turning to online spaces for easy access to care, reduced waiting times and lower costs. Patients now expect to have easy access to care online and as this need grows, more companies will come to the forefront to help accommodate these needs. 
As the staggered digitization and digital transformation continues to evolve within the healthcare industry, all roads are leading to a hybrid model of care that will leverage technology to improve stakeholder experiences both online and in-person, changing the lives of patients and physicians. 
Why does change need to happen? 
The healthcare industry is often seen as one that is slow to change and as more and more industries look to the future, it is clear now more than ever that the way in which the healthcare industry was (and still is!) operating cannot be sustained. From physician shortages, increasing costs, inaccurate data and misinformation and more, in order to move forward for the betterment of human life, exponential change needs to happen. 
Speaking about the need for change in the healthcare industry on the latest episode of CommerceTalk by SmartOSC, Dr. John Sheehan, a Clinical Director and Healthcare Technologist said:
"There are so many tools out there ranging from cloud to artificial intelligence to augmented reality and quantum computing, and all these tools are out there to solve our problems. One of the things about healthcare, unlike so many other industries, is that we've never actually had a properly architected healthcare system that works for everybody. The system needs to be architected with collaboration and using these tools because we have the opportunity for things to change and go from laggard to leader."
Hear more about Dr. John's thoughts on the healthcare industry in our CommerceTalk podcast.
According to Deloitte, at least a quarter of all outpatient care, preventive care, long-term care, and well-being services will move to virtual delivery by 2040. 
However, in another survey of health systems by Deloitte from late 2021, it was reported that more than half of the survey respondents estimated that they would have another three years before they'll see their organization complete their digital transformation, admitting that the transformation journey is longer than they had anticipated. 
Hybrid Model Care – The best of both worlds
A part of this journey is looking at integration of online and offline delivery models across the care pathway that can empower consumers. With the development of telehealth, patients can be guided towards the right delivery models for their needs resulting in quality outcomes both in-person and online. 
According to the survey from Healthcare Dive, 61% of people who used virtual care during COVID-19 stated they would prefer both digital and in-person access to health services in the future. 
On the flip-side, when we look at digital-first companies, such as Ooca, an online platform where you can talk to psychologists and psychiatrists via video calls, we see a shift to incorporating in-person care within their strategy. 
Speaking about the future of healthcare on the latest episode of Commerce Talk with SmartOSC, Dr. Kanpassorn (Eix) Suriyasangpetch, Founder & CEO of Ooca Thailand (a groundbreaking mental well-being app) also stands for the hybrid approach:
"I think the future is hybrid. We have an online service. We should think of a user as a whole. They're human beings. What would you do if you had your own problems or if you have the problem yourself? Online wouldn't be enough. What are the rest of the models of care that we can provide to a user to make it more holistic? So it will definitely be hybrid. We are coming up with offline solutions so that users are more well-connected."
Hear more about Dr. Eix's thoughts on the healthcare industry in our CommerceTalk podcast.
According to Delloite, for a hybrid future to succeed, leadership (80%) and management of implementation (68%) are considered to be the key accelerators of digital transformation, and culture (60%), communication ownership, and transparency (48%) are the key barriers. 
Hybrid healthcare becomes our future by offering a spectrum of tools to connect clinical partners, minimize risks and especially provide greater insight into individual health through active remote monitoring. 
For example, as patients go through the whole in-person treatment pathways such as procedures, labs, or immunizations, can be seamlessly combined with virtual elements of remote monitoring or a telehealth visit from home. In short, important physical care joins the digital to create a cohesive experience for providers and patients alike.
Conclusion
Hybrid healthcare is the result of technological advances aimed at closing the gap between demand and supply in the healthcare industry. Health consumers of the future are likely to benefit from a more tailored, personalized virtual healthcare experience, driven by interoperability, data-sharing, and consumer health technology. As a result, it's time for the whole industry to invest more in advanced technology solutions, providing effective resources in an increasingly digitized field. Otherwise, business will be behind the curve of medical advances, playing catch-up with their future-minded peers.
Related blogs
Learn something new today