Early holiday shopping prediction
The holiday season may feel like a few months away to customers, but to merchants, there's not much time left to prepare for stock preparation, marketing plan, decoration ideas, and other promotional activities to gear up for the busiest season of the year. 
Even though the coverage of vaccines is becoming larger, virtual celebrations can still be a possibility as the Delta variant is making huge impacts on healthcare systems and economic activities in many Asian countries. The long-hold lockdown in these said Asia regions is also putting intense pressure on the Western retail industry this holiday season.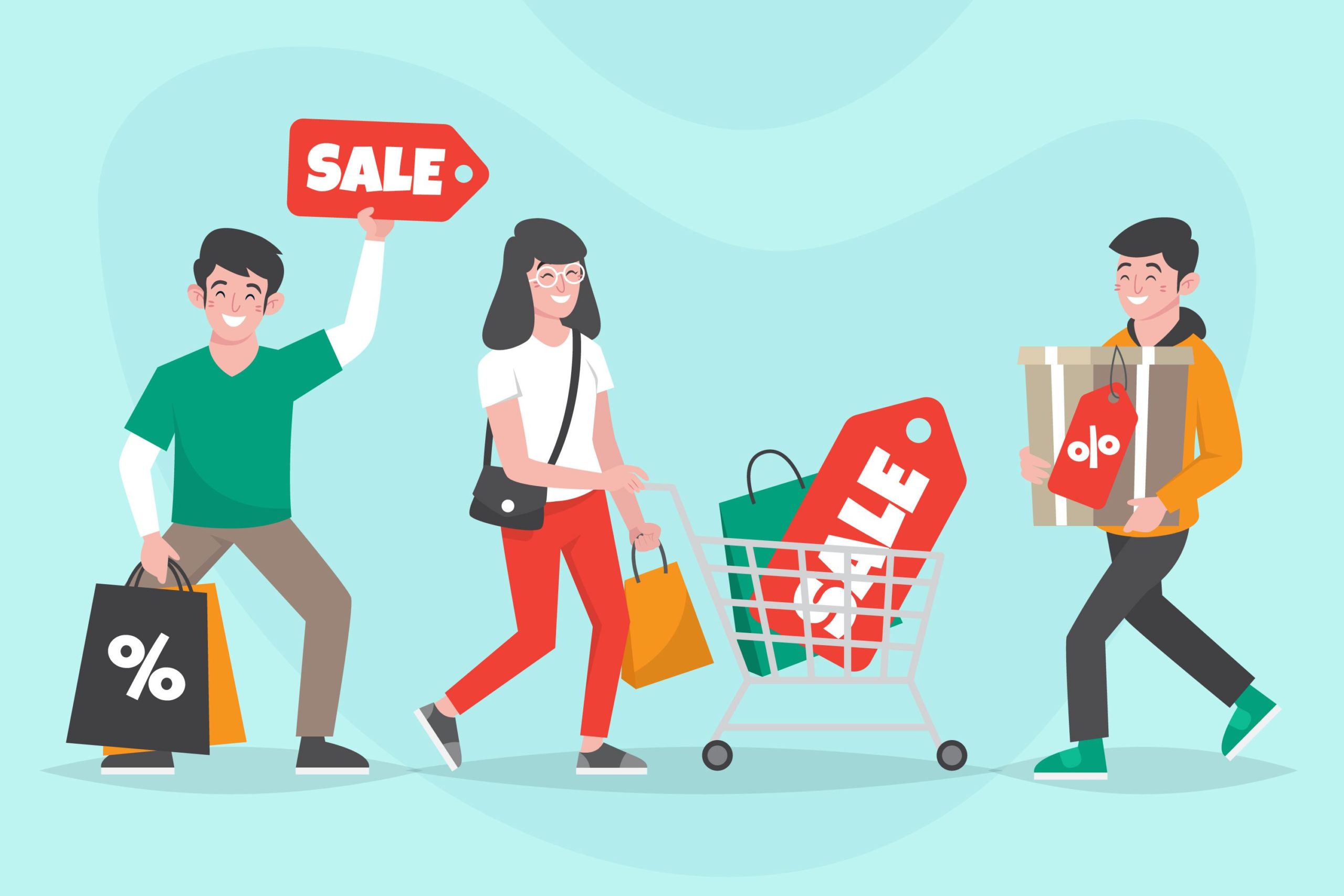 More than 18 months into the pandemic, the disruption to global supply chains is getting worse, spurring product shortages and skyrocketing the expense for companies to ship goods. According to a new survey by KPMG, 82% of retail executives surveyed are somewhat or very concerned about inventory shortages. And not to mention the lack of labor as employees must stay home to take care of their families or their kids who are either sick or can't go to schools and daycare.
But after all, we are talking about the holiday season – the time when retailers can earn more than a third of their total annual revenue – a chance no merchants want to miss. 
Thus, let's take a look at all the early predictions for this upcoming holiday shopping season, when opportunities intertwine with challenges, and see how we can confront those hardships by leveraging the power of eCommerce.
Holiday shopping trend early predictions
Shoppers are heading back to stores – BOPIS is taking over
BOPIS offers a speed of order fulfillment that digital commerce can't, with a measure of convenience and safety that is relatively new to brick-and-mortar retail operations.
For retailers, the 2021 holiday season will be complex. According to the Treasure Data survey, the pandemic has made over 66% of consumers move to eCommerce shopping while nearly half of those surveyed (47%) plan to do a combination of in-store and online shopping for the holidays. 
This year, the brick-and-mortar stores are welcoming a large number of customers who are confident to head back to stores again as they are fully vaccinated. However, the online shopping behavior amid the pandemic and the reluctance of some customers who have been suffering from the Delta variant has brought the "buy online, pick up in-store" (BOPIS) delivery channel to the front line again.
Adobe found in their Reviewing 2020's Holiday Shopping Season report that one in four orders during the 2020 holiday season were BOPIS orders, up 40% from the previous year. For merchants that already had this option available to consumers prior to the pandemic, transactions through this channel increased 70% by volume and 58% by value in 2020, according to ACI Worldwide data.
BOPIS lets customers browse for items right on their smartphones or laptop, eliminating the effort wasted on wandering aisle-to-aisle, with their necks straining to find a specific item on the shelf. Along with all the stay-at-home and lockdown policies, the rising of BOPIS enables customers to order products online and pick them up in-store for that's the safest and quickest way to get what they want without having to spend time inside the store and exposing them to possible health threats. And by actually getting items themselves, they can check the state of the product and act on it if anything goes wrong instead of shipping back and waiting for the brand's refunding or reshipping like online purchasing. BOPIS offers a speed of order fulfillment that digital commerce can't, with a measure of convenience and safety that is relatively new to brick-and-mortar retail operations.
There will be a crowd of early holiday shoppers 
In a time when we are all saturated with information, the news about the shipping crisis does not only bother retailers but also well-informed customers as well. This leads to three things:
First, because customers are well aware of the shortage in inventory, they are ready to prepare for their holiday sooner. According to a survey by email insights, more consumers will move their holiday shopping from in-store to online while 35% of surveyed retailers think consumers will buy gifts earlier this season. So, retailers need to quickly introduce promotions early to maximize sales as well as guide buyers to online channels earlier than usual.
Second, the Covid-19 lockdowns forced many to celebrate the holiday online and far from their loved ones in 2020, which may or may not create a trend for "revenge celebration" thí year, where consumers want to compensate for their "lost 2020 holiday" – now that they are vaccinated. Even Walmart CEO Doug McMillon said the pandemic may inspire families to look forward to the holidays even more in an interview with CNBC. 
Finally, while customers' wallets might be tighter this year as a consequence of lock-down policies and the impacted economy, the recent resurgence of coronavirus infections indicates that we might have to end up in the same direction as we used to in 2020. That means we don't know if the place we live in is in lockdown or not at the time of the holiday. For instance, some big-name retailers such as Walmart, Target, Best Buy, and Foot Locker have already announced they plan to close their stores on Thanksgiving. 
Customers will be more price-conscious and less forgiving 
After almost two years since the breakout, any wrongdoings in operations can be considered straight-up ignorant, lazy or amateur.
The impact of Covid has really shown its ugly sides. Recent indicators from the US Commerce Department show retail sales already dropped by 1.1% in July, signaling consumers are slowing down their spending.
With a tighter budget, customers are now more price-conscious with noticeably higher expectations in their online buying experience. Last holiday shopping season, many consumers were more forgiving towards mistakes from retailers as we were all experiencing an unprecedented pandemic for the first time. But it's 2021 – almost two years since the breakout, so any wrongdoings in operations can be considered straight-up ignorant, lazy or amateur.
People are not as hyped for Black Friday as they used to be
Loved by bargain hunters, the Black Friday (27 November) and Cyber Monday (29th November) weekend, are also much-anticipated by the global retail industry. But guess what, in this upcoming holiday season, consumers aren't as enamored with BFCM as you might think. 
According to research, 60% of consumers feel that BFCM discounts are never as good as they expect them to be. Another 58% say that the deals and offers launched over BFCM impact their trust in the brands.
According to the report The New Discounting Playbook, these are the key attitudes towards the discounting period and BFCM in particular.
Key findings include:
57% feel that BFCM discounts are never as good as they expect them to be
58% reported that products they want aren't usually discounted making the retail event less relevant to them.
53% said that the deals and offers provided during this period impacted their trust in brands.
Over half (56%) of consumers feel that brands care more about selling products over supporting causes or living their values during BFCM.
54% feel that brands don't do enough to prepare for the rush of orders they'll receive during BFCM
If promotions, coupons and combos are your sole weapon to fight this upcoming battle, high chances are you'll fall into the trap of promotional campaigns. 
Because while providing sales off and promotions can help merchants acquire a large number of new customers, it may leave your existing and regular customers feeling undervalued, under-appreciated and deprioritized. Whilst it is fair to say that there will no doubt be some good bargains out there, a worrying proportion of shoppers feel that the discounts aren't all they're cracked up to be.
Holiday shopping challenges 
The product flow is uncertain and the shipping fee is rocketing 
With most countries in Asia suffering from the Delta variant right now, the production and logistic chain have really come to a halt. Many phases of the manufacturing and delivery processes are taking longer than normal. 
While Home Depot is renting its own cargo ships and Walmart is pre-buying containers, this action plan is not realistic for most brands and retailers. Companies might seem to spend more on ocean freight in the second half of 2021 than they did in the second half of 2020; however,  in such a situation and prices like this, they should expect to turn to air freight as an alternative.
Shortage of labor and higher wages
Another challenge lies in the human side. Salesforce estimates the costs of goods sold for U.S. retailers will rise by more than $223 billion, driven by jumps in freight, manufacturing and most importantly, labor costs.
Labor demand is now a global issue and large retailers are voluntarily raising hourly wages and offering extra incentives to entice more applicants. Salesforce's vice-president and general manager of retail, also revealed that it is expected of employees who stock shelves and assist in-store customers to also fulfill online orders and handle customer service requests from online shoppers. 
No more cookies
Third-party cookies are going away as of around 2022 because of the growing consumer demand for more privacy among web users and more transparency about how data is used. Big tech companies like Facebook and Alphabet, which owns Google, are obliged to get consent before using customer data for targeted advertising, data analytics and more. Part of the challenge facing tech giants and data companies is to regain public trust by being open and honest about data use.
That means businesses relying on third-party cookies for holiday marketing campaigns soon won't be able to, even though not all legislation deadlines will be made into law by the end of this year.
Instead of relying too heavily on third-party tracking cookies to get insights about what potential customers are interested in, modern marketers will need to use a balanced combination of all four data types in their targeting strategy. eCommerce retailers need to get ahead of this new change by many different methods: loyalty programs, social-media advertising or personalized email marketing.
How retailers should respond?
In such an unusual and complicated situation, it's risky to stick to old plans and strategies. 
2021 is a challenging year for both customers and retailers. While customers are struggling to be familiar with the new normal and a shrinking economy, retailers need to evolve and look for new ways to achieve their ongoing goals, manage their inventory and retain customers. In such an unusual and complicated situation, it's risky to stick to old plans and strategies. 
So, which strategy should be brought to the table?
Storytelling
Covid is a time of in-person gatherings, gratitude, loss. Thú, retailers need to shift perspectives on what's most important in life and act like a person who resonates and has empathy by having genuine and heartfelt stories that audiences can relate to.
Reclaim the holiday magic
Because many people believe that Covid has stolen 2 years of theirs, one of the best pain points retailers could take advantage of this year is the missed holidays and milestones. Customers now have a collective desire to make up for their lost time. 
So, reclaim the magic of the holiday and family gathering with a focus on decor, cooking, entertaining and more.
Leverage the power of eCommerce
2020 saw record-setting eCommerce holiday sales: $12.16 billion in digital sales on Cyber Monday and $10.23 billion in sales on Black Friday. It's estimated that eCommerce holiday sales will increase 11.3% to $206.88 billion in 2021—to nearly 19% of total holiday retail sales. 
With such buying power, eCommerce is a great bridge connecting retailers and consumers amid chaotic times. The thing is, can you yield the best benefits out of eCommerce on your own?
See how to plan out a product review strategy for this upcoming holiday.
Don't let the lucrative holiday season go to waste for any reason. Contact us or subscribe to our Blog for expert insights and industry latest trends analysis.
Related blog
Learn something new today