Ecommerce Holiday Shopping 2020 Sell More
And the peak season for eCommerce began particularly early this year, because Amazon Prime Day was on 13th-14th October 2020, estimated to bring in $9.91 billion in global sales. Let's look at some practical steps for dealing with Black Friday, Cyber Monday and Christmas shopping in the new normal, so eCommerce stores can have a successful holiday season and sell more.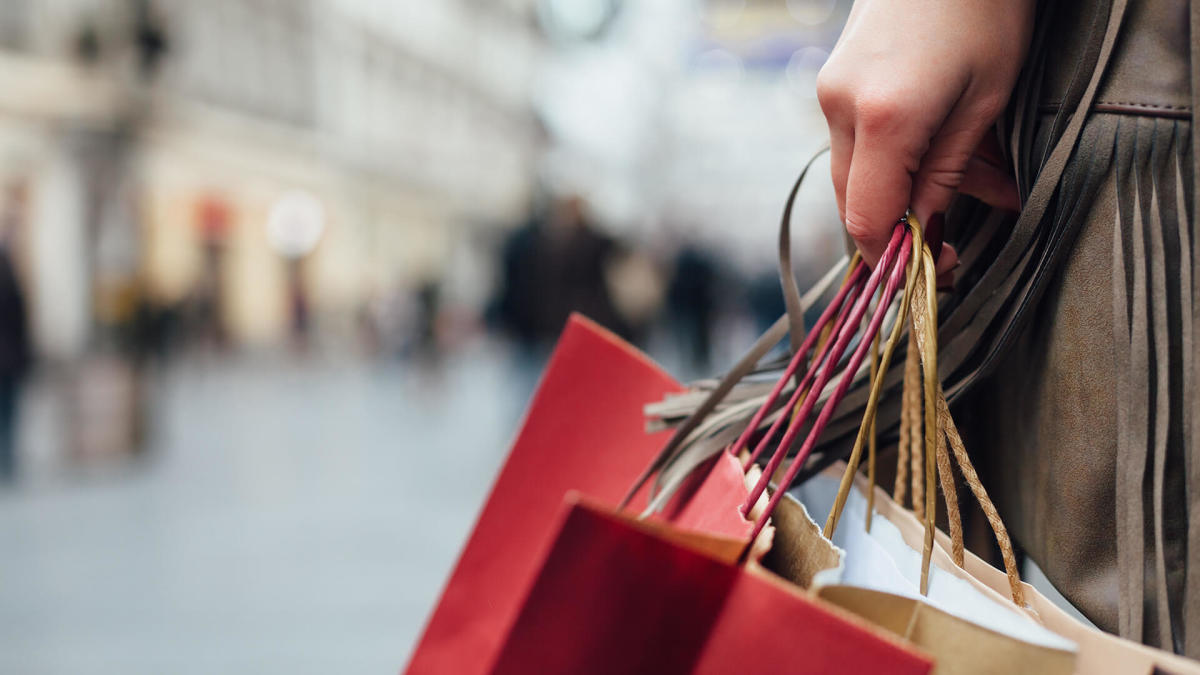 And the peak season for eCommerce began particularly early this year, because Amazon Prime Day was on 13th-14th October 2020, estimated to bring in $9.91 billion in global sales. Let's look at some practical steps for dealing with Black Friday, Cyber Monday and Christmas shopping in the new normal, so eCommerce stores can have a successful holiday season and sell more.
Drive Traffic
First things first, you want to get more people to visit your online store. People normally arrive at a webstore through Google searches, by clicking on ads and via marketing messages, so there are a few ways you can increase "online footfall" based on these.
Keyword Optimisation
Conduct some keyword research to find out what people normally search on Search Engines like Google, Bing and Yahoo! to reach your site, or others like it. What are the most-searched terms in your sector? Use online keyword tools like Keyword.io and analyse data from your own website using Google Analytics, Google Search Console and Analytics tools available on your platform like Sitecore, to find where those keyword opportunities are.
Then include these frequently searched terms in your organic site content to place higher on the Search Engine Results Pages (SERPs). This process is known as Search Engine Optimisation, or SEO, and you should be implementing it at all times and on all pages of your eCommerce store, not just for the holidays.
Combine SEO tactics with Search Engine Marketing (SEM) for maximum results. This is where you buy keywords that people use to search for your competitors so that your website will come out as an ad above theirs, on the first result of the first page of Google. Between them, SEO and SEM are the two most basic and powerful tools for getting more traffic to your website.
Social Media
In this day and age, your brand should absolutely have a presence on social media, at least on Facebook. Depending on your brand image, you should also consider having an account on Twitter, Instagram, LinkedIn, TikTok, Snapchat or any other social network that your potential customers are using.
This holiday season, use your social media accounts to post adverts and promotions. Post them on your page feed, and on relevant groups where your target customers are, and be sure to customise the posts for each different network. All social media work differently and have different users with different expectations, so your content should be optimised accordingly for each one.
Social media offer great opportunities to boost sales online, including real-time chat so that customers can get in touch with your brand personally and speak to a person or a bot to clear up any questions they have about your products and their purchase. According to a Facebook study, two-thirds of people plan to increase how much they spend on chat commerce.
Also, consider branching out by letting customers order directly on the social media platform instead of only on your e-store. This "social commerce" is becoming a more popular way for shoppers to buy online, with 30% of eCommerce sales in Southeast Asia now being made on social media.
Email, SMS & Push Notifications
Email is still one of the top forms of marketing that can bring visitors to your website. Use your database of email addresses and phone numbers to reach out to potential customers or previous customers who could be persuaded to come back and buy something else. If you have an app, push notifications are another form of message you can send to people who have downloaded it.
Just be sure to customise the message for each medium because, just like the social media platforms, different tactics and content work for each one. If you can, try personalising the message for each individual recipient or customer grouping because a Segment study shows that 44% of shoppers will make a repeat purchase after getting personalised treatment. Tracking customer behaviour and personalising messages and content is simple when handled through an integrated Customer Data Platform.
Among the kinds of messages you can send are suggestions for holiday gifts that people can buy, updates about special offers that you're running, or notices for shoppers to hurry up and order because the time is running out for deliveries to be placed. Anything that pushes customers further down the sales funnel is valid.
Handle Traffic
With luck (and the help of our traffic driver tips), you will have lots more people visiting your site this holiday shopping season. It's absolutely vital that you make sure your site can handle increased traffic flows in the holiday period.
Optimise Site
On the technical side, you should beef up your website's capabilities. Ways to decrease site load times include:
Caching data, to store users' browsing data so there's less to load next time they visit your site
Content Delivery Networks (CDN), to split loads across several servers
Cloud hosting, which can transfer the site's data storage to a more powerful series of servers on the cloud
Be sure to conduct load testing periodically to check your site's ability to handle increased traffic loads.
It's also more important than ever to have a mobile-first design for your website since Statista predicts that 53.9% of all retail eCommerce will be via mobile phone in 2021. Mobile-first design can include using Progressive Web Apps (PWAs) to make the usability of a website look and feel more like an app.
Control Stock
Supply chains will be severely affected this year because of staff shortages in warehouses and international shipping being disrupted due to Coronavirus. For this reason, experts recommend these inventory management tricks:
Get your stock orders in early so shipping delays don't cause you to have a lack of inventory
Order the right number of SKUs, not too many and not too few
Adjust product prices and the promotions you run to control how fast you move stock
Cut down on costs this year by storing your products in your own warehouse or your brick-and-mortar storefront if you've had to close to the public due to COVID restrictions
If you see you may run out of stock, be ready to backorder and let customers know they can still buy and you'll send it to them when it's ready
Monitor stock in real time across your eCommerce store, brick-and-mortar stores, and other eCommerce marketplaces and social media using a synchronised inventory management system
Convert Traffic
Once you've got people to your eCommerce site and know that your site is fast enough and powerful enough to keep them there, it's time to close the sale. Convert those visits!
Delivery & Payment Options
Since fewer shoppers can go to a physical store and pay in cash this 2020 holiday shopping period, it's vital that you offer alternatives people want to see. For payments, this includes paying by credit card, debit card, bank transfer, digital wallet, and even cash on delivery where appropriate.
Try to reduce shipping and delivery times as much as possible, since nowadays everyone expects a 2-day delivery of the style that Amazon promises. Use a network of local distributors, ground shipping and third-party logistics partners (3PL) to help speed up fulfillment this holiday.
Finally, give customers the choice of Click and Collect so they can Buy Online and Pick Up In Person from a physical location, be it a brick-and-mortar shop, a warehouse, or even outside the store (curbside pickup). These options will give shoppers more freedom of choice and more peace of mind with the safety measures your brand provides, and they're actually incredibly quick to implement with the right plan.
Promos
Offer whatever you have to to convince shoppers to buy. Depending on the product you're selling and the prestige of the brand image you want to portray, this could include:
Gift cards and coupons, with special deals and money off (if possible, a personalised holiday shopping card for each customer's interests and purchasing habits!)
Discounts, slashing the price of certain products to make them more appealing
Free shipping, either after the customer spends a certain amount or on all purchases if you can afford it, because this could be the deciding factor for shoppers when choosing to buy
Bundles, where you sell products together in a package, because this is a good way to raise the Average Order Value and shift slow-moving stock
Flash sales, where you offer a discount for only a limited amount of time, are good because the Fear of Missing Out (FOMO) will compel more people to buy
Upselling, cross-selling and downwelling, to offer shoppers similar or additional products based on what's in their cart or what they've bought previously
Empower Order Processes
It's not only families who are buying gifts to go under the tree this holiday period. It's also an important time for wholesalers and B2B retailers. Business-to-business sellers can take steps to drive more eCommerce sales this holiday season, too, personalizing product catalogs and pricing for each customer or client group.
Other tricks include automating tasks in the B2B purchasing process with quick orders, order templates and order approval notifications so buyers can checkout faster. The B2B Commerce Accelerator package handles this and more, including bulk ordering, maximum order values, and company credits to ensure as swift and simple a buying journey for B2B clients as possible.
Guided Conversions
The trend towards online shopping, whether for comfort or out of necessity, doesn't negate the fact that shoppers always convert more in-store than online, and are more hardwired for shopping in the traditional way. That means being helped through the decision-making process by a trained and professional shop assistant.
Some brands are making use of an innovative way to bring that in-store experience to eCommerce stores – guided conversion. Instead of making shoppers navigate through a tortuous product listing page with endless filters only to be confronted with too many options and choice paralysis, guided conversion involves leading people through a discovery questionnaire to find out exactly what kind of product they're looking for. Then the system automatically returns 3 or 4 options that best match the product profile so they can checkout as quickly as possible.
Guided conversion in this way has been shown to increase conversions many times over, as much as 652%, and is one futuristic trick eCommerce retailers are turning to to get ahead of the competition this holiday season.
SmartOSC designs high-performing, bespoke eCommerce websites using a variety of market-leading platforms that are built to optimise conversions. See the successes we've had driving online sales for our clients and how we can help your brand today.