Elevating In-Store Experiences: Modernizing Retail Spaces For Peak Season 2023
Although technology will play a significant role in the future of retail, physical stores will still exist. Even if customers don't make in-store purchases, they will still enjoy in-person experiences with retailers. The kind of interactions that take place here will probably alter how important a part the retail shop plays in the consumer journey.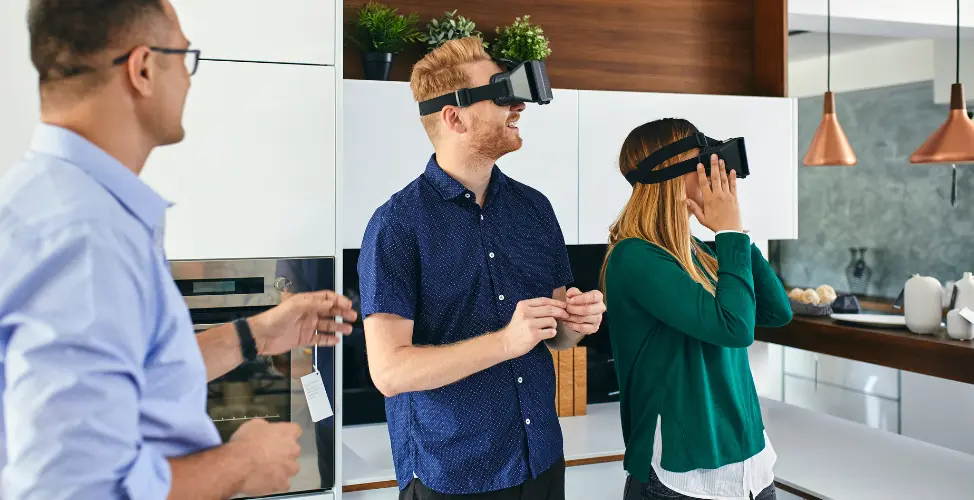 Physical store is still relevant
According to a new Insider Intelligence report, 13 major brick-and-mortar retailers, including Walmart and Target, have in-store audiences that are 70% larger than their online audiences.
Despite how handy internet buying is, customers still like to see, touch, and feel things before making a purchase. In 2020, 80% of US retail purchases will still take place in physical stores, according to McKinsey.
Because there are important benefits, such as shipping cost savings and increased loyalty from in-person interactions, retailers would ideally prefer that more customers purchase in-store.
Instead of seeing stores as wholly isolated channels, successful businesses will create new types of shopping experiences that integrate stores into the consumer journey, as some below trends.
AR/VR-based product demonstration
Virtual and augmented reality (AR/VR) have the power to accelerate purchases and condense the consumer journey into a single instant. Hyper-niche stores might be opened by more merchants.
With the aid of AR and VR, the client journey may be condensed into a number of simultaneous experiences that take place at once. Customers now have a new means of asking inquiries and obtaining more information than before thanks to this. Since there is no risk associated with the transaction, the buyer may choose more wisely.
For example, using the insight that 3 out of every 5 people are wearing the wrong shoe sizes – Nike used augmented reality and AI to launch an app that can scan feet and legs to provide hyper-accurate shoe recommendations. Additionally, Nike has access to crucial data through the program that will help them develop future footwear initiatives that will be even better.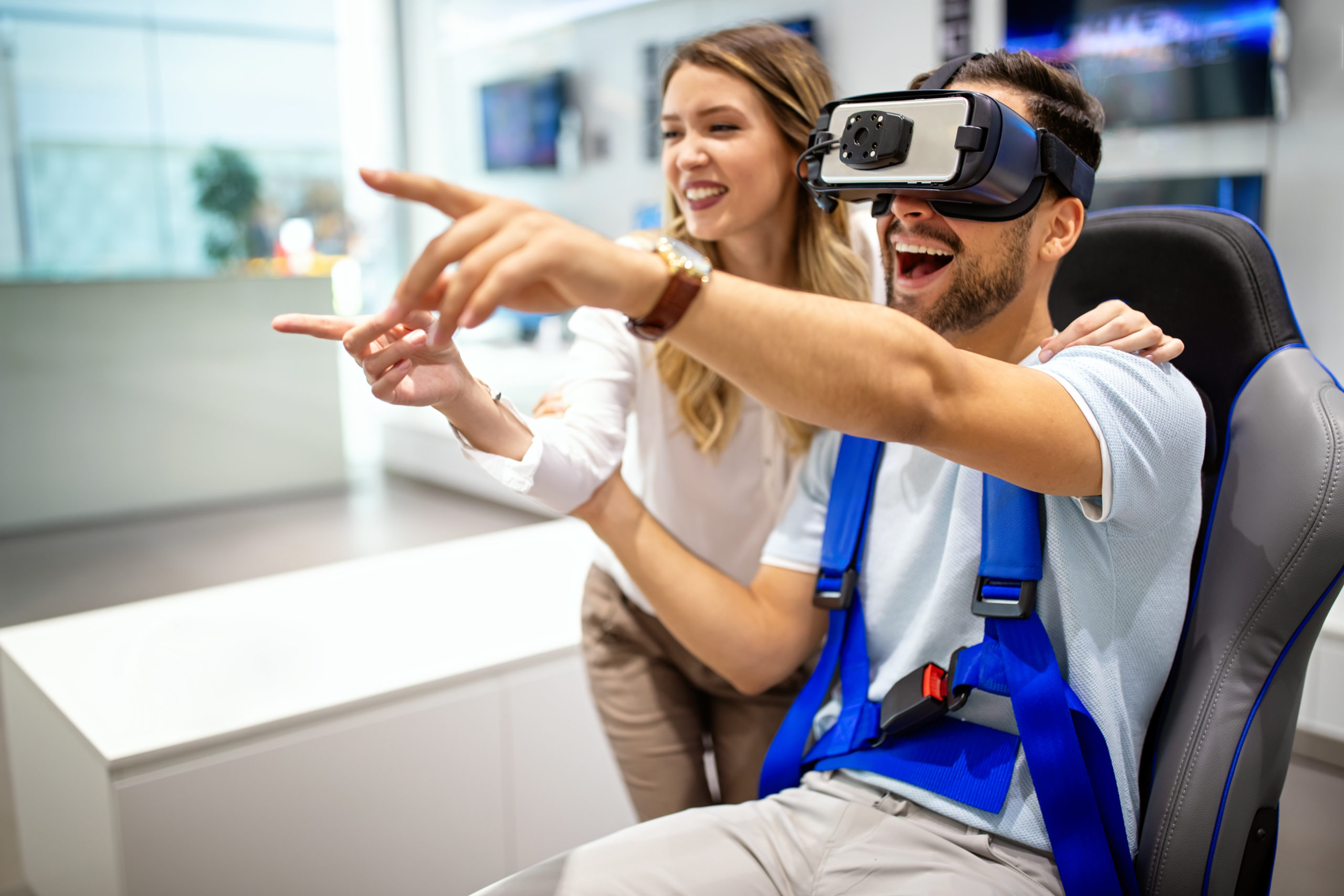 A combination of AI and store robotics
Retailers now have access to cutting-edge technology and data thanks to a mix of AI and store robots, which enables them to optimize stocking and inventory, cut costs, and provide the conveniences that customers have grown to expect from eCommerce.
For instance, Walmart deployed real-time analytics and AI-powered "machine vision" technology to boost sales by 30% and stocking speed by 90% at their Long Island store.
The emergence of mobile apps
The most effective tool that marketers have to build loyalty is already appearing as a mobile application. In 2021, just 33% of retail brands have apps in place, indicating that long-standing merchants have long underestimated mobile apps. However, a lot of them fall short of providing features that customers seek, such as chat options, real-time inventories, and unique deals.
By including these capabilities, applications may better bridge the gap between physical and online purchasing experiences, rewarding devoted consumers with the most individualized experiences.
Unmanned, automated retail
With the development of technology and changing customer habits, companies are increasingly using automated procedures in their physical stores throughout the world, or the concept of the unmanned shop. According to data from Retail Innovation Hub 2022, the number of brands using self-checkout technology increased by 11% in the previous year.
The first smart unmanned shop in Thailand was introduced by Lotus' hypermarket and True Digital in the Lotus neighborhood in North Ratchapruek, demonstrating their use of cutting-edge technology to revolutionize the retail sector. With over 400 goods accessible, including beverages, snacks, and everyday necessities, the idea of an unmanned store is to suit consumers' lives and serve consumers in a hurry who wish to buy swiftly and comfortably.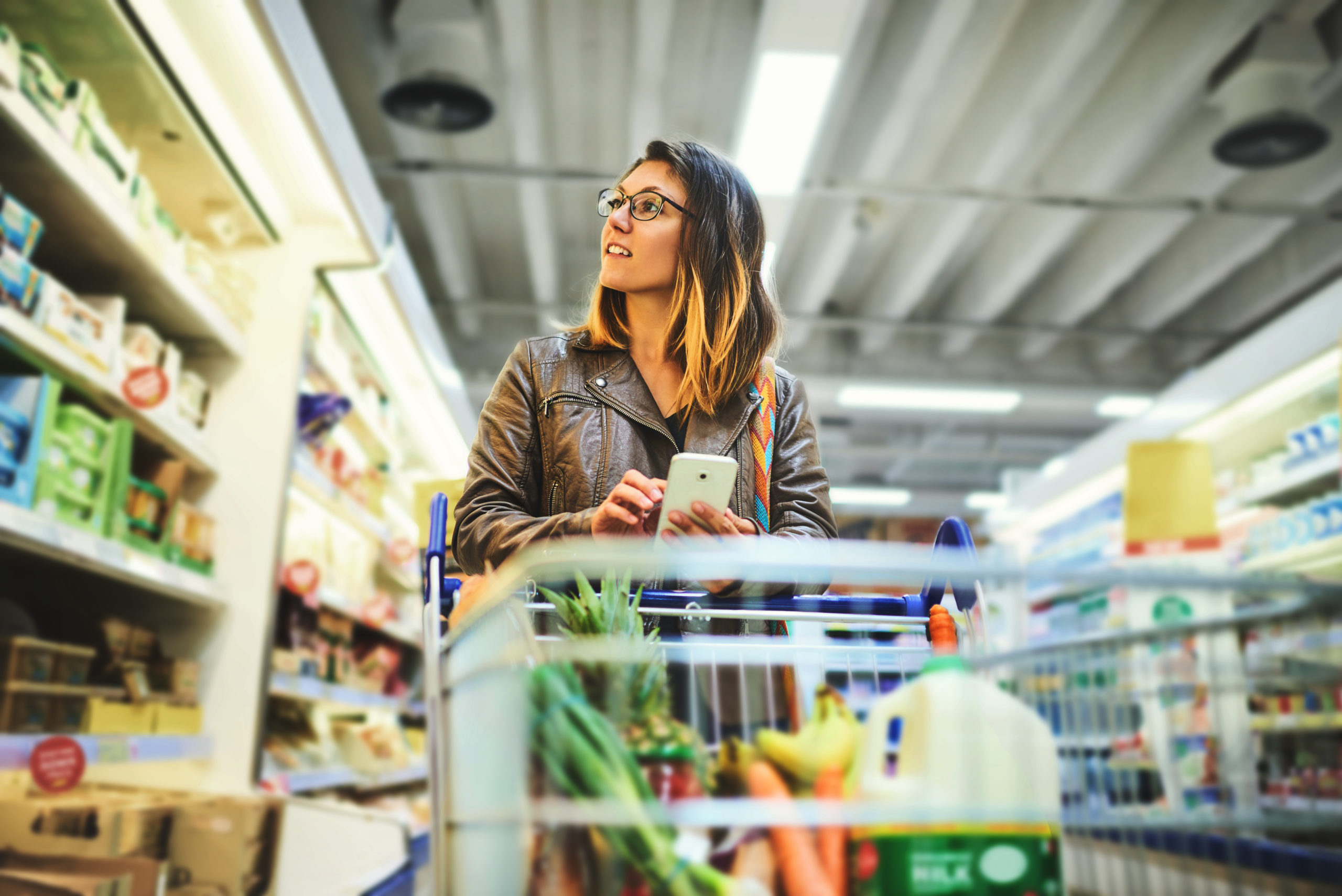 A "phygital" future
Thanks to improved technology and accurate data gathered at each touchpoint in the consumer experience, online and physical shopping are increasingly blending together seamlessly.
As offline firms enter the digital world and eCommerce brands acquire physical locations, we should see creative retail approaches where storefronts are laced with digital touchpoints.
In the retail sector, phygital is the new buzzword. It is more crucial than ever to make sure that all customers can obtain what they want as the market for digital channels expands. While they are likely to be the early adopters, Phygital is not simply for businesses that focus on the digital world. Traditional brick-and-mortar businesses are already utilizing technology to better their customer service and business models.
Brands must integrate digital and physical experiences and comprehend what their consumers want to get the most out of phygital. For instance, having a website alone is insufficient; customers also desire a seamless buying experience. Enhancing the experience with smart, practical offerings, helps retailers engage with younger customers. Technology may encourage impulse purchases, increase engagement and loyalty, and increase store traffic—all essential objectives for any retail company.
Curious about leveraging a top-notch "phygital" future for your brand? Contact us to discover more!
Related blogs
Learn something new today