How Emotion And Data Can Unlock Creativity In Marketing
It can be said that the brands who will be the most successful in connecting with their customers will be those who can really listen to their customer's needs. Sometimes even predicting those needs before they come to fruition.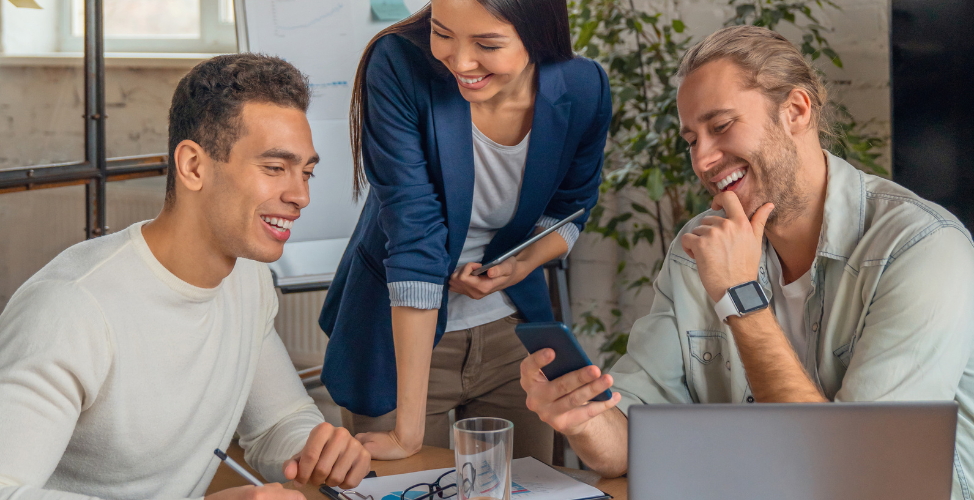 In the marketing landscape, the lines between art and science are blurring, causing an emergence of leaders who can blend gut instinct, data, and emotion to get to insights that will spark creativity within their teams.
In our latest episode of Commerce Talk, we delve into the mindset of Siew Ting Foo, the Global Head of Brand and Insights at HP. As a purpose-driven leader, Siew Ting shares her thoughts on what makes a great marketer in today's world and speaks about the importance of going hand in hand with emotion and data.
Siew Ting has been 5 times recognized as Asia's Top 50 Most Influential and Purposeful CMOs and comes with over 25 years of experience in multinational marketing and business transformation with some of the biggest brands in the world such as Unilever, Mars, and Diageo just to name a few.
Aziza (Host): Traditionally, you would have never seen data and emotion put together in a sentence. But that's something that you advocate for. What is the importance of putting those two together?
Siew Ting (Guest): I think they work side by side, and they work hand in hand. That's why I believe that great marketers are the ones who master the art, and sciences of marketing, but also master the data with emotions. I think for me, the output of that is insight. A lot of people miss their insight data and knowledge and information. But actually, for me, an insight is quite simple. It's defined as the penetrating discovery of a human need or a want that can fundamentally change behavior towards products that you sell, or the brand that you sell, or the business. As simple as that. That's the penetrating insight. So I think, how do you use data with, and combine it with emotion? I think data will be really important to give you the analysis from the hypothesis of a certain problem statement you want to solve. But then the emotion or the creativity is the "how" of how you apply creativity into place. It's how you solve that problem. How do you bring the idea to life?
Take an example, just go back to the Johnnie Walker experience. We obviously did lots of work to find a business plan. We had the right data. But it took us a long journey to get to the insight. So, what's the insight? But the creativity comes in the "how" because it could be the same insight, but we could end up just doing really normal stuff. Like, I just can't grow up with another advertising campaign, or I may be just trying to expand into more retailers and more stores. But we didn't do that because we wanted to disrupt the market. We felt that we were a challenger brand at that time, and hence we needed to have some form of creative storytelling. We need to have some form of disruptive thinking in the way we approach the problem. That disrupts the market. So, creativity comes into play in some way we tell the story, we solve the problem, and we come out with the answers. But also that conviction to sell internally to the organization. Hope that makes sense.
Aziza: I think that the "how" question is really great for anyone listening because I think that the "how" question is the enabler for creativity because it almost makes the world a bigger place. It takes all of those tools that you've built, as you said when you're taking your data, emotion, and drawing out your insight, and then using that to say, "Now, how can we bring this bigger and better to people to serve that need?" So, I think it really does make sense, and it's a great example.
And when you look at Johnnie Walker too, and for startup small businesses with type budgets starting at zero they want to get to know their customers. They may not have a lot of tools or access to big things. How could they make the most out of their data to maybe gain insights and build a better connection with their customers?
Siew Ting: I think that's a huge opportunity. So when you're constrained, you can actually be the most creative with creatives. So you don't have the corporate layers you have to go through, you don't have to jump to 2 to 3 other people in order to get certain information or data. You know, immediately from your sales data or your customers, or depending on what service you're in, your sales team or your promoters or your customer service team that is your product doing well or not well. So basically, cut through the "bullshit" quite quickly, and actually, you know whether your product is working or not. So I would say, stay very close to your customer, and listen to your customer with empathy. For a startup, you don't have big processes and organizational hierarchies. You can test and learn. For example, you can have one idea that you have today, and you can make it happen. Then you can test and learn, and you can tweak from it. You can create experiments and innovate around them. So I do see that as an opportunity.
If you'd like to hear more about the famous world-first activation with the Johnnie Walker brand in China and learn about Siew Ting's journey in repositioning the brand for younger Gen Z consumers, simply hit play where you can hear it all and delve further into:
How to strategically navigate being a global brand with a local soul
The importance of consistency, courage, and creativity
How to build purpose within your team and brand
AI and the marketing function alongside her thoughts on future emerging trends
Related blogs
Learn something new today