As far back as the 6th century BC when the phrase was coined, humans have known that necessity is the mother of invention.
Great progress almost always comes from an even greater need or problem in society. Take the rapid development of mRNA vaccine technology, an advancement that could have far-reaching implications for the treatment of all sorts of diseases, yet it took a global health crisis to spur (and fund) the acceleration of research in the field.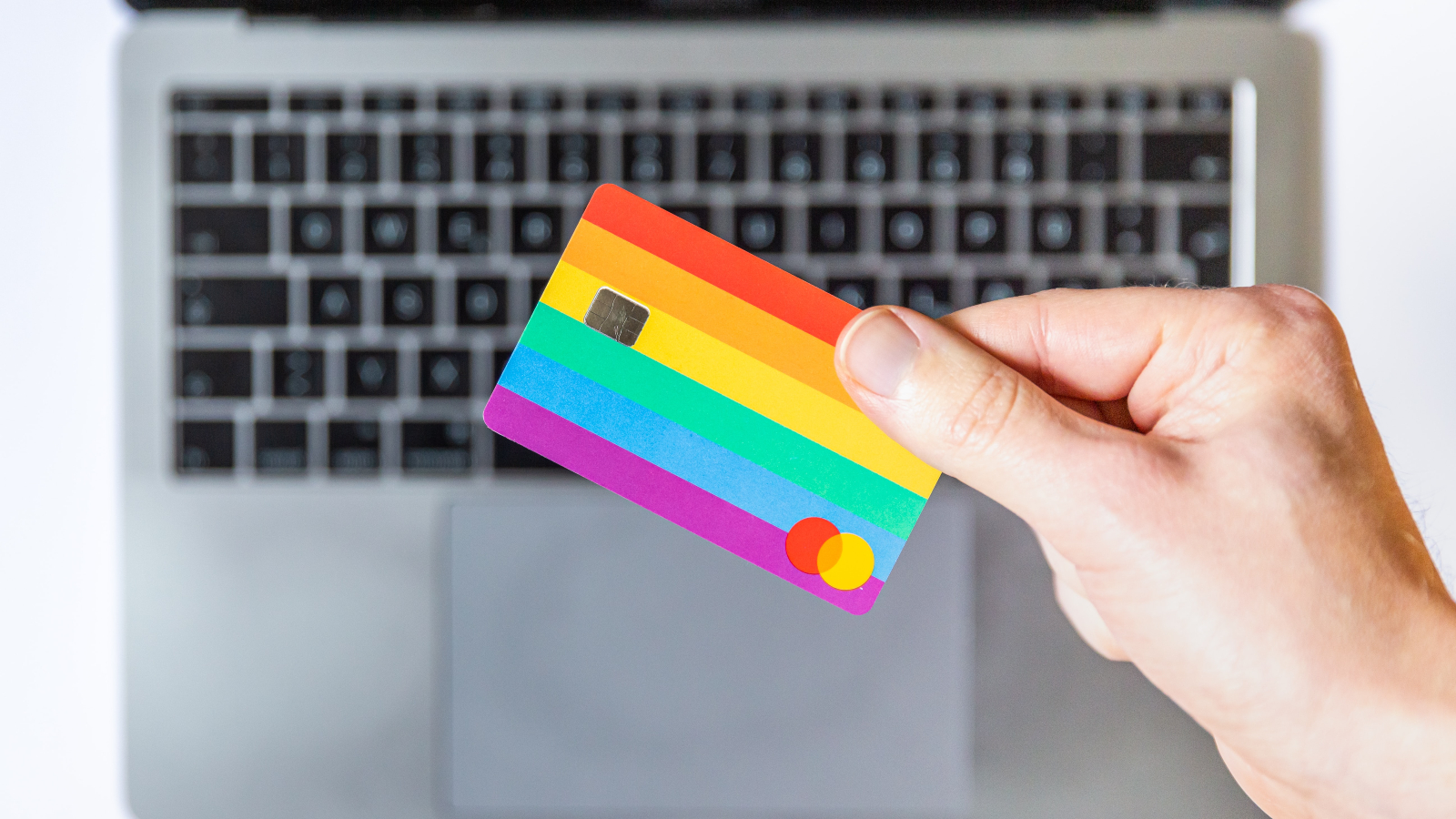 One could be forgiven for thinking online shopping is the exception to this rule. After all, do we really need the ability to have pet rocks shipped to our doors with next-day delivery? What existential problem is SEO optimization solving? But the truth is that eCommerce, today a multi-trillion dollar industry, was in fact born out of necessity, and invented in a bid to give a helping hand to some of those that society was letting down.
This is the story of the invention of eCommerce and Michael Aldrich, the godfather of online shopping.
Early days
Michael John Aldrich was born in the UK in 1941 and after earning a history degree from the University of Hull, he got into the nascent computing industry of the 1960s, eventually joining the board of Redifon in 1977.
At that time, the company "manufactured minicomputers and designed systems for companies including Inland Revenue, British Aerospace, and Harrods," Aldrich would later write. So all very big business and exclusive, not exactly how we see eCommerce today.
In the late 1970s, videotex technology was beginning to take off in the UK. This rudimentary system allowed the likes of British Telecom and other telecommunications companies to send text-based news updates to television sets via telephone lines. Aldrich and others at Redifon tinkered with the technology and reasoned that a domestic television could be used to communicate with a computer via the other end of the telephone line and therefore allow users to order all sorts of goods and services.
They experimented and brought their ideas on the road to Data Entry Management Association Conference in New Orleans in September 1979. The system was a hit in the US and Aldrich and co rushed home to get it up and running in the wild.
While Aldrich had at first imagined his invention being used by consumers as a B2C device due to his hatred of heading to the supermarket to do his weekly shopping, it would be the B2B market that began the online shopping revolution.
"The marketing plan was simple. Sell the idea to the big corporations that they could connect their agents, distributors and customers to their corporate information systems for direct shopping and sales," he later wrote.
By 1981 the first of the systems were up and running and being used by the travel agent Thomson, allowing the company's salesmen up and down the country to show prospective customers which holiday packages were available in real-time by connecting to the central Thomson computer system.
A 1981 article in the magazine Information Management featured quotes from travel agents singing the system's praises for how it made their job easier, and for how customers were impressed by it. The invention was a success and was rolled out to other B2B clients, such as carmakers Peugeot and Nissan. However, it would be another three years before Aldrich's B2C vision was to be realized.
Mrs Snowball
Gateshead in Northeast England is probably best known for architectural works like the Gateshead Millennium Bridge and the Angel of the North sculpture, which was completed in 1998. However, few people know in 1984, a pensioner called Jane Snowball laid the foundations for the eCommerce revolution that continues to this day.
In 1979, five years before the fateful day of the first online grocery order, a study by the University of Newcastle and supermarket chain Tesco found that a high proportion of people, many in inner-city areas, had poor access to large stores that offered a wide selection of affordable goods.
The study found that the elderly, disabled, mothers with young children and other people with dependents struggled with the logistics of traveling to and from a supermarket with bags full of shopping, if they were able to travel at all. 
This, then, was the necessity from which eCommerce was born almost 40 years ago, the need of a society to ensure its most vulnerable members weren't left behind.
Tesco and some academics set about tackling the problem and used the system Aldrich had invented and provided to B2B companies like travel agents and carmakers. Consumers' access to the system, however, depended on being able to travel to first a community center and later a local library, before they began plans to roll out what became known as the Gateshead Shopping and Information Service to the completely housebound.
Jane Snowball, a 72-year-old grandmother in Gateshead, had broken her hip and was unable to travel to do her shopping, and was to become the world's first online shopper. The Gateshead local authorities installed Aldrich's device in her home and in 1984, she made the first B2C online shopping order from Tesco using her TV remote and Aldrich's modified television. The remote had a special 'phone' button allowing it to be used to input numbers to the TV that would be sent to a computer at the supermarket, showing employees there what Snowball wanted to buy. They would then pack up her order and arrange delivery, or fulfillment as we know it now.
It's hard to imagine the first online sales happening all the way back in 1984, given that Amazon and eBay were more than a decade away, and smartphones wouldn't become ubiquitous for another 40 years.
Remarkably, BBC footage exists of Snowball using the system, which she called "wonderful".
"We didn't have 'www dot' I used telephone numbers as the addresses. It was dead easy. It took 15 minutes to teach her how to do it!" Aldrich said.
While it would be more than a decade before online shopping became financially viable enough to become more widespread, the foundations of the B2C commerce landscape we exist in today were laid that day.
"It was necessary to develop many of the concepts that have since become commonplace: account login; an online shopping basket; the tailored prescreening of shopping usage providing repeatable shopping lists; and collective roll-up of multi shopping stores succeeded into an easy-to-use, plain-to-see, and understandable shopping list with associated billing. Goods were collected and dispatched within hours of receiving an order, or collection of orders, with simple-to-use technology and a softened customer-facing software interface," Aldrich wrote.
The experiment was largely forgotten for years as the significance of what had happened wasn't apparent, due to the fact that it would be years before online shopping became commonplace. Snowball was later posthumously honored by Gateshead council in 2009, after Aldrich had dug up old press clippings and the footage of the momentous day.
Legacy
Michael Aldrich went on to have a storied 38-year career in the IT industry before passing away in 2014. His legacy lives on through the Aldrich Archive and the Michael Aldrich Foundation.
Aldrich was a visionary and ahead of his time and it's fascinating to ponder what he would have thought of how important his invention became in 2020 amid the coronavirus pandemic. It's no exaggeration to say that the ability to shop for necessities online instead of crowding into shops likely saved thousands, if not millions, of lives across the world.
"As telecommunications become even cheaper and conventional transport more expensive the whole concept of buying goods and services is changing dramatically.
"The old ways of doing business and the old businesses themselves are under attack and the new ways of doing business will in many cases spawn totally new businesses," Alrich wrote in 1981, under an article titled 'I hate shopping'.
To put the invention of eCommerce and online shopping entirely down to one man's hatred for his weekly trip to the supermarket would be churlish, even if it would be a little funny.
Instead, it's clear that a desire to help the likes of Jane Snowball and other disadvantaged people drove him on. And if helping the most vulnerable in society isn't a necessity, what is?