Mobile Commerce: A Powerful Extension Of eCommerce With No Signs Of Slowing Down
If you're one of the 6.84 billion people in the globe who has a smartphone, then you undoubtedly already know how important your smartphone is in your daily life. And in recent years, mobile devices have also grown in popularity as a platform for online purchasing. This is where mobile commerce comes into play.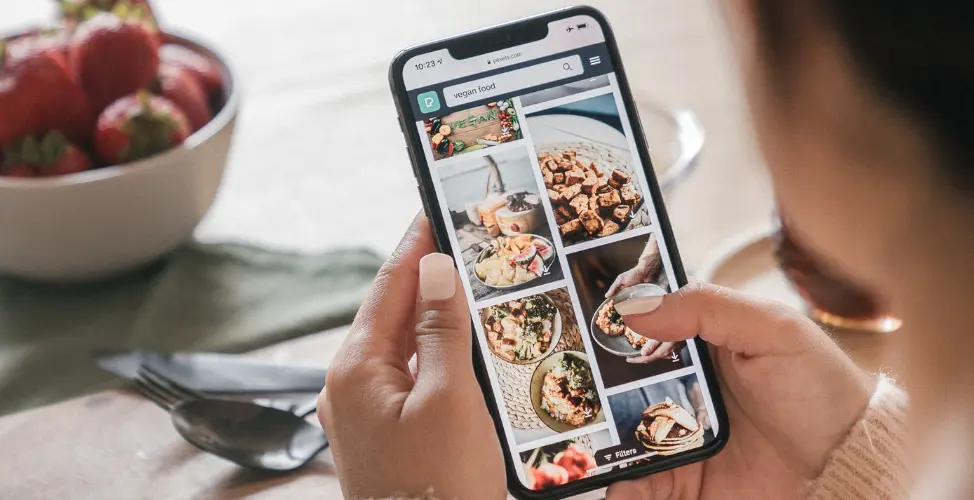 Breaking down the mobile commerce trend
Forbes defines mobile commerce, or mCommerce, as the term used to describe transactions carried out, especially on mobile devices such as smartphones and tablets, with three types: mobile shopping, mobile banking, and mobile payment. mCommerce examples include digital wallets like Google Pay, Apple Pay, Android Pay, and Samsung Pay, in-app purchases, virtual marketplace applications like the Amazon mobile app, and mobile banking.
According to eMarketer's Insider Intelligence, retail mCommerce sales are expected to account for 43.4% of total retail eCommerce sales in 2023, up from 41.8% in 2022. Further, the report also expects global retail mCommerce sales to reach nearly $4.5 trillion by 2024, and make up 69.9% of total retail eCommerce sales.
Square found that Gen Z and millennials are more inclined to shop and make purchases on their mobile devices. In addition, millennials and Gen Z customers prefer texting with a business, whereas Gen X and baby boomers only prefer this method of direct communication with enterprises (34% and 24%, respectively), respectively.
According to Mordor Intelligence, the adoption of smartphones and the spread of the internet will cause a boom in the global smartphone industry during the next five years. Nevertheless, North America will dominate the market, followed by Europe and Asia-Pacific, while Asia-Pacific will see the market's quickest growth.
With the ultimate convenience of mobile commerce for consumers, The Future of Commerce lists out multiple ways for businesses to boost customer experience for better engagement and more sales:
Accessibility: With consumers so tethered to their smartphones mostly 24/7 these days, there are more opportunities for retailers to reach customers, make sales, and drive loyalty.
Omnichannel commerce: Mobile commerce enables companies to provide seamless experiences and meet customers on their preferred devices.
Better data: Retailers may obtain more detailed information from mobile commerce on customer behaviors and preferences across the whole purchasing process, from discovery to purchase.
Personalized experiences: Brands may use customer information obtained via mobile commerce to deliver customized journeys and promotional offers.
Convenient payments: mCommerce broadens the selection of payment options, simplifying the purchasing process for customers, like Apple Pay, Google Pay, Amazon Pay, Venmo, or Paypal.
The quick adoption of mobile commerce
According to Retail Dive, the 2022 holiday season served as an example of how important mobile commerce is for attracting customers. According to Adobe, mobile shopping accounted for more than half (55%) of all online retail transactions on Thanksgiving, an increase of 8.3% over the previous year. On Christmas, consumers spent 61% of internet sales using their cell phones.
"Buy buttons" have been added to social media platforms like Facebook, Twitter, and Pinterest so that users may make purchases without leaving the website. Furthermore, a lot of businesses have included one-click checkout on their websites. Customers must only submit their payment information once for this method, after which they may utilize the one-click option to make purchases without having to do so again.
Conclusion
Without a doubt, mobile commerce is a phenomenon that will not go away. Mobile shopping will probably become less of a choice and more of a must for eCommerce businesses as smartphones become more integral to how we connect, get information, and now purchase online. However, it represents just a small portion of the market. Keep in mind that sustaining an effective omnichannel approach necessitates that your mobile website or app seamlessly integrates into other channels rather than functioning alone.
Related blogs
Learn something new today