Narrowing the Gender Gap to Move Forward for Future Success
Gender inequality remains a significant problem in the tech industry, which in turn has serious implications for global economies.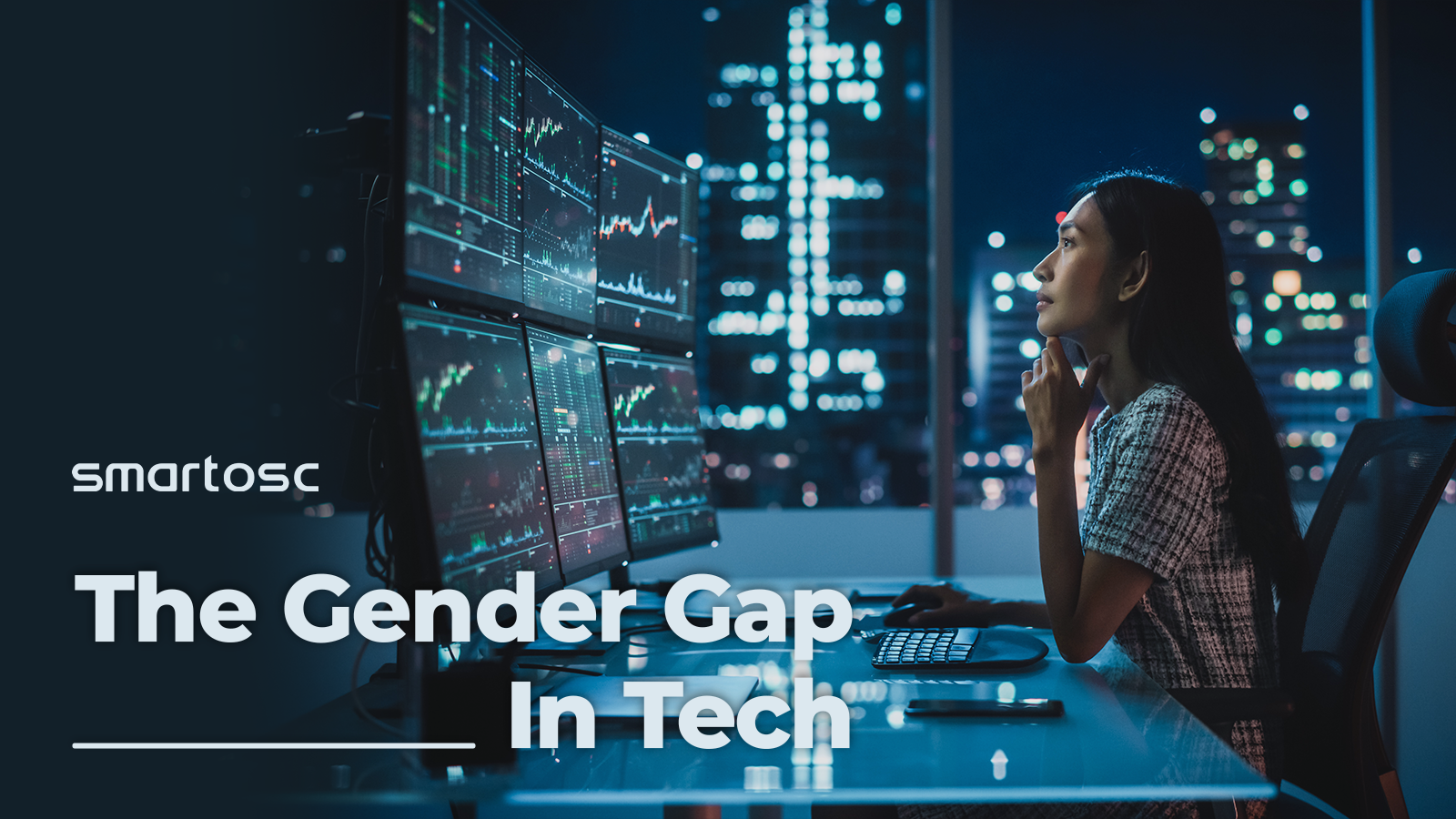 Southeast Asia has been seen as a force leading the way for change by steadily narrowing the gender gap when compared to worldwide figures, according to BCG. However, there are still ongoing issues for Asian women in tech, who are more likely to experience discrimination at work, as reported by NBC News. The most prominent cases of discrimination are related to accents or being relegated to administrative roles.
This discrimination echoes louder now amidst a wave of global tech layoffs. For example, studies by EightFold AI show that women in tech are 65% more likely to be laid off than men, bringing about a rippling effect of loss on the hard-won diversity and inclusion efforts of companies across the SEA region. 
To address these challenges, it is imperative that SEA businesses and HR professionals implement more effective strategies not only to promote and build on gender diversity efforts in tech, but to also improve business performance in general. An interesting  study from BCG indicates that having 30% or more female leaders in tech companies results in a 15% upswing in profitability. In addition to this, gender diversity in leadership roles allows for a wider range of viewpoints and voices to be heard, which leads to increased collaborative creativity, thinking and problem-solving. 
From a business growth perspective, companies that ignore women's voices risk alienating half of their customer base.
Understanding the root causes of gender disparity
Representation Gap
Can you immediately name a famous female working in technology? Because only 22% of the students who were surveyed in this PwC study could, whereas two-thirds were able to name a famous man within the same industry. This surprising result proves that there is a significant lack of female representation in the tech industry, in turn leading to lower levels of women entering the workforce. 
When we look at the possible root causes for the gender disparity in Southeast Asia's tech industry, we find ourselves facing many of the characteristics that form what is known as a wicked problem. A problem that has many interdependent factors, making it seem impossible to solve. Factors such as cultural and traditional beliefs, unconscious and conscious bias, structural and educational barriers, and organisational culture come out time and time again. 
Speaking about women entering the STEM industry on the latest episode of Commerce Talk with SmartOSC, Akanksha Rastogi, Head of Data and Insights at Foodpanda Thailand said, "I think one of the primary reasons why we see a low percentage of women in STEM fields is simply because we have an unconscious bias, even as educated folks. We sort of tend to have these biases when we are even raising our own kids, right? While being well-meaning, you know, we still sort of give that impression to kids that boys are like cars and girls like dolls and boys are very good at science and girls are great at art. This is a message that we sort of reinforce in our homes, in our social gatherings, through our toy industry, even at times in schools and universities."
Hear more about Akanksha's thoughts on the gender gap in tech in our CommerceTalk podcast.
The SEA region is considered to have a higher track record of hiring women than the rest of the world but there is still much room for improvement to reach proportionate representation. 
According to BCG, Thailand leads the way with 42% of the tech workforce female, with Singapore close behind at 41% but still lacking in upper management and director tech roles. In more specialized emerging tech areas such as AI, the World Economic Forum found that women in Singapore make up about 28% of professionals in this area. 
Retention Gap
There is a specific term to describe this issue, which is "leaky pipeline". It's defined as the progressive reduction in women's participation at the different stages (especially inventors) of career progression in STEM. According to CIO, only 38% of women who majored in computer science work in the field compared to 53% of men. Even though women make up more than 50% of university graduates in Southeast Asia, their representation drops off with rising seniority at companies (BCG)
Pay Gap
According to a report from Australian Academy of Science, income is among the most prominent factors affecting APAC women's likelihood of staying in STEM. Adding to this, DICE also found out that 38% of women are unsatisfied with their compensation compared to 33% of men. In the latest report of the Ministry of Manpower, women working in Singapore earn 6% less in medium salary compared to men. The study also shows that gender equality is still not being taken seriously in Asian markets yet when 91% of companies in the region do not disclose the gender pay gap at all. 
Pandemic Gap
There is no doubt that the global pandemic has dramatically changed our world, the consequences of this have been even worse for women. According to NWLC, unfortunately in just 2020, 865,000 women left the workforce, compared with 216,000 men. This could be due juggling remote careers and caring for families. 
In the study, "The Impact of COVID-19 on women in the APAC STEM workforce", it was reported that women ranked 5.2 out of 10 for their level of conflict between work and domestic life created by the pandemic, which brought increased levels of anxiety and greater impacts to their mental health. The report also found that the pandemic has deepened pre-existing inequalities in STEM and exacerbated job insecurity, making it much more difficult for women to enter the workforce in APAC. 
Closing the gap
In Southeast Asia and around the globe, there is no doubt that we still have a long way to go when it comes to achieving gender equality. Knowing there is an issue isn't enough. We have incredible women pushing for change in all areas of the tech industry. In order to keep moving forward, more conscious efforts need to be made to not only recruit women into the industry but also by giving them the tools they need to stay, by doing so we can help to build a more inclusive and innovative industry for future generations and future success.
"If there was ever a solution to this problem, it would be for corporations to create new programs that address workplace culture and diversity. These kinds of programs would provide support and resources to women throughout their careers as well as business management training. Once corporations implement these strategies, the tech industry should see a rise in female employees and more diverse leadership teams. This will benefit not only the tech industry, but also women across all professional sectors", Chien Le, Vice Division Manager at SmartOSC.
BCG's findings suggest that for women to break through the glass ceiling in the technology industry, it's necessary to raise exposure through education from the early stage. Furthermore, the gender diversity strategy should be emphasized at all stages of the employment path, from increasing more career opportunities, highlighting visible role models to encouraging women to reach their full potential in the industry. 
The good news is that things may change faster in the coming years when more companies have focused on embracing the women's value in the tech workforce, to close the gap as much as possible. With these ongoing strong efforts, the best is yet to come.