Navigating the DTC Shift: Considering a Hybrid Approach to Selling in SEA? Read This First
Brands often stick with the vendor or first-party model (1P), due to its alignment with current systems and processes. Already accustomed to wholesale distribution via multi-brand retailers or brick-and-mortar stores, most manufacturers and brands are already perfectly set up for the 1P model. Embarking on a 3P model would require both high-level diplomacy with current 1P partners and entirely new processes. 
It's a steep learning curve, with uncertain rewards – so why change?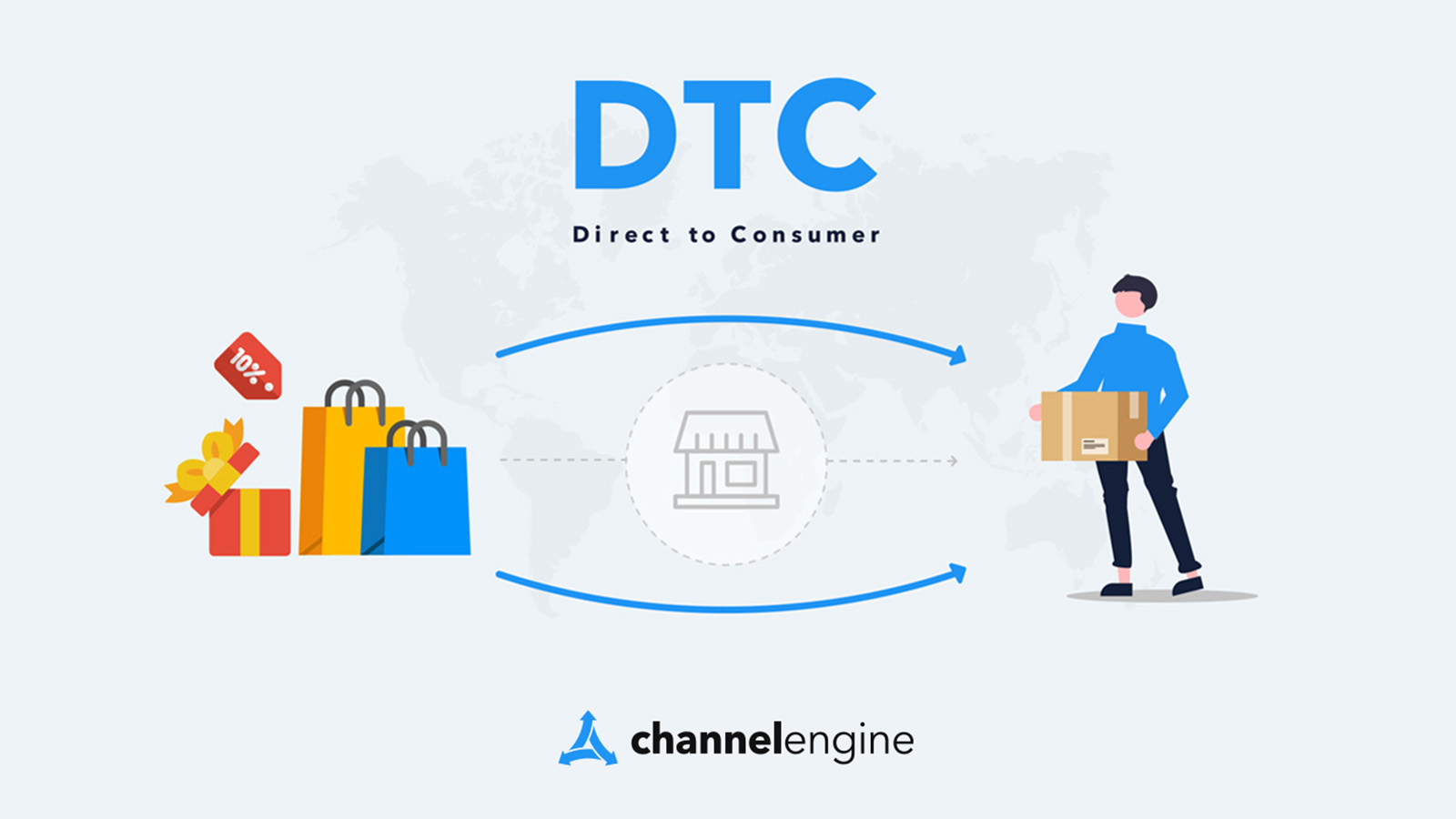 The eCommerce landscape is always evolving; many brands are starting to feel they're missing a huge opportunity by not selling directly to the consumer via a seller, or third-party (3P) model.
Direct-to-Consumer initiatives have proven to be an effective way to develop a closer relationship with the customer and capture better margins. Many brands are now considering a 3P model that enables D2C sales, while unlocking the possibility of hybrid fulfillment and an omnichannel strategy too.
Of course, depending on your brand and market position, you might not want to change a thing. However, if D2C is on the horizon for your brand, the time to prepare is now. 
Some marketplaces are putting pressure on brands to shift away from 1P towards a 3P model. It's better to start making this change now in a controlled way, on your own terms.
An overview of 1P vs 3P vs hybrid marketplace selling models
There are 3 main selling models commonly used by brands and manufacturers to distribute products via marketplaces. 
1P or first-party, aka the 'vendor model': The relationship between the brand and marketplace is similar to the traditional wholesaler-retailer relationship. The vendor (marketplace) selects which products they sell, and purchases them directly at a negotiated wholesale price. The marketplace manages product listings, pricing, assortment, stock control, fulfillment/delivery, returns, and customer service. The marketplace has direct contact with the consumer, and related customer data.
3P or third-party, aka the 'seller model': The marketplace acts as a venue for third-party sellers. The brand is the seller, meaning they must manage all facets of selling themselves. With a direct relationship to the consumer, the brand can accrue significant customer data and knowledge.
Hybrid (1P + 3P) model: In this model, the brand allocates certain SKUs to a 1P model, while selling others directly to the consumer via their own 3P operations. Both the marketplace and brand have a relationship with their respective customers, although these may represent subtly different market segments.
Why is now the time to change?
The shift from vendor (1P) to seller (3P) models has been happening for some time: the number of brands selling with hybrid models increased 20.4% from 2019 to 2020, while the number of brands only selling via 1P models decreased by 24% in the same period.
Looking at more recent figures, it's clear this is a long term trend. 3P sales on Amazon will grow by 12.9% in 2024, while 1P sales will lag behind at 8.9% on average – and this trend looks to continue until the end of the decade.
Brands need to formulate a long-term strategy now, to ensure they can adopt the right model for their product range and market position. D2C initiatives are providing strong tailwinds for brands considering a 3P strategy. Brands that make the switch sooner gain more time to grow sales (at a higher rate), perfect their processes and systems, as well as establishing a strong foothold before their competitors do.
Of course, before switching from the 1P model, brands need to consider their current legal obligations regarding existing vendor contracts. It's common for vendor agreements to prohibit direct competition by selling as retailers while under a 1P contract, so be sure to discuss this with your vendor manager before making any firm commitments.
Upsides of 3P and hybrid selling
Switching to a 3P model can enable greater profitability, as certain SKUs may contribute more total profit when sold at a higher volume and lower price under 3P, compared to inflexible prices set under the vendor model.
1P can also be costly, as the vendor takes on all roles and charges for it. By becoming the seller themselves, brands gain more control over costs and margins. With 3P selling, brands control their pricing, assortment, and inventory management. 
With 3P, brands also have direct contact with the customer (D2C) and a chance to build a better relationship with them. By selling directly to the consumer, brands can also diversify and try selling seasonal products (which might not appeal to vendor managers, who want to minimize stock risk), as well as launching new products or trying out new concepts.
With the 1P model, items can automatically win the 'Buy Box'. While you may no longer automatically win the buy box as a 3P merchant, you gain more predictable selling fees and don't have to renegotiate your contract every time you want to sell more stock. And you can still win the Buy Box with automated repricing tools.
Some brands may find they don't need to make a hard pivot; hybrid selling can pave the way with a smooth on-ramp towards a long-term shift towards D2C and omnichannel selling with 3P models. Over half the brands selling on Amazon use a hybrid model like this, combining 1P and 3P sales.
Downsides of 3P and hybrid selling
It can be hard for brands to transition from a 'wholesaler' distribution model to the heavier service burden and logistics requirements of 3P and D2C sales. Shipping stock by the pallet is just a very different way of doing business.
Moving to hybrid or 3P sales means adding a new layer of complexity to your logistics solutions, as well as stock and inventory management – especially in SEA's diverse markets with different levels of infrastructure. Ensuring you can get stock to local delivery nodes, and thereafter to a last-mile delivery provider is key to providing a good customer experience.
Payment is also a factor to consider, as sellers need to be able to accept a higher volume of individual payments. While certain SEA markets have high internet penetration and many options for online payment, others have a strong preference for cash payments.
And of course, customer service must be provided at a high level. Without achieving consistently good customer ratings, sellers can struggle to win trust or get any visibility on marketplaces.
Launching D2C and 3P selling in SEA
All founding members of AFTA are within the tariff-free trade zone, which makes cross-border sales much easier for brands already established in either Singapore, Malaysia, Indonesia, or Thailand. 
SEA benefits from many popular marketplaces, growing online spend, and generally high internet access.
In all 4 countries, Shopee and Lazada are highly popular. Considering the ever-present issue of building trust, becoming an established seller on these marketplaces in each country is a smart first step.
Launching a D2C initiative in SEA? Get it right from the start with a proven strategy
Many global brands are already present in SEA, and this is an advantage. If you're considering a switch to 3P selling and D2C, then Singapore or Malaysia are good places to launch.
Singapore, in particular, has a wealth of fulfillment and logistics providers, a very digital society, and a 100% urban population of more than 5 million people. The eCommerce market in Singapore will grow to $10 billion USD by 2026, supported by a high internet and smartphone penetration rate and a mature logistics infrastructure.
Every brand is different, and your unique eCommerce strategy will need to play to your strengths. Want to learn more about going D2C? Get in touch with your local contact at SmartOSC to find out how we can work together and set you up for success. 
About the Author
This is a guest post from Emiel Tindemans. Emiel is ChannelEngine's Director of Partnerships in APAC. He opened the Singapore branch and built ChannelEngine's partner network in the region. Emiel works with leading brands to help them become successful on global marketplaces. He brings over 8 years of experience in digital, eCommerce, and business development. He is also Chairman of the Tech community of the Dutch Chamber of Commerce Digital Community in Singapore, where he's lived since early 2018.