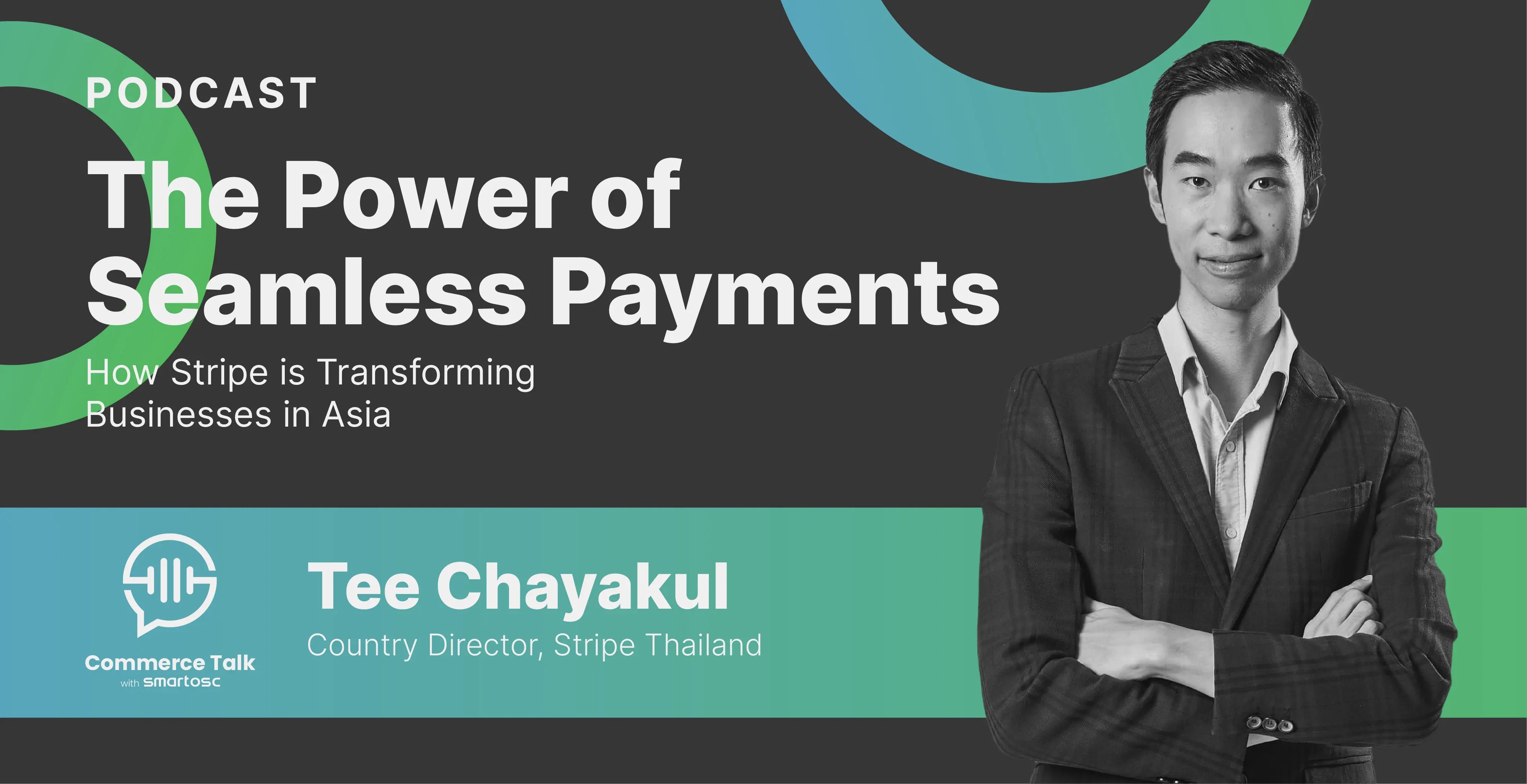 July, 2023
Earning your Stripes with Customers: The Power of Seamless Payments with Tee Chayakul
We have all experienced a dreaded checkout payment horror story.
You go through all of the hassle, put in your card details, your card gets rejected and you have to do it all over again!
As businesses of all sizes and backgrounds navigate through increasingly complex payment demands, there's a danger of neglecting the very foundations that allow for sustainable growth.
In this episode, Commerce Talk host Aziza O'Beirne sits down with Tee Chayakul, a visionary leader who led the team responsible for launching Stripe in Thailand just last November.
During this conversation, Tee emphasizes the importance of providing customers with seamless payment journeys. Highlighting the significance of businesses prioritizing their basic payment processing to address the unmet needs of customers while giving an insight into emerging trends that are coming down the tracks that businesses should pay close attention to, such as cross-border payments and shifts towards subscription payment models. 
We learn how Stripe supports startups and gain insights into effective frameworks for running a family business. In addition to all of this, for book lovers; Tee shares his two most recommended books for those seeking inspiration as leaders.
Discover more podcast episodes
Stay one step ahead