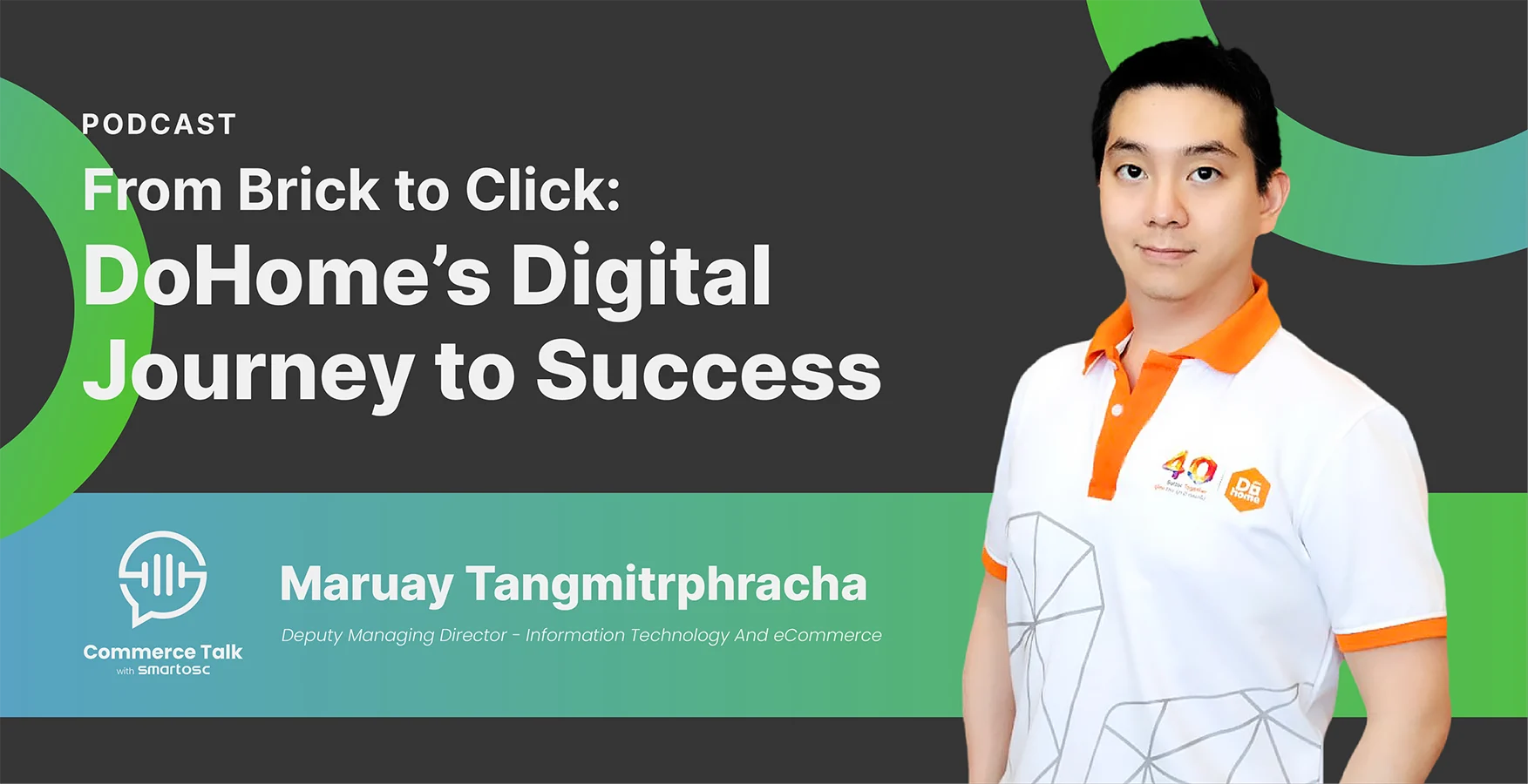 August, 2023
From Brick to Click: DoHome's Digital Success Journey
What does it take for a family business to thrive in the span of 40 years, especially in today's landscape? 
At the heart of everything for DoHome, it is customers and their needs. In short, they go wherever their customers need them to be. As DoHome, Thailand's industry-leading retail and wholesale business celebrates an incredible 40 years of serving their customers needs, we tap into the mind of Mr. Maruay Tangmitrphracha, Deputy Managing Director – Information Technology and eCommerce. 
Amidst the COVID-19 pandemic, while others were struggling with supply chain disruption, the lack of employees, and increased competition among retailers, DoHome's profit climbed 253% to 1.14 billion baht in 2021.
In this short and very special episode of Commerce Talk, we hear all about their digital transformation journey and the keys to their long continued success. 
Discover more podcast episodes
Stay one step ahead