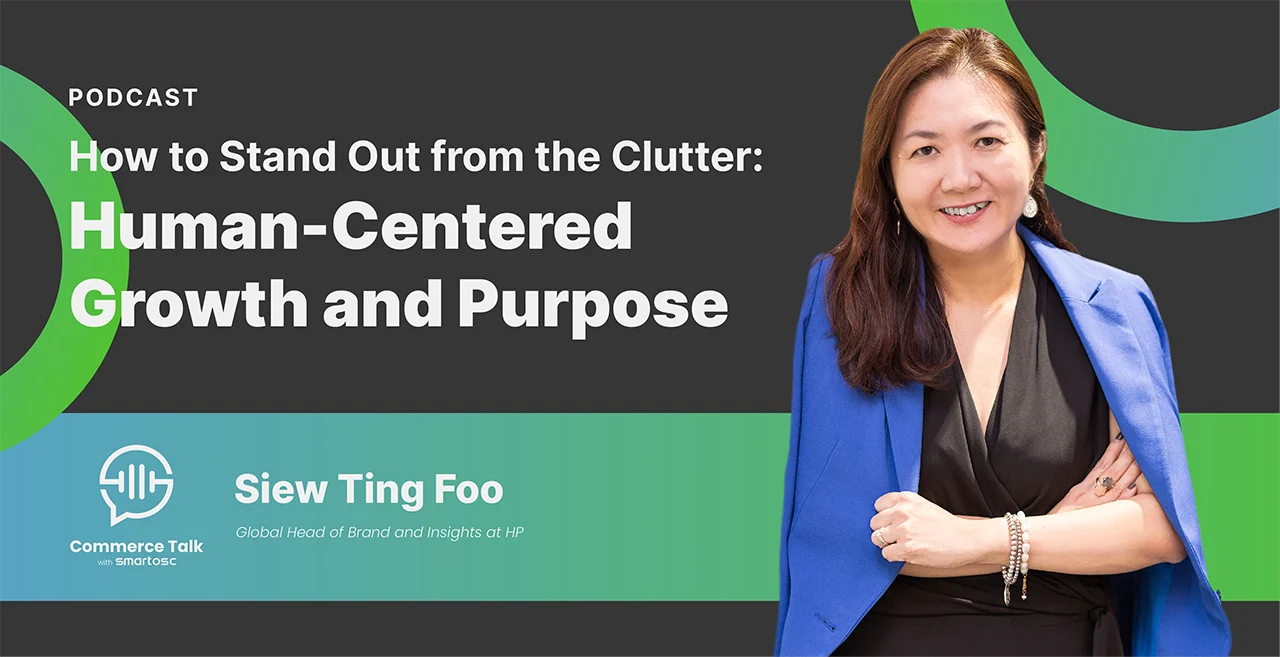 October, 2023
How to Stand Out from the Clutter: Human-Centered Growth and Purpose
How do you define brand purpose and what does it mean for your customers?
It has been scientifically proven that brands with purpose are closer to their customers. Today, while the eCommerce space continues to grow and become more cluttered that sentiment may be lost. So, how can brands stand out from the crowd? In this episode, we speak to Siew Ting Foo, the Global Head of Brand and Insights at HP, to understand the importance of purpose and how to define it for your brand.
Siew Ting has been 5 times recognized as Asia's Top 50 Most Influential and Purposeful CMOs and is globally recognized for her incredible work and contributions spanning over 25 years.
With extensive experience in multinational marketing and business transformation, she has worked with some of the biggest brands in the world such as Unilever, Mars, and Diageo just to name a few.
She is a leader who is anchored in purpose and helps businesses to make a meaningful impact on people's lives and communities. She is a natural innovator, change-maker, and value creator.
In addition to sharing the story behind her famous world-first activation with the Johnnie Walker brand and her work to date – she shares insights on how to navigate being a global brand with a local soul, she shares what she thinks are emerging trends for the industry alongside speaking about the importance of consistency, courage, and creativity while also telling us how to get closer to customers with limited tools and resources… and so much more!
Discover more podcast episodes
Stay one step ahead