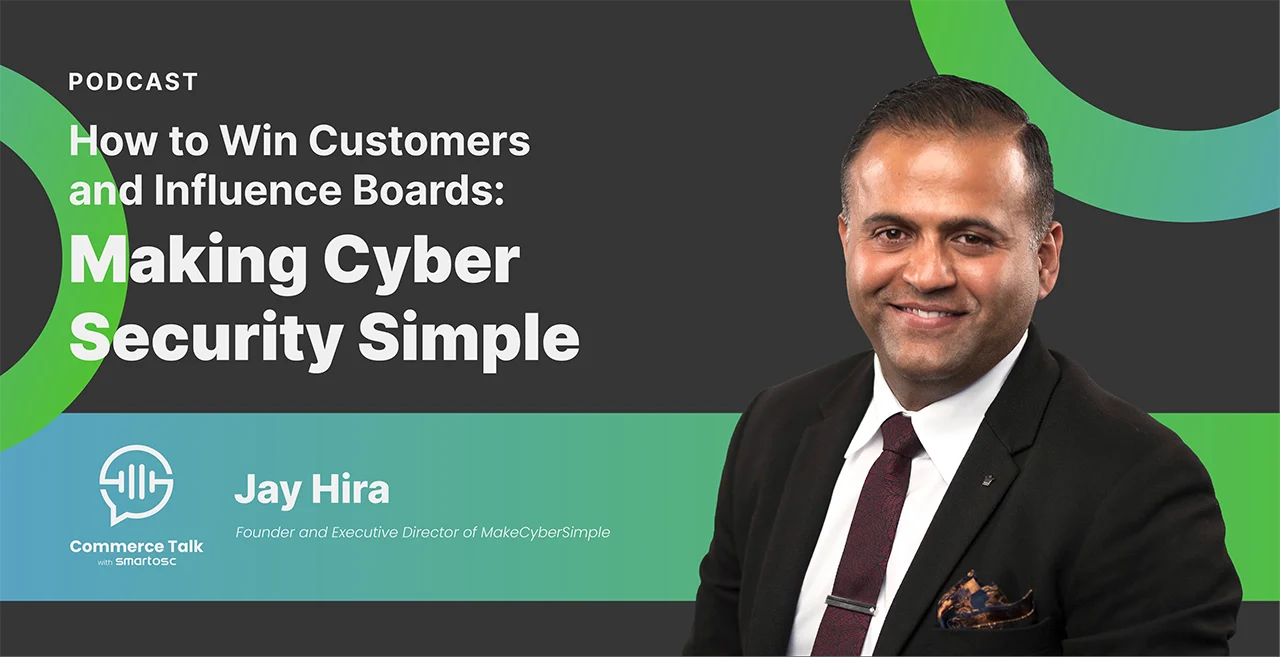 September, 2023
How to Win Customers and Influence Boards: Making Cyber Security Simple 
"Breach prevention is no longer enough. Today, cyber-attacks have become a matter of when and not if"
Our latest guest, Jay Hira, has spent the last 17 years working with global giants such as IBM, KPMG, Salesforce, EY, and many more and has helped them get close to customers, grow by protecting their data, and enhance their cyber resilience.
He is now the Founder and Executive Director of MakeCyberSimple. A non-profit that aims to support small and medium businesses in their efforts to get the basics right when it comes to cyber hygiene Both online shopping and navigating the world of cyber demand finding the right balance between risks and rewards.
Together, we weave tales of hilarious online shopping mishaps with discussions on Zero Trust adoption and its impact on today's businesses.
As peak season fast approaches, one thing is very clear – cyber security is not an area to cut corners. So, how prepared are you?
Discover more podcast episodes
Stay one step ahead