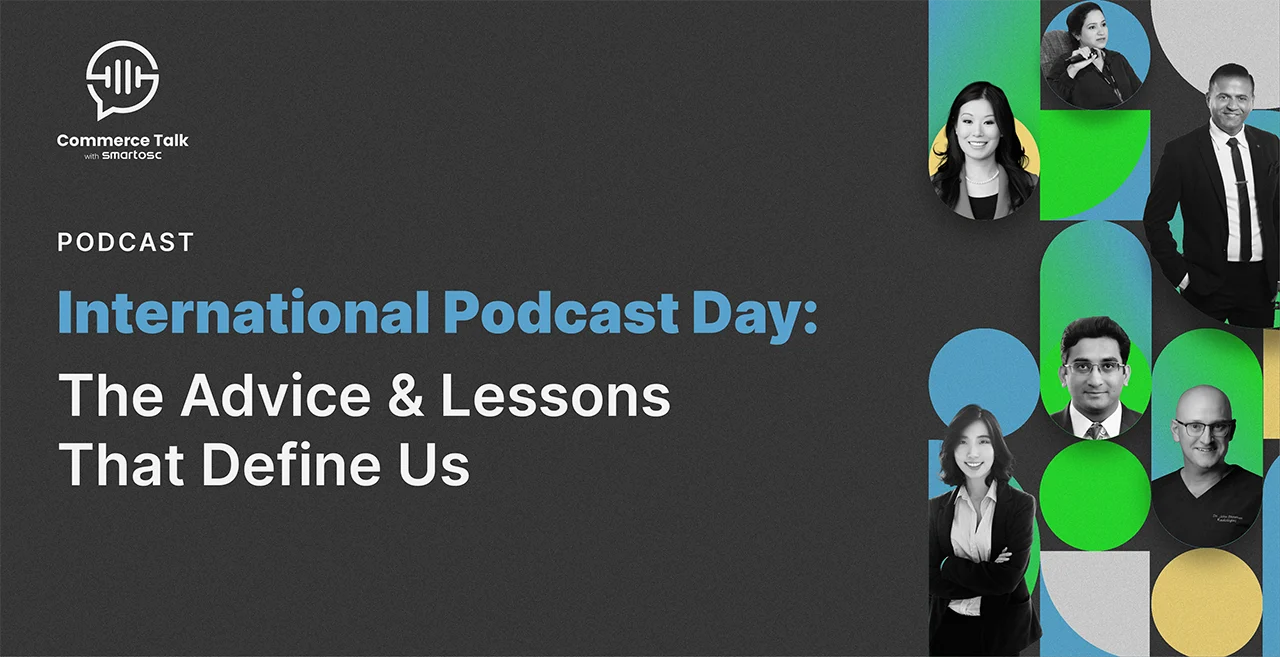 September, 2023
What's the best piece of advice you've ever received?
To celebrate #InternationalPodcastDay we're delving into invaluable advice that some of our incredible guests have shared on Commerce Talk.
From the most impactful advice they've received in their careers, to the words of wisdom they would give to their younger selves right through to the advice they would share with today's leaders. This episode will inspire, motivate, and move you.
Join us as we step inside the minds of entrepreneurs, AI specialists, data scientists, doctors, cybersecurity experts, change-makers, and innovators.
Discover more podcast episodes
Stay one step ahead