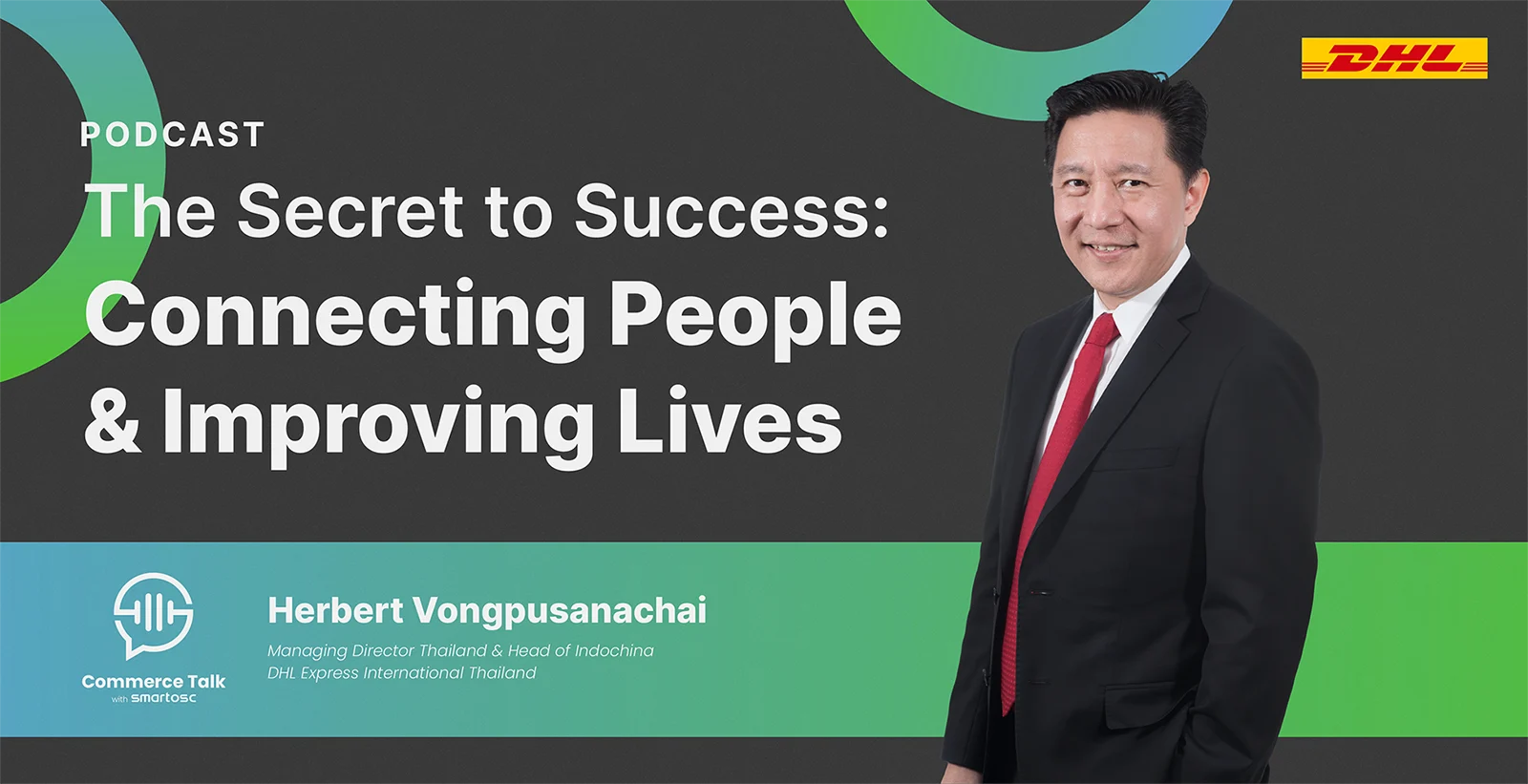 October, 2023
The Secret to Success: Connecting People & Improving Live with DHL's Herbert Vongpusanachai
What's the driving force that gets you out of bed every morning? For the 600,000+ people working at DHL, it is all about Connecting People and Improving Lives.
This powerful purpose has helped to shape their success in serving over 220 countries and territories allowing for them to deliver over 1.6 billion parcels each year!
In this episode of Commerce Talk, we are honored to speak to Herbert Vongpusanachai,  the Managing Director of DHL Express International Thailand and Head of Indochina, to hear more about how this purpose comes to life to drive the success of DHL Express. 
Prior to joining DHL in 2003, Herbert's journey began at Microsoft Thailand where he was Head of Sales, Partners, and Marketing. He helped launch many products such as Microsoft Windows and Office. Describing himself as a "computer guy" it is the diverse experience that has shaped his remarkable journey. Today, you'll find him managing the overall operations and strategic growth of DHL Express in the region!

Drawing from over two decades of leadership and logistics expertise, Herbert will guide us through the profound impact of DHL's commitment to improving lives and how it resonates across their global operations. 
We also delve into:
The importance of technology and innovation for productivity 

Future trends and their impact on global trading 

The opportunities for small businesses going global with cross-border selling

Sustainable logistics and the plans for DHL Express to be net zero by 2050

How to get closer to customers by getting away from your desk

How to build a team for success

What makes a good leader in today's world
And so much more!
Discover more podcast episodes
Stay one step ahead