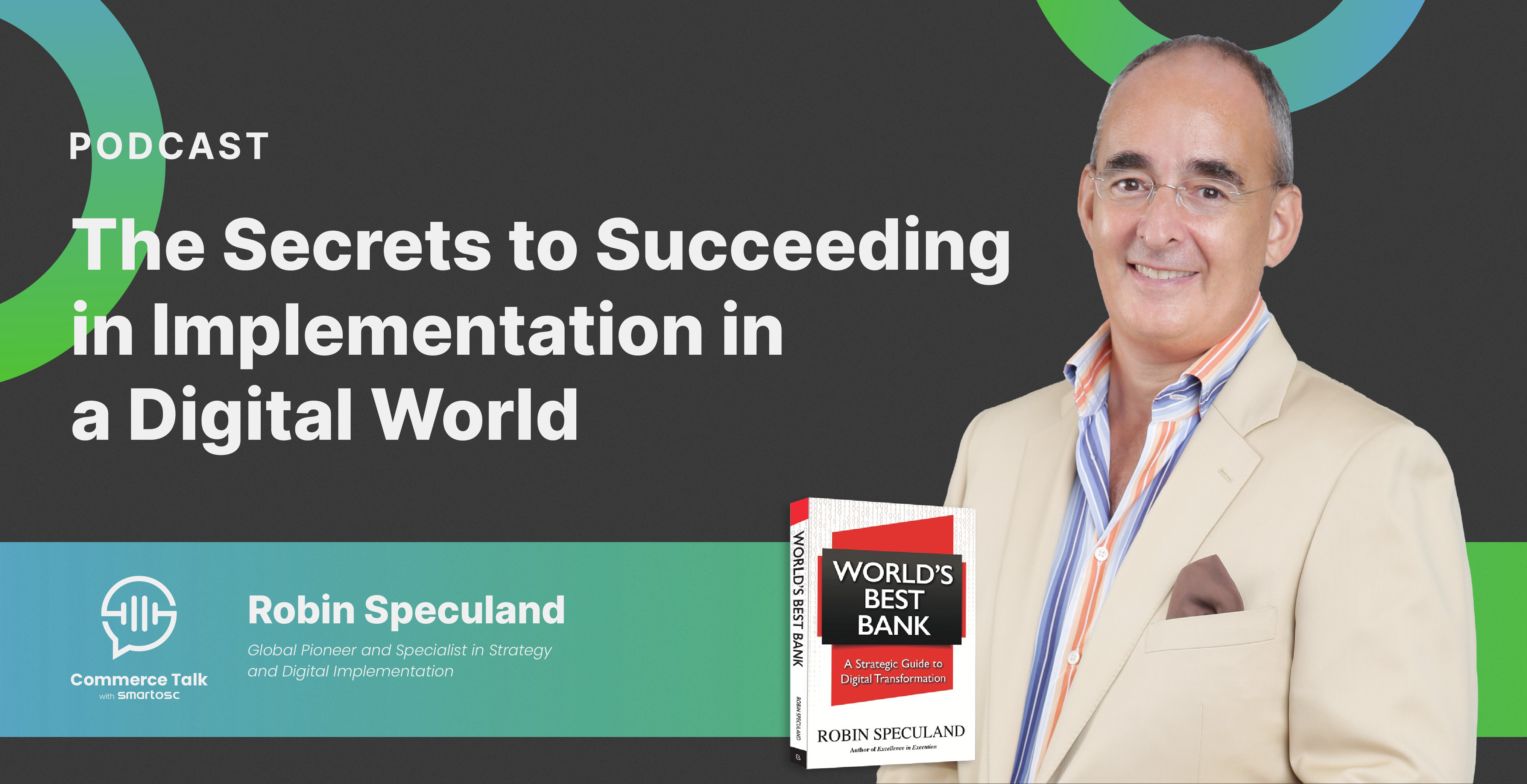 November, 2023
The Secrets to Succeeding in Implementation in a Digital World
Have you ever wondered why so many great strategies never get implemented? Or why a staggering 67% of implementations fail?
In this episode of Commerce Talk, we sit down with Robin Speculand, one of the world's most sought-after and respected experts in the realm of strategy implementation.
Robin, the former VP of Citibank Singapore, has worked with some of the globe's top-performing organizations to help reshape how they think, act, and approach, implementing their strategies, using his ground-breaking frameworks, tools, and techniques.
As a prolific writer in this field, we'll be delving into his Amazon number-one and international bestseller, 'World's Best Bank, a Strategic Guide to Digital Transformation,' now available in Vietnamese. The book showcases the remarkable journey of DBS Bank Singapore, named by Harvard as one of the top 10 digital transformations of all time.
So what was the secret behind their success?
Beyond uncovering why DBS Bank Singapore succeeded where many stumbled, we'll also explore:
How leaders are taught to craft strategies but not necessarily implement them
The Implementation Compass, a framework for success
The importance of discipline and action
Robin's insights on why having a 'digital strategy' might be a warning sign for businesses
And so much more!
Discover more podcast episodes
Stay one step ahead