Staying Ahead: A Guide for Overcoming the Key 3 Challenges Facing eCommerce in Q1 2023
2023 is set to be a year full of challenges as the eCommerce industry experiences rapid growth and transformation. By understanding and gaining insights from these emerging trends in eCommerce, retailers can proactively navigate the road ahead and succeed in 2023.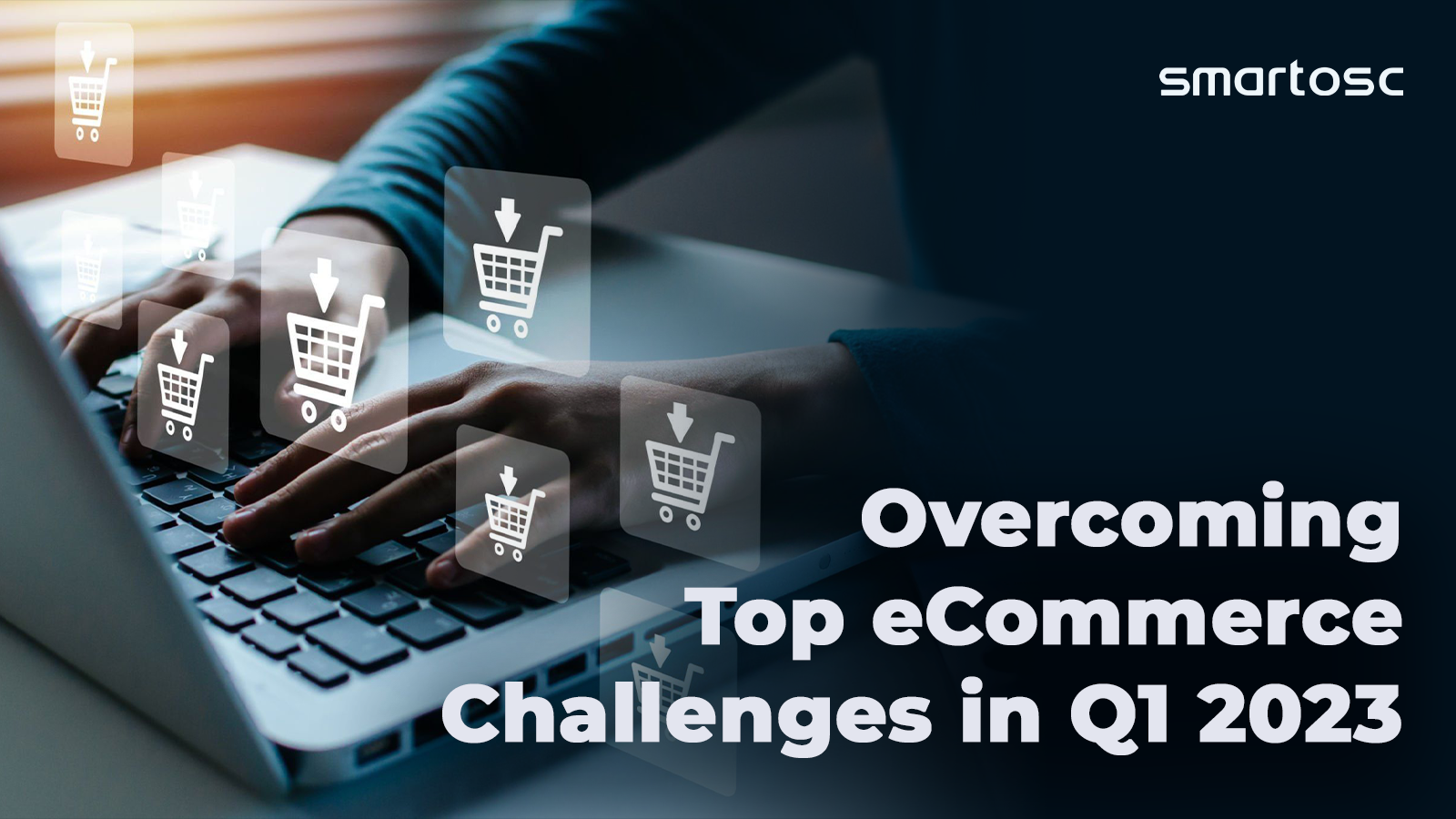 Meeting Growing Customer Expectations
With the advent of new technological advancements, eCommerce store owners must  keep up with an increasingly demanding customer base. In addition to high quality products, customers now demand faster, easier and more personalized shopping experiences. According to PwC, 73% of customers say that experience is the most important factor when it comes to making a purchasing decision, and they are willing to pay more for it. In fact, a bad experience can drive customers away much faster than you think.
To keep up with these expectations, retailers must take a human-centered approach and  conduct extensive market research to better observe and understand what their customers actually want. This involves evaluating their expectations at the very first touch points to get them to cross the conversion finish line. By working with customers to obtain valuable insights, retailers can update and integrate the necessary solutions to the business, such as those that  satisfy speed, convenience, knowledgeable help, and friendliness. When customer expectations are met, businesses gain greater opportunities to win customers' buying decisions. 
Protecting Against Data Security Threats 
Security breaches pose a major threat to eCommerce businesses, as they involve sensitive customer data which is extremely valuable to hackers and cyber criminals. According to Cybersource's study, 3.1% of global eCommerce revenue is lost due to payment fraud in 2023. This number may appear low, but in fact, it translates to a potential loss  exceeding $48 billion globally which is a staggering amount. 
To protect against fraud, eCommerce businesses first need to have a robust infrastructure in place that will have the ability to handle large amounts of data securely. This involves effectively implementing IT security components such as applications, tools, and networks. To ensure a safe and secure experience, it is essential that businesses test and back up data regularly by installing security plug-ins right onto their eCommerce websites. Lastly, it's crucial to work with reliable payment service providers that offer security measures like data encryption and onsite penetration testing to minimize the chances of fraudulent charges. 
Keeping Up with Rising Cross-border Trade
Cross-border trade is another significant challenge facing eCommerce businesses in 2023, as many countries are introducing new trading regulations to safeguard their own economies. According to JuniperResearch, the value of cross-border eCommerce is expected to surpass $2.1 trillion in 2023, making it essential for businesses worldwide to adapt quickly to remain competitive.Adding to the growth of cross-border eCommerce is a list of challenges such as currencies, language barriers, and complications with cross-border delivery. 
To improve cross-border trading, it's necessary for businesses to stay up to date on the rules and regulations of the country they are operating in. For an undisrupted conversion rate, businesses should implement a multilingual website on a localized level for each country, not only translate it. If eCommerce stores operate internationally, it's crucial to set up local warehouses around the world, not only to simplify shipping but also to lower costs effectively. 
Conclusion
In order to respond to these ongoing challenges, it is necessary to follow market trends on an ongoing basis and treat challenges as an opportunity and a factor that allows for standing out from the competition. Solving these key eCommerce challenges now can be beneficial for you, your employees, and the buyers you seek.