DoHome, Thailand's industry-leading retail and wholesale business celebrates an incredible 40 years of business success this year. Which had us thinking, what does it take for a family business to thrive and continue to grow in today's landscape?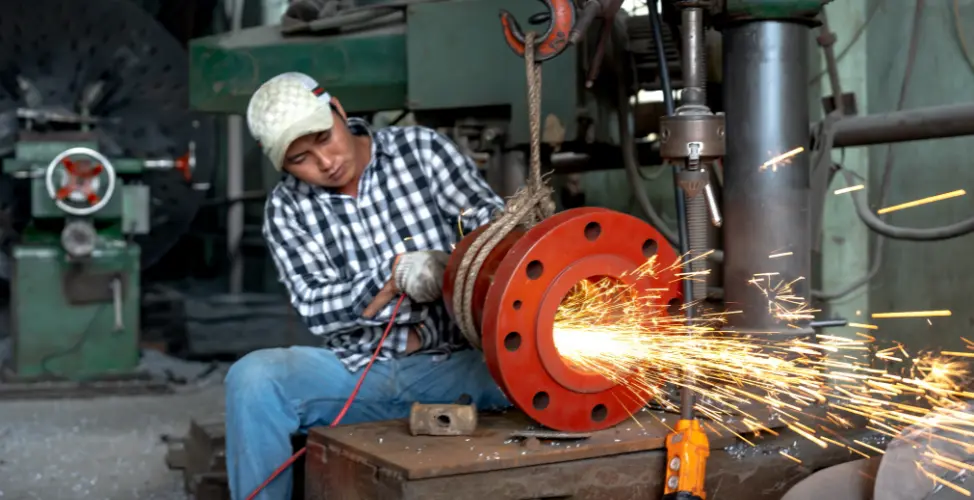 At the heart of everything, it is their customers. Their strategy is simple, they go wherever their customer segments need them to be. It was this mindset that led this family business down the path of its own digital transformation. The payoff? Amidst the pandemic, while others were struggling with supply chain disruption, lack of employees, and increased competition among retailers, DoHome's profit climbed 253% to 1.14 billion baht in 2021. 
In this episode, Commerce Talk, we speak to DoHome's esteemed Deputy Managing Director of Information Technology and eCommerce at DoHome, Mr. Maruay Tangmitrphrach, to find out what their keys to success are and how they keep customer-centricity at their core.
Aziza (Host): I'm wondering if we can start by going back in time a little bit and if we look at what the competitive landscape was like for DoHome when you first came to the market in 1983? 
Maruay Tangmitrphraca: So, DoHome is a retail and wholesale business. We sell construction materials and home improvements as well as decorations. But about forty years ago, the company was founded by my parents. They started with construction materials mostly, and they had a very good relationship with suppliers. So they were able to get quite a low price for steels and because they are very down to earth and they know a lot of people, they got this started quickly. The business started to roll and become bigger as the years went by. About twenty years ago, we started the process of opening our second store in another country, and then we started opening stores every few years. Just last year, we had 5 new stores open, and this year we already have a total of 21 big stores as well as a few smaller stores. The newest channel that we have opened recently is the online channel. 
Aziza: What a journey! Wow, and it sounds wonderful because it started with a small community coming together and supporting each other, and now look at where it has gone. I know that you mentioned that you are a family business. So I'd like to ask you, what are the opportunities and the challenges that come with operating a family business, and how does that impact innovation? Does it make it easier or does it make it harder to innovate?
Maruay Tangmitrphraca: Okay, so I think every company, especially the family business, has different obstacles that they face. But what we have found is that no, it is not a challenge but rather a blessing because we call ourselves "a family professional business". That means we are a family, which means we are quick in making decisions, and we also operate professionally. That means we focus on making sure that the processes and the business that we run every day are sustainable in the long term. And so I think based on these two factors, we sort of combine them and then look at where we would like to invest and grow further, this is seen especially in our  IT system. That's where SmartOSC comes in. We invested in an IT system to help support that sustainable operation as well as to grow and step into new journeys that the customers are looking for today. 
Aziza: What is the most important thing for DoHome? 
Maruay Tangmitrphraca: The most important thing for DoHome is our customers. We are both a retail and wholesale store. That also means that we have a wide variety of customer segments that we look after. We have big project owners or builders.  They want us to have a wide source and product assignment,  they want us to have enough inventory to support them when they need us, and they want us to have quick service. They want to place an order today and get it by the afternoon because, with the projects they are running, they do not want any delays. So another customer segment that we also look after is what we call the contractors. These contractors are, you know, the everyday employees who work as technicians. We also provide a different product range to support them. Whether it's home improvement products like hardware or power tools. We have our agriculture products to help them do their work as efficiently as possible. So these are the contractors. We also have another group called the end-users, or rather the homeowners. They also want to design their own house. They want to have a role to design and then to develop and make a home their own. So it's like their own proud little project. So we support that. We have a wide variety of product ranges to support them. We have a wide variety of services to support each and every customer segment, and we also make sure that we support anything that they need to help them achieve their goals. I think this is the core value that we want to embrace and continue to do forward. 
Aziza: It's like you are a partner for your customers, right? Over the last few years, you've built this close relationship with the people that you are working with and working for as well. With that, how did you and your family feel after reaching 40 years of business? 
Maruay Tangmitrphraca: It's a challenge, but it's also quite interesting along the way. I think it's interesting to look at and compare where we started, from the first generation with my parents to the second generation, which is where we need to make things even faster than what they have done. I think it's quite a challenge but it makes things interesting. 
Aziza: What led DoHome to embrace digital transformation?
Maruay Tangmitrphraca: I think the main thing that led to us going through the digital transformation is the change of customer journey. I think that's the most important thing. So everyone says that you know, the customer journey has changed, the fashion industry has changed. Well, construction materials and home products are quite similar in that sense where customers don't just look at offline channels anymore, but they want to search products online. The eyeballs have changed. It's going from the offline to the online, and we needed to catch up to those new customers and stay competitive in the whole market. 
Aziza: Has this digital transformation changed your business in any way? 
Maruay Tangmitrphraca: Has it changed? I would say that's a difficult question. I think fundamentally, no. It hasn't changed, but there are quite a lot of things that we need to take into account when we build online channels because we come from offline and a lot of internal processes are based on offline. So we need to incorporate the process, especially from the offline to the online. The easiest case is everyone knows about the product information. Offline doesn't care about the product information, online does, and so we have to change the way the products are procured to make sure that the product information is there when we bring these products online.  I think these are the little details that we have to look at to make digital transformation projects work. 
Aziza: What does the future hold for Dohome's vision and strategy? Will we see more physical or digital footprints emerge? 
Maruay Tangmitrphraca: Throughout the 40 years that we have been operating, we focus on the word "complete." What does it mean to be "complete" for Do Home? We have four "completes". One is the "complete" assortment. We have a wide variety of product assignments to support all the different customer segments that I mentioned earlier. We have "complete" customer segments. We have from very small homeowners to very big project owners or real estate owners. We have "complete" of the different product grades that we have from a lower tier to the higher tier to support anything that our customers need. And finally, we have a "complete" service. We don't just sell products. We also look after the after-sale service as well as different home services to support the customers like installation of aircon or installation of kitchen appliances, even kitchen or interior design or landscape. We have all sorts of services to support our customers, and I think this is the thing that we intend to continue moving forward. We're going to have new services coming every year or every month. We're going to have different customer product installments that will change for our customers for whatever they need in the future. Ultimately, we're going to have different channels to support the customers, whether they want to focus on offline or they want to go online or even online to offline or vice versa. 
Aziza: Do you have any advice for those entry players who want to start with their eCommerce journey?
Maruay Tangmitrphraca: In relation to eCommerce, if you think about it, it's just another business unit or business channel that you want to enter, right? So you definitely need one side here that focuses on the business, be that the marketing team, sales team, customer service team, products team, as well as the fulfillment or warehouse team to support all the operations of the online channel. But another part that a lot of people forget is IT because if you want to change the way the customer interacts with you from having the customers interact with your employees, it is now about the customers self-servicing. So the core system, the IT, is the main core system that everyone has to look into to make sure that the customer journey is smooth so that they will continue to purchase through the online channel with you. If you think about the IT strategy itself, it's really about finding the right partner to support your business and make it grow stronger.
If you liked this, why not hit the play button 
Related blogs
Learn something new today