Top 11 Insights into APAC CDPs for 2021
Customer Data Platform software is growing strong, with this segment seeing revenue reach $1.3 billion in 2020, up 30% from 2019. The CDP industry in Asia Pacific (APAC), especially, is set to be the fastest growing market, projected to be worth $793.8 million by 2023. However, there are caveats to this growth, with certain types of CDPs growing faster than others and customer data privacy being a hurdle for platforms to overcome.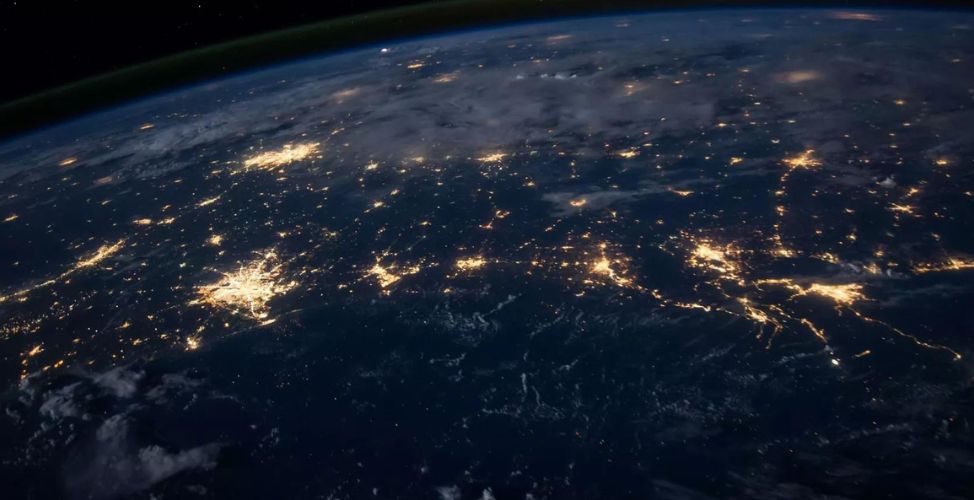 Using in-depth analysis from the CDP Institute's "Customer Data Platform Industry Update" report and the "Customer Data Platform Market – Global Forecast To 2023" from MarketsandMarkets, we've highlighted the main trends, market drivers, threats and investment opportunities for CDPs in the APAC region. These are the top 11 CDP trends for 2021 and beyond:
1. Low Investment, Bright Future
Funding programs for CDPs in Japan, Vietnam, Australia and the rest of APAC were minimal in 2020, making up just 5% of the global total. Far and away the biggest region for CDP investment is the Americas, with 81% of the total funding.
Despite this, the APAC region is seeing medium to fast growth, with the number of CDP vendors tripling between 2018 and 2019 thanks to the rapid development of the region's IT infrastructure. It will see the highest Compound annual growth rate (CAGR) of any region in the world by 2023, at 31.5%, while North America will be last with just 27.2%.
For those looking for what CDPs to invest in and where, this should be a clear indicator that now is the optimal time to get in on the ground floor on CDPs in APAC, before the market shares explode in the next 2-3 years.
2. Omnichannel Is Driving CDP Adoption
The other big buzzword in eCommerce at the moment, Omnichannel, is forcing retailers to rethink how they relate to customers, and how to make the customer journey smooth and enjoyable across all channels and touchpoints. CDPs are positioning themselves as the ultimate marketing and sales tools to provide a 360° customer view.
Growing demand for marketers and CMOs to deliver better results for each marketing dollar spent is leading businesses to adopt CDPS as the best customer data unification solution for eCommerce, rather than MDM, DMP or CRM. This is because CDPs are the most powerful tool for tracking customers, analysing customer behavior and automatically selecting actionable data.
3. Campaign CDPs and Delivery CDPs Most Popular
Of the 4 different types of Customer Data Platforms identified by the Customer Data Platform Institute, the two fastest growing are Campaign CDPs and Delivery CDPs, holding 29% of the market share each in 2020. Analytics CDPs and Data CDPs are growing at a slower rate.
Campaigns- and Delivery-based CDPs are the most technologically advanced kinds of CDP, capable of providing not only segmented data for each customer and analysis of them, but also suggest and/or implement personalized marketing activities for each customer or target audience. Their rapid growth reflects the need APAC businesses have for increased Omnichannel capabilities as soon as possible, with the region's online shopping sector representing 64.3% of all global eCommerce spending.
4. Employment Rises in CDP Companies
Over at least the last 3 years, the APAC region has consistently had the highest number of employees working in companies that specialize in Delivery CDPs, the most sophisticated kind. As of 2020, over half (52%) of CDP employees worked in dedicated Delivery CDP enterprises, while 31% worked with Campaign CDPs.
The fact that CDP funding in APAC has until now remained stable, while total employment almost doubled between July and December 2019, seems to speak to the popularity of Asia as a cost-effective place for companies to be based and still grow thanks to reduced labor costs.
5. APAC Boasts Homegrown 'Specialist' CDPs
One of the strengths of the APAC region when it comes to CDP performance is the proliferation of specialist platforms that focus on certain industry verticals or more advanced, specific functions. This is because the majority of CDP companies in the region originated within the last 7 years in response to particular market needs, like Antsomi's CDP 365, for example. In contrast, CDP companies in the Americas originated long ago and have roots in older, more broadly spread, technologies like tag management and have adapted into CDPs over time.
Nonetheless, this specialist list of customer data platforms native to APAC has the flexibility to cater equally to large conglomerates in Asia and Australia, domestic enterprises, and smaller digital native startups.
6. Cloud-based CDPs Beat On-premises
The latest reports show that CDP services delivered via the cloud, rather than on-premises, are by far the most popular delivery mode. In APAC, this delivery mode is forecast to have the highest CAGR of any region in the world between 2018 and 2023, at 32%. This will be a jump from a market size of $53.6 million in 2018 to a projected $215.1 million by 2023.
"CDP solutions deployed on cloud are flexible, scalable, and easily accessible for enterprises on a pay-per-use model…. Cloud-based customer data platform solutions are significantly gaining traction, due to their cost-effective benefits and global availability."

-Customer Data Platform Market – Global Forecast To 2023
According to MarketandMarket's research, cloud CDPs are better than those relying on in-house IT infrastructure because they provide:
improved and enhanced security
lower setup costs
easier accessibility
faster deployment
high scalability
better customization
more storage space
ease of maintenance
automatic upgrade of course materials
automatic licensing done by vendors
7. Lack of Information Is a Barrier to CDP Business Growth
While the data present a clear case for investment in the fast-growing CDP sector in Asia Pacific right now, there are challenges for regional CDPs to overcome before APAC can become a trusted location for data platforms.
There is widespread confusion about the purpose of CDPs, and enterprises have difficulty telling the difference between the various types of CDP solutions, each with different protocols and pricing plans. Businesses that could benefit from using a CDP report being unable to differentiate between options based on data maturity, organizational silos, varying ROIs, and what level of ongoing project support the CDP vendor will provide.
For this reason, it's vital for tech companies and large, customer-centric enterprises in Asia to have a trusted source of information about CDPs.
For a detailed explanation of how a CDP could benefit your organization, talk to an expert today.
8. CDP Data Privacy Concerns
Personal data protection, especially, is a concern in the region. Since there is no GDPR-style encompassing regional law as there is in Europe, prospective clients for CDP protects are unsure of how CDPs can protect and manage their customers' personal data.
It's true that almost all countries in APAC are developing privacy regulations unilaterally, especially in the Banking, Financial Services and Insurance (BFSI) sector, but there is nothing enshrined in law to ensure region-wide uniformity of data protection.
APAC companies need to understand how CDPs protect customer data by using a central storage silo and a User Interface to control timestamps, opt-ins and opt-outs for each customer and datapoint. Until then, in-house CDPs may be preferred for security while the more powerful cloud solutions may unfortunately be limited in their development.
9. CDP Business Opportunities 2021
From the ashes of COVID-19 may unintentionally rise opportunities for CDP growth. Because of the increased shift to digital necessitated by lockdowns and quarantines in 2020, retailers and other businesses also have a greater need for data analytics and customer segmentation tools.
Online-to-Offline (O2O) data tracking is gaining importance, since 86% of Southeast Asian buyers conduct at least some product research online before buying according to a 2020 Facebook for Business report, and Customer Data Platforms are uniquely able to fill this gap.
10. Ecommerce and Retail Get Largest Market Size
Retail and eCommerce are the vertical with the largest market size of CDP use in the world, and this is set to continue right up to 2023. It will also be the industry that sees the largest growth going forward, increasing in market size from $45.9 million in 2018 to $205.3 million in 2023.
The second-largest industry in which CDPs are used, and the fastest growing behind eCommerce, will be BFSI with a CAGR of 33.9%.
11. Traditional Digital Transformation vs. CDP Early Adoption
Finally, despite the incredible potential of CDPs, they have had a slow uptake by businesses up to now. Conservative brands still prefer more established technological innovations like digital transformation and eCommerce site building because they have a faster project build time, are more cost-effective, and offer a quicker turnaround on investment.
Those on the cutting edge of revolutionizing their customer experience models, though, clearly see CDPs as the next big thing in personalized marketing and data resource management. While they are in the minority, early adopters of CDPs who can assume the costs are the ones poised to benefit most from the expansion of Customer Data Platforms in the next few years.
Find out how SmartOSC can supply CDP services to improve your Omnichannel strategy, whatever your industry.