Understanding the Rise of Social Commerce in 2023
"Swipe up to purchase" or "store link in bio" now become extremely popular and can be found everywhere on social media platforms. TikTok's data shows that 50% of TikTok users have bought something after watching TikTok LIVE.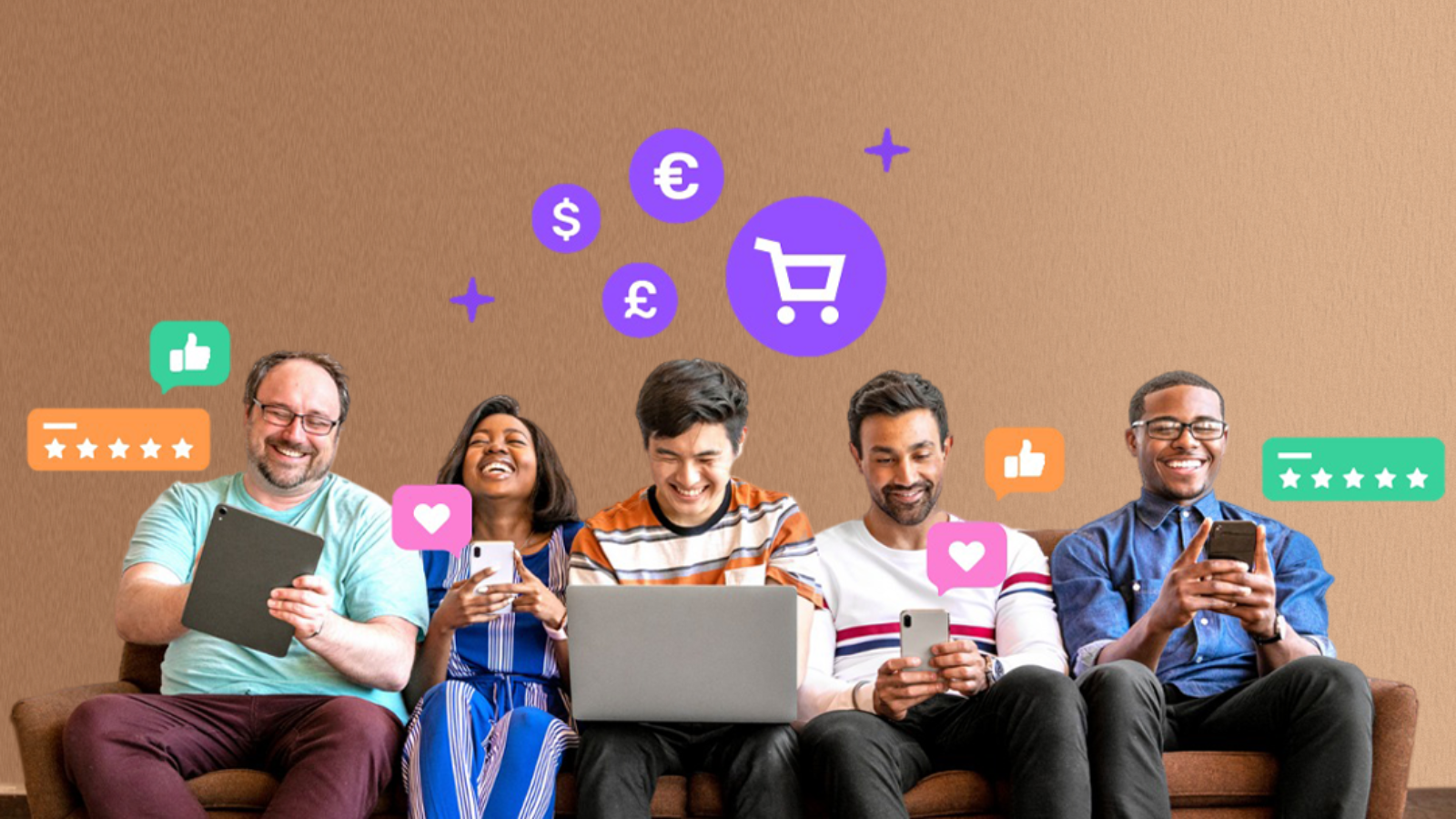 The ongoing growth of shopping on social platforms
According to McKinsey, social commerce is now a dynamic world where consumers explore products and complete transactions through social media and content creation platforms, all in an app.
Deloitte Global predicts that the market for social commerce will surpass US$1 trillion globally in 2023. With an expected 5 billion social media users worldwide in 2023, the social commerce market is growing faster than traditional eCommerce, and it shows no signs of slowing down. According to the most recent report, especially in the Asia Pacific region, the social commerce industry is expected to grow by 14.7% on an annual basis to reach US$489,327.6 million in 2023.
As a powerful mixture of eCommerce and community, social commerce comes in many forms. It could be an influencer sharing a favorite item on social media with a link to a shopable ad for seamless one-click purchase. Or it could also be a community group chat discussing using a particular product. Any social media platform is suitable for social commerce from Instagram, Facebook, TikTok, Whatsapp or Youtube, etc. (BCG)
According to PRNewswire, millennials and Gen Z-ers are dominating the social commerce market as the two generations encompass the first digital natives. In 2022, over 50% of millennials and Gen Z-ers listed social media channels above traditional eCommerce platforms for discovering international brands, and consumers within this demographic are forecast to account for 62% of global social commerce spending by 2025.
The winning players
The most lucrative success story in the APAC market is from the retail giant Alibaba's livestream app Taobao. Even during a hard time of Covid-19, the app experienced exponential growth generating USD$7.5bn (~£6.2bn) in transactions in a single day from housebound consumers.
Another key player in this social commerce race is Nike – the most followed brand on social media (290 million followers). Being a true brand leader, Nike is going a step beyond with an ecosystem of its own apps (Nike Shopping, Nike SNKRS, and Nike Training Club), which has contributed to 18% of Nike's annual revenue growth in its digital business.
Being one of the leading consumer electronic brands, Samsung Electronics also launched a remarkable social commerce campaign in Southeast Asia called Model Homes. They ran a pilot three-month program in Indonesia, Thailand, and Singapore. Under the social commerce program, consumers can shop for products through Samsung's Singapore Instagram store. The campaign was largely targeted toward millennials and Gen Z consumers, who are increasingly shopping through social channels across the Asia Pacific.
How should businesses prepare?
According to BCG, businesses should view a social commerce effort as a new approach to their existing eCommerce programs such as increasing the effectiveness by directly addressing how their products meet customers' needs. As a launching point, brands and retailers must focus on upgrading their core eCommerce capabilities.
Accenture predicts that social commerce will grow three times faster than traditional eCommerce on a compound annual basis. As a result, all players need to put "people" at the heart of their strategies and embrace this rich ecosystem with new partnerships and business models.
However, opportunities always come with challenges, brands will need to be cautious about jumping on the next bandwagon. When approaching social commerce, consumers want to be engaged by the content provided. As such, brands that adopt live-streaming sales should be prepared to invest in high production and entertainment value. Since consumers may have a higher tendency to buy on impulse, sellers might also experience a higher return rate which creates an added complexity in managing the logistics of returned goods.
Conclusion
More than just a new shopping experience, social commerce is now a paradigm shift in how consumers interact with brands thanks to the rising adoption of digital services, including payments and shopping. Since everyone stands to gain from social commerce, the implications cut across every consumer category, across products and services, and will impact every platform, brand, and retailer.
Related blogs
Learn something new today