What You Need to Know About TikTok and eCommerce
You can run, but you can't hide from TikTok.
If you're reading this you're probably too old to shoot videos of yourself twerking in your bedroom, but that doesn't mean you can ignore the world's fastest-growing social media platform. With 689 million monthly active users, more than 1 billion views per day, and huge popularity among young people (almost a third of US users are aged 10-19) the short-form video-sharing app is a bonafide social networking force.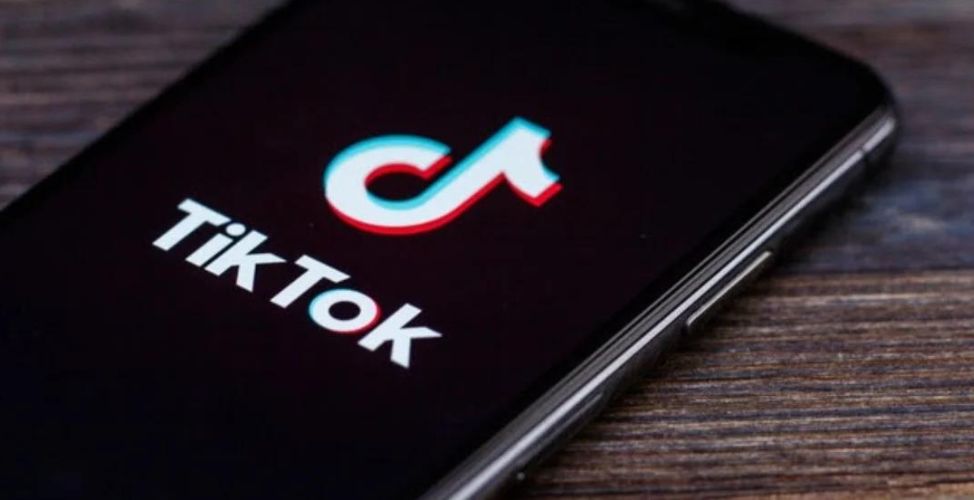 However as has long been problematic for social media platforms, monetizing all those users and views hasn't been straightforward for TikTok. Readers of a certain vintage will remember the app's predecessor Vine, which fizzled out due to the app's failure to monetize the large user base and the lack of opportunity for Vine creators to cash in on their fame on-app.
TikTok's solution is eCommerce. Testing of in-app sales in Europe began in May though the platform began experimenting with social commerce links in videos almost two years ago. Suffice it to say there's huge potential for social commerce on TikTok, particularly with the channel's popularity among younger demographics.
But what exactly does the future hold for eCommerce on TikTok?
Deals with Shopify and Publicis
TikTok's most significant venture into the world of eCommerce is certainly its partnership with Shopfiy. The two tech giants first teamed up in October last year and a recent announcement expanded the partnership by opening up "TikTok For Business" accounts, allowing the addition of a shopping tab to TikTok profiles and the capability to sync product catalogs.
Merchants will also be able to use links to tag products in their TikTok videos, meaning one click will bring TikTok users to the merchant's storefront, the kind of seamless shopping experience dreams are made of. One key difference between shopping on TikTok compared to say Facebook and Instagram is the checkout process will be handled on Shopify
Kylie Jenner will be rolling out the shopping feature to her 34.9 million followers, while Harley Finkelstein, President of Shopify, said the eCommerce company was "powering the creator" economy in a statement about the deal. TikTok is clearly betting Shopify is the vehicle to ensure its most popular creators can make money on the app and don't have to go off-app, like Vine creators did.
It's not just celebrities set to cash in though, as a less-heralded deal indicates. TikTok also recently announced a partnership with Publicis Groupe. This agreement will give brands the chance to test products and features on TikTok, as well as support from TikTok on best practices, a potentially lucrative opportunity given the virality of the platform.
"As we've seen time and time again, the TikTok community has an incomparable ability to make products go viral – and sell out – almost instantaneously," said Khartoon Weiss, Head of Global Agency and Accounts, TikTok.
This twin approach indicates TikTok sees eCommerce as a chance to kill several birds with one stone, like keeping creators on the platform, making TikTok a viable sales channel for brands, and increasing TikTok's own revenue.
TikTok and Fashion
One eCommerce sector TikTok has already made waves in is fashion. The impact on sales of having your product featured in a viral TikTok challenge can be huge, and some have even credited TikTok challenges with saving ailing fashion retailer Gap. The fashion example provides a solid playbook for how eCommerce can work on TikTok, even after in-app shopping is rolled out further, and also perhaps what won't work.
For a start, it should be stated that it's very difficult to orchestrate a challenge or campaign that sends your product viral. Authenticity is, in some regards at least, the hallmark of TikTok and as it relies on user-generated content, actual users will have to want to share your products. Indeed the TikTok algorithm is less driven by people users follow than it is by their interests, so even buying clout with an influencer won't necessarily do the trick.
The good news is that fashion brands have been able to capitalize on trending events (think popular TV shows, sporting events) via product placement. Having popular creators feature their products in TikTok videos greatly increases exposure without sacrificing authenticity. This is something non-fashion eCommerce stores could copy.
Finally, live-streaming of fashion events has helped put luxury brands in front of viewers who wouldn't normally access such brands. While not every company or segment has a ready-baked event to stream like a catwalk show, this bodes well for TikTok's desire to incorporate live-streamed shopping onto the platform.
Crystal Ball Gazing
While we don't have a crystal ball to look into to prognosticate the future of eCommerce on TikTok, we do have the next best thing. Douyin is the Chinese version of TikTok (made by the same company, ByteDance) and it is much more established in the eCommerce space. Taking a look at Douyin gives us some clues as to how TikTok sees eCommerce evolving on its global platform.
Last year Douyin "hosted about $26 billion worth of sales of makeup, clothing and other goods", which is "roughly equivalent to the GDP of Iceland", according to Bloomberg. As mentioned above the Shopify trial has the purchase process on TikTok handled off the app, but Douyin has added more and more features that make it seem like an eCommerce store, rather than a store's partner. For example, customer support is available on-app and built-in payment options are also available, which could be featured TikTok is looking to bring in down the road.
Livestream shopping has also taken off in a big way on Douyin, and sales on Singles' Day last year hit $2.8 billion largely driven by live shopping. Interestingly, around this time last year, Douyin started only allowing links from its native eCommerce store in live streams, with third parties effectively banned from streams. This suggests the goal for ByteDance could be to build a closed-loop eCommerce platform on TikTok as well.
Here to Stay, for Now
While it's hard to predict the long-term future for social commerce on TikTok (particularly given the US-Sino political tension surrounding the app), it's clear that in the immediate future, there's a lot to be gained from investing in TikTok commerce.
Get in touch with us here to find out how we can help grow your business with eCommerce and social commerce.