Why BOPIS is the ultimate solution for retailers this peak season
Yes, it is an obvious fact that customers prefer BOPIS this peak season 2020. And retailers are on the Buy-Online-Pickup-In-Store race with extra pressure to stay on top of their inventory. But why the craze? And how are retailers gaining advantages by overcoming the challenges of Click and Collect?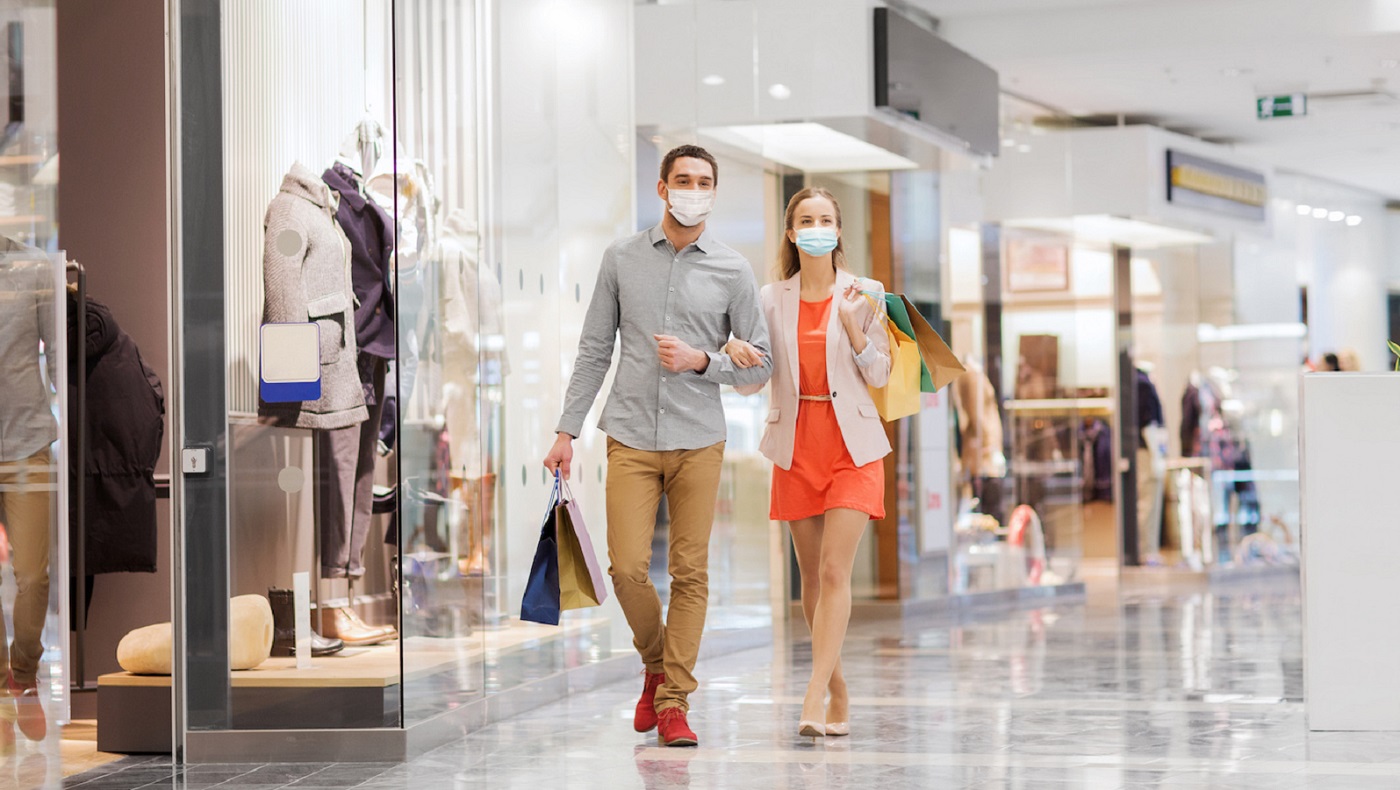 1. Benefits business performance directly in various ways
a. Encourage extra purchases
Customers want and love to shop more with BOPIS. And that is no doubt since 82% of these Click & Collect users asked in a survey by Adobe are likely to shop for additional items at the store. The phenomenon happens thanks to one advantage only brick and mortar can get. These shops have an incredible number of touch points with shoppers, interactions that only happen inside four walls. Moreover, many buyers still consider shopping a sensory experience where they want to touch and see the products they're buying.
Some retailers have taken advantage of these strong points as they implement an Omnichannel app that recognizes shoppers as soon as they arrive at the store. Once they agree to log in, the store accesses the shopping list they finished at home and purchase history from previous orders. As they walk the aisles, smart shelf displays illuminate to show the location of those items, while also highlighting tailored offers, suggesting items, and regular purchases that match the shoppers' preferences and hobbies based on the data synchronized by an Omnichannel website/app.
b. Cost-cutting on last-mile delivery
Amazon has begun providing delivery the same day, and very cheap or free shipping, prompting others to follow suit. But not every eCommerce company can afford to execute what the biggest might do as "The Council of Supply Chain Management Professionals estimates that as much as 28 percent of all transportation costs occur in the last mile". And last-mile deliveries are well-known to be the most time consuming, and expensive part of eCommerce logistics for a retailer. But BOPIS is coming to the rescue and those brick-and-mortar stores often benefit from this approach, since it is easier and cheaper for them to deliver it to their store.
However, there is one crucial problem when last-mile deliveries are no longer in use. BOPIS revenue is assigned to an eCommerce account, not to a store. Therefore, it is no surprise that the pick-up clients have been a low priority for in-store staff. In order to solve such obstacles, store associates should be trained to engage in a positive way with Click and Collect customers and make them feel welcome. They will only do that if they know that the value of BOPIS sale is fully credited to their store and that the sale contributes to their overall and personal targets. The BOPIS training program's intention is to create an atmosphere in which store associates are as concerned about the use of shopping channels by the customer as customers themselves are.
c. Level-up inventory management
COVID-19 almost knocked the retail sector down to the ground. But things are changing as the industry is implementing an agile way of online and offline shopping to get customers back to the store. And innovating inventory management is one of their main focuses when implementing the BOPIS solution. According to NAPCO Research on "BOPIS: Understanding the Growth and Impact of Omnichannel Fulfillment", 93% of retailers are putting significant and moderate focus on inventory accuracy when deploying BOPIS programs. And this is surely even more crucial as demand for goods is due to surge tremendously in the peak season 2020.
And such revolutionary acts mean integrated/Omnichannel inventory solutions managing all inventory through all channels that merchants sell on. It requires an able software/system that empowers automation with in-store and warehouse systems to provide efficient pick, pack and ship functions as well as provide real-time inventory transactions to centralized Merchandising and Customer Order systems. Or even better, retailers can anticipate customer demand by putting Omnichannel data to work, maximize these data values with retail sciences that draw from machine learning, artificial intelligence and decision science disciplines.
2. There are challenges that need to be overcome
Challenges faced by BOPIS retailers are mainly due to inexperience with new retail methods and the abrupt changes in the industry. However, NAPCO research summarizes about ten of the most important obstacles given by operating retailers, which include Speed of having orders ready for in-store pick up, Lack of customer AWARENESS for the program, Increased fraud risk, etc. Now let's dig deep into the three most challenging stumbling blocks for BOPIS implementation.
a. Slow speed of order readiness
According to Forbes, shoppers who were notified within 4 hours were 19% more likely to use the service again, and 15% more likely to recommend the service to others. Meanwhile, there were multiple retailers where the notification time averaged 8 hours or longer. One of the more baffling results of the study from retailwire was that even after customers received notifications that their orders were ready, when the customer showed up at the store only 76% of the orders were ready and at the pickup counter. This is clearly unacceptable for an order where the website said it was available in store for pickup.
Improvements in inventory transparency and accuracy are a clear concern here. Therefore, it is highly recommended that businesses get thorough insights into the customer journey and apply adequate inventory management to improve efficiency. This procedure must include an automated and seamless Point of Sale (POS) that allows sales associates to view inventory levels across the company and carry out predictions or notices aligned with the inventory. Furthermore, it is also vital to synchronize retail stores with shipping logistics as well as proper processes to receive one-off shipments and contact the customer when their item is available for them to come back in-store for pickup.
b. Long pickup queue
BOPIS has helped larger stores maintain their revenue flows during the shutdown. As more stores open, especially large stores located in or near shopping centers, controlling traffic and parking will pose a challenge. Without adequate control, this could cause chaotic queues and further exposure to diseases. And this means that stores will have to rely heavily on queue management, such as scheduling and customer arrival tracking.
However, retailers can create the illusion of little-to-no wait times with good queue management. Designating a clearly defined queue area helps control traffic flow and prevents customers from cutting in front of each other, a prime contributor to "queue rage". Also, since waiting is a psychological battle, retailers should provide plenty of distractions to keep customers occupied. Therefore, instead of asking your customers to physically line up outside stores, many retailers are using virtual queueing systems that allow customers to enter queues remotely. An added reason to try out virtual queues is that they give customers the time to wander around the store while waiting – a great opportunity for them to see extra items they might want to add to their cart.
c. Lack of BOPIS-trained assistants
In the ultra-competitive retail industry, first impressions matter. A poor BOPIS experience severely compromises the chances of a customer coming back to shop with your brand again. The way brands approach, innovate and operate their BOPIS solutions helps them win or lose. Rolling out BOPIS without all of the necessary training, processes and technology systems in place surely impedes the chance of success.
Moreover, this should extend beyond the store to include customer service representatives (CSRs). While new workflow training will be necessary for store associates, who are now being tasked with picking and packing items in stock rooms to check in and check out BOPIS customers on the sales floor, the same is true for CSRs. With the introduction of BOPIS, there's going to be an increase in the number of customer service inquiries about the service. Provide CSRs with the training and information needed to handle these calls.
3. The retail market is thriving with BOPIS
a. Walmart
Unique BOPIS solution: 

Walmart

 has Pickup Towers in around 300 stores. The item arrives at the local store, an associate loads it into the Pickup Tower, which, for Walmart, holds up to 300 small- to medium-sized packages. The customer will receive a notification via Walmart's smartphone app or email. When the customer arrives at the store, they step up to the Pickup Tower and scan the barcode sent to their smartphone. They receive their order in less than a minute.
Phenomenal results: Walmart's Grocery Pickup service, which allows customers to order their groceries online and pick them up in stores, is now available in nearly 3,000 stores. Walmart reported online sales growth of 37%, topping its own internal growth target of 35%. For the fiscal year 2021, the retailer expects that growth to slow, with eCommerce growth clocking in closer to 30%.
b. Nike
Unique BOPIS solution: In the mist of the COVID-19 outbreak, 

Nike

 has successfully implemented their BOPIS strategy which provides customers with a flexible shopping experience. Here's how it works:

Shop at Nike.com as usual, choose your items, and head to checkout.
Click "PICK UP" in the shipping section to see if your items are available to pick up at a nearby Nike store.
If your items are eligible, select your preferred store and confirm your contact information.
The order will be ready, usually within two hours, and they will email you a QR code when it's ready for pickup.
No-contact Curbside Pickup: Call the store when you arrive (you'll receive an email with the store's phone number). A Nike Store employee will talk you through the pickup process, check your ID, and facilitate the pickup.
Store Pickup: Go to the store's pickup desk, provide the code to scan, and take the handoff.

Phenomenal results: Nike's digital and direct sales are up. The company announced its results for its third financial quarter for 2019. Total revenue was up 7% to $9.6 billion, while digital sales were up 36%, making it Nike Digital's first billion-dollar quarter.
Recession-proofing your retail business now requires BOPIS, especially this peak season. Right now it seems impossible to reconsider the current retail world. Unprecedented shifts, however, are expected to happen. Also in the most difficult moments, it's always best to be organized to ensure that the business is ready to go.
What about your business? Ready to get back in the game? Boost your sales this holiday campaign with the Commerce Quickstart package from SmartOSC in just 6 weeks! Contact us now for a swift BOPIS implementation, or take a quick look at how we've helped other businesses succeed.
Related blog
Learn something new today