Elevating UK and EMEA Marketplaces: SmartOSC and Omnyfy Announce New Partnership
Tuesday, 21st Febuary 2023; SmartOSC, a trailblazing innovation-driven eCommerce agency, has today announced its partnership with Omnyfy, a leading multi-vendor marketplace platform.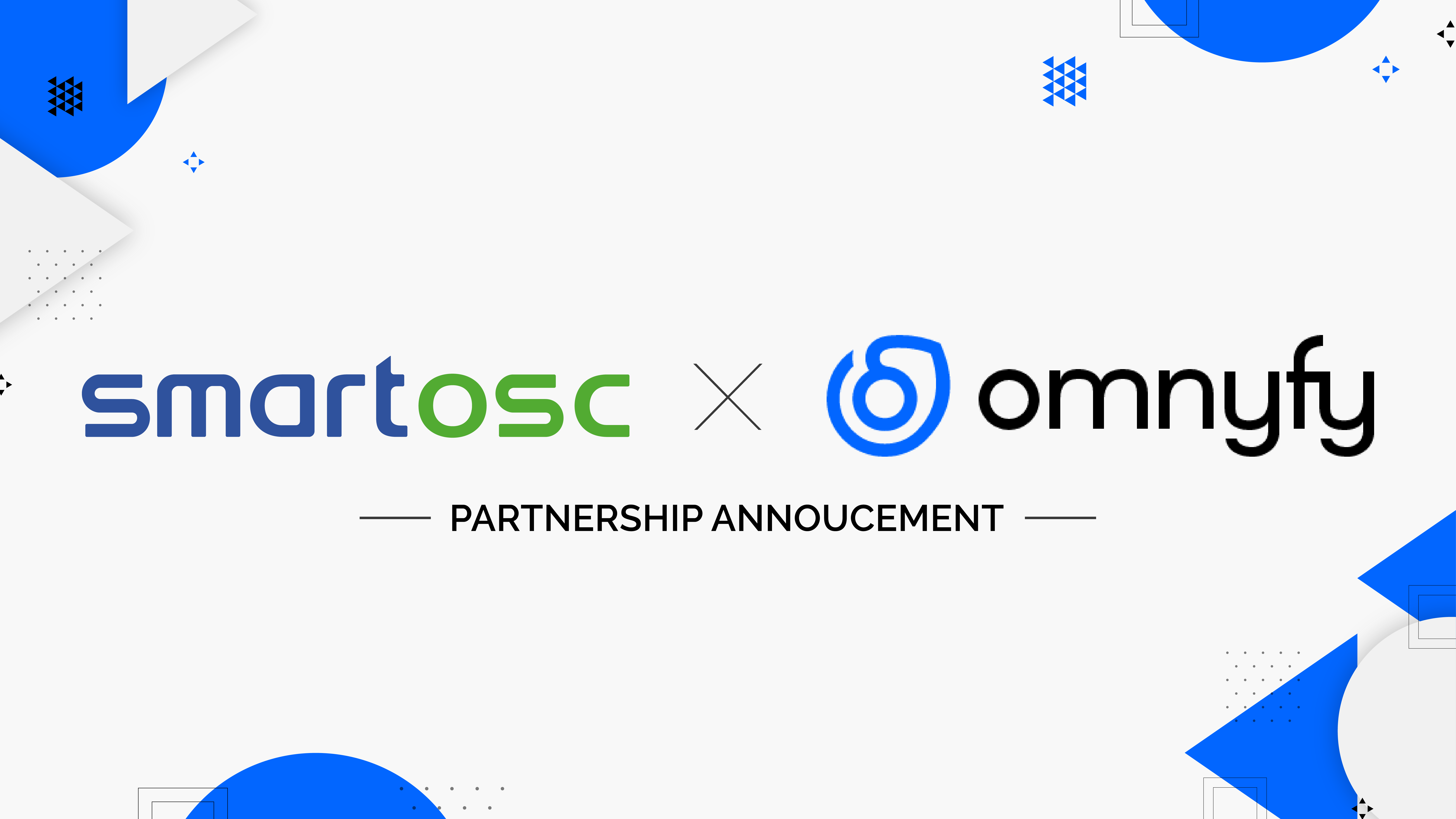 Established in 2006, SmartOSC has been on a mission to help businesses save millions of dollars and countless hours by enabling them to build excellent experiences for customers on their eCommerce websites. With a strong profile of global clients such as ASUS, Ricoh, SmartBox , LG, etc, the agency looks to the future to build for emerging markets by getting to know the nature of their client's business models and analyzing their operations to offer comprehensive and customised eCommerce solutions for long-term growth. 
This mission led them to Omnyfy who are making noise in the industry for their ability to deliver feature-rich marketplace solutions that enables businesses to create any kind of marketplace – from product or service marketplace to B2B, procurement or booking marketplaces. 
Packed with hundreds of features, Omnyfy gives businesses everything they need out of the box, with the ability to extend, customise and integrate the platform with existing enterprise applications or cloud services like CRM's, ERP's, shipping solutions, accounting software and more.
SmartOSC and Omnyfy's partnership leverages their combined expertise and technology to offer clients robust and scalable marketplace solutions, saving businesses time and money while delivering best-in-class services.
Commenting on the partnership, Alexis Susser, General Manager Sales & Marketing at Omnyfy said, "For the most part, retail businesses, B2B distributors and industrial verticals are feeling the impact of supply chain issues as well as stagnating GMV sales from first-party products. This perfect storm results in increased costs associated with fulfillment; which can be detrimental to a business."
"Marketplaces and third-party sellers offer innovative and lucrative business models allowing for businesses to increase their sales value while decreasing their holding cost. Through our partnership with SmartOSC, we combine Omnyfy's class-leading marketplace platform with SmartOSC's implementation expertise, to bring our client's marketplace visions to life. Leveraging SmartOSC's global presence, we are able to better serve our local customers in their own regions and continue to be there to support the launch of their marketplaces." he added.
"This powerful partnership is essential in ensuring that our clients always have access to the best tools in the industry. Especially within a space that is rapidly evolving.  We truly value Omnyfy's ethos and believe their capabilities will be the perfect companion for any business looking to amplify their offerings and continue to stay ahead of the curve." -Tim Street, Commercial Director at SmartOSC UK.
Online marketplace models are expected to grow by 15% annually, according to a recent report from OC&C as consumer expectations for convenience, choice, seamless UX, and fulfillment rise. This partnership is opening the doors for brands to to double down on these standards to keep up with the growing marketplace share.
About Omnyfy
Omnyfy, founded in 2017, is a PaaS Multi-Vendor Marketplace Platform enabling organisations to build, customise and operate highly scalable marketplaces for consumer, business, procurement or service marketplaces. With implementations in 15 countries, Omnyfy counts major global organisations including Danaher Group, WESCO Anixter, Australia Post, Changi Airport, Melbourne Airport, Wippet Inc, Tools.com, HomeMakerCentral as their clients. The solution provides native integration with Adobe Commerce and comes with seller data integration with multiple eCommerce platforms. 
About SmartOSC 
With more than 16 years in operation, SmartOSC is an industry-leading full-service eCommerce agency of 1000+ experts across countries including Vietnam, Australia, Singapore, Japan, Thailand, Indonesia, Korea, the US and the UK. With deep experience across most enterprise platforms and technology stacks, our customers choose us because we can solve complex implementations at scale, as evidenced by 1,000+ successfully launched projects.