Global Tech Business Awards Crowns SmartOSC as eCommerce Company of the Year
Thursday, 11th May 2023: SmartOSC has been announced as the winner of the 'eCommerce Company of the Year' at Global Tech Business Awards 2023.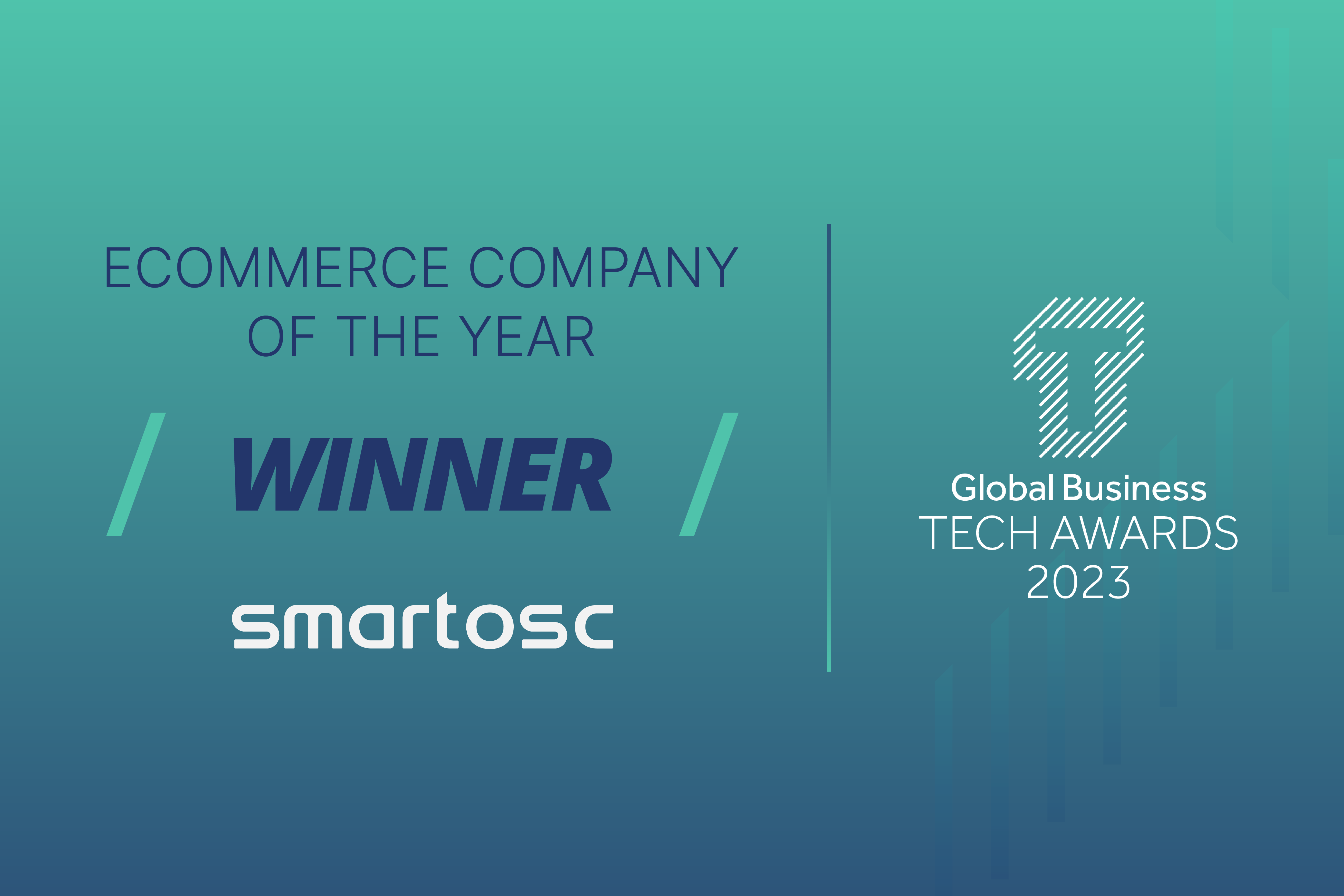 The Global Tech Business Awards aims to recognize and celebrate the outstanding achievements and innovations within the tech industry by showcasing those who stand out from the crowd and leave lasting impressions on the world around them. 
The awards night, which represented a wide range of segments from around the world such as; artificial intelligence, cloud services, fintech, consumer tech, was underpinned with a diverse judging panel of respresentatives from Google, Microsoft, SSE PLC and more. 
Named as 'eCommerce Company of the Year', SmartOSC was recognised for placing themselves at the forefront of technological innovation by pursuing and investing in cutting-edge technologies. Over the past 17 years, SmartOSC has established itself as a trusted partner to over 600 leading brands and retailers. Working with global giants such as LG, ASUS, PayPal and more earning a reputation for delivering exceptional results and driving growth while always putting customers at the heart of everything they create. 
Described as having a "bright future" by the judging panel, SmartOSC was commended for demonstrating "a holistic approach to success, collaboration and thought leadership". 
Commenting on the award, Thai Son, CEO and Co-Founder of SmartOSC said: "Winning the Global Business Tech Awards' "eCommerce Company of The Year" strengthens our position as a pioneer within the global eCommerce community, bringing further recognition to our teams achievements and contributions to the world of technology, while also setting the stage for the continued growth! We're truly honored by this award and we're happy to say that this is only the beginning." 
About SmartOSC:
With 18 years in operation, SmartOSC is an industry-leading full-service eCommerce agency of 1000+ experts across countries including Vietnam, Australia, Singapore, Japan, Thailand, Indonesia, Korea, the US and the UK. With deep experience across most enterprise platforms and technology stacks, our customers choose us because we can solve complex implementations at scale, as evidenced by 1,000+ successfully launched projects.
About Global Tech Business Awards:
The Global Business Tech Awards showcase the best tech from around the world. Categories celebrate tech developments that have tangible benefits to customer experience, management systems, marketing and sales information storage and data tracking across multiple industry verticals and recognise apps, deals and data.
The Awards are judged by leading tech industry experts from around the world and judging is ethical, transparent and fair with all entrants receiving feedback on their submissions.