SmartOSC Achieves Gold Winner for Company of the Year
August 2023 – SmartOSC has been announced as a Gold Winner for Company of the Year for Computer Service category at the 20th annual Stevie International Business Awards 2023.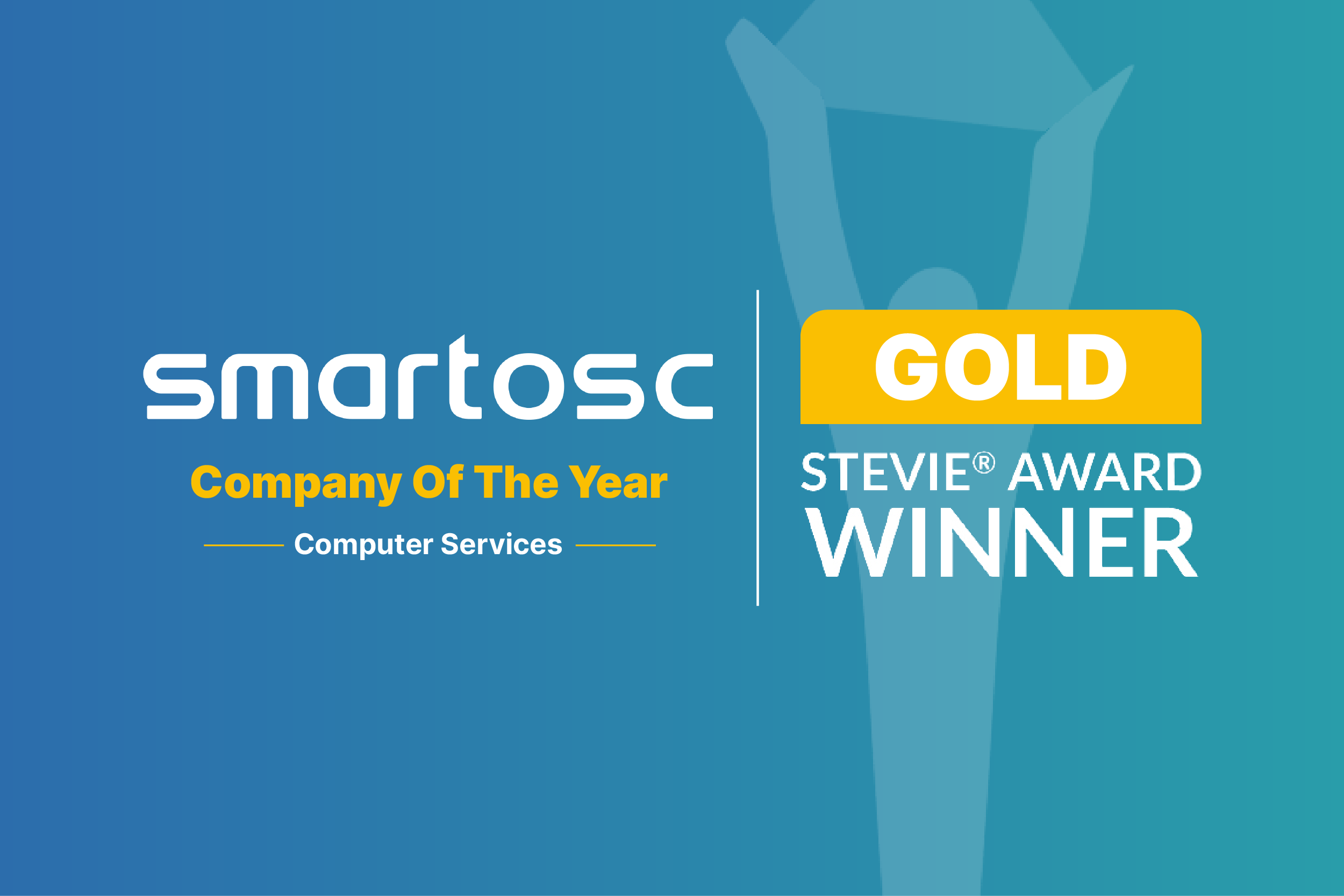 The Stevie International Business Awards, the most prestigious business awards in the globe, were established to recognize and celebrate the excellent achievements and positive contributions of organizations and working professionals worldwide. To win the Company of the Year, organizations have to show an especially strong dedication to honoring the work of their employees, commitment to their clients, and a sense of innovation.
Named as "Company of the Year", SmartOSC has been an active force in building a community that knows how to leverage technology for the benefit of society. Over the last 18 years, SmartOSC has delivered superior technology solutions for over 600 leading brands over the world, including global giants such as LG, PayPal, ASUS. SmartOSC is a valued partner for both leading brands and e-tailers because of unwavering dedication to assisting customers in succeeding in a constantly changing world, as well as continuously improving innovations and in-depth counseling.
Commenting on the award, Stevie Awards Judging committee said: "I am impressed by SmartOSC's remarkable journey from a three-person team in 2006 to becoming a full-service eCommerce agency with a global presence and over 1000 experts across 9 countries. Their commitment to continuous learning and visionary mindset has allowed them to explore challenges and opportunities, ensuring sustainable development."
Not only drives customers to success by innovative solutions, SmartOSC aspires to provide employees with a clear career path and opportunities for sustainable growth. In the results, SmartOSC won the Stevie Award for "Employer of the year" in 2022, Best Company HR Asia Awards 2022 for "Best Companies to Work for in Asia" in 2022 and 2023. Before, during, and after the pandemic, the workforce of SmartOSC increased by 30%, reaching 1000 employees in December 2022.
In their recent 18th anniversary celebration, SmartOSC committed to pursuing its mission: Shift from eCommerce agency to technology enabler. SmartOSC will continue developing and supplying more new cutting-edge technologies in different sectors such as fintech, blockchain to ensure that regional merchants get the most out of digital innovation and get a competitive advantage in the market.
About the SmartOSC
Having been in business for 18 years, SmartOSC is a market-leading full-service eCommerce agency with more than 1000 specialists located in Vietnam, Australia, Singapore, Japan, Thailand, Korea, the US, and the UK. With deep experience across most enterprise platforms and technology stacks, our customers choose us because we can solve complex implementations at scale, as evidenced by 1,000+ successfully launched projects.
About the Stevie International Business Awards
Stevie International Business Awards is one of the Stevie Awards programs that honor organizations and working professionals worldwide that have outstanding achievements.
The 2023 competition has attracted more than 3,700 nominations from organizations of all types in more than 60 nations.