SmartOSC Achieves the Gold Globee Winner for Fintech Services and Solutions
July 2023 – SmartOSC has been announced as a gold winner for IT Solutions for Financial Services at the 18th annual Globee Information Technology Awards 2023.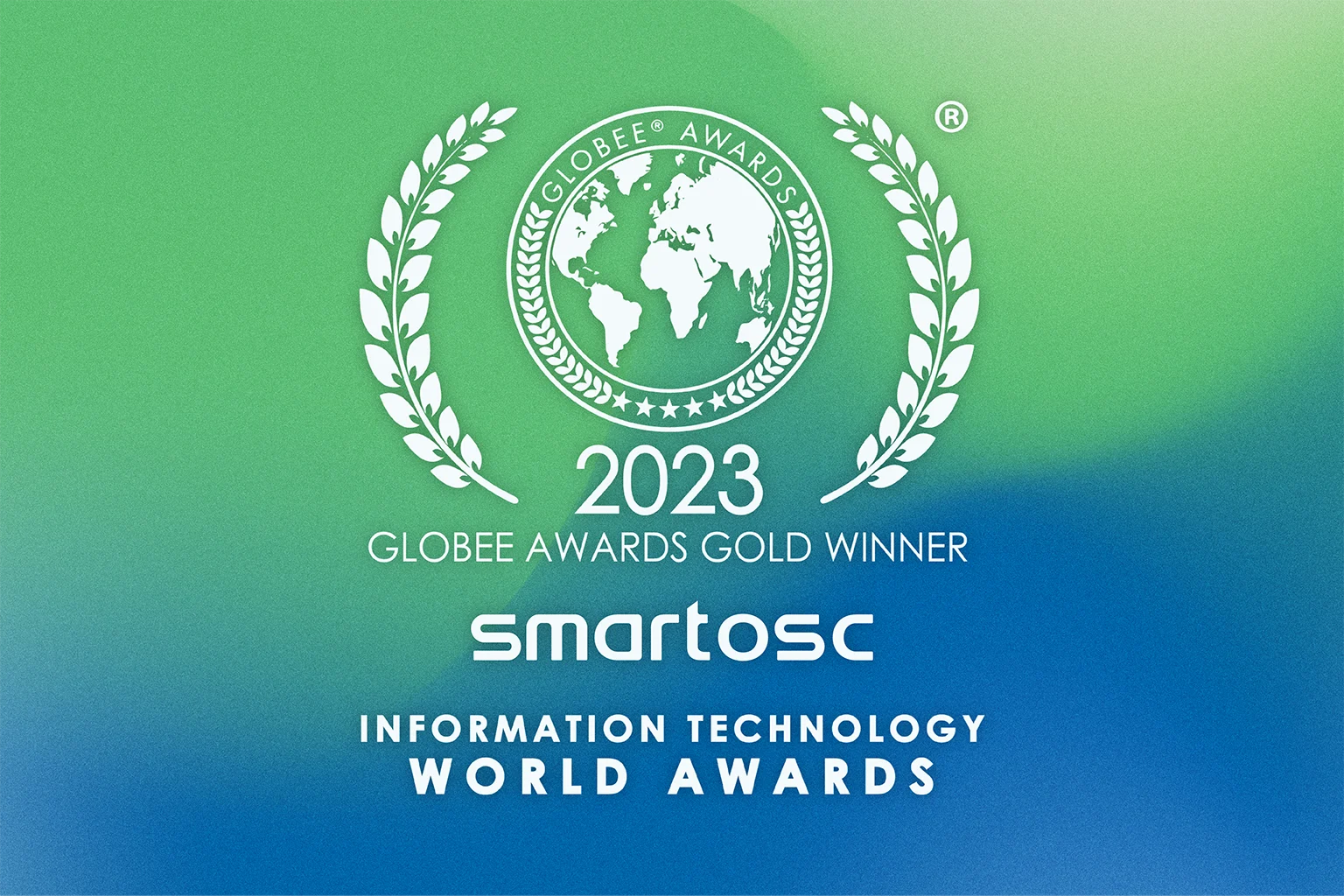 The Globee Information Technology Awards, a premier global recognition program, aims to celebrate excellence and innovation in the ever-evolving world of technology. With an esteemed judging panel of representatives from Amazon, Salesforce, Microsoft and more, the award has crowned world-leading companies such as Samsung, DHL, Reebok and more.
SmartOSC beats the gold winner in IT Solutions for Financial Services category which recognizes the best IT service or innovation with disruptive technologies and forward-thinking approaches that have potential to reshape the financial landscape.
SmartOSC's fintech solutions offer support at every stage of digitization, encompassing full-service digital banking solutions, data analytics and solutions to cloud migration. This positions them as a trusted partner for leading financial institutions worldwide. This success has been evident through deploying hundreds of projects with top brands like Paypal, Lotte, and ASUS.
Commenting on the award win, Nguyen Tuan Hung, Head of SmartOSC's Fintech Department said: "With a profound understanding of the market and users' behavior, our team is confident in delivering a comprehensive service that helps customers and financial institutions with faster-digitalized processes. In 2023, we aim to build a fintech products suite to serve the industry's ever-growing demands that could optimize the bank's technical structure, operation, cost, revenue, and even customer retention."
SmartOSC is now the pioneer in the Fintech market as it has developed strategic partnerships with world-leading vendors to provide top-tier digital banking solutions for banks and financial institutions. Just last year, SmartOSC was honored to collaborate with an award-winning partner – Backbase to release the first localized and market-ready digital banking solution in the Vietnamese market. This product enables banks to halve implementation time and costs while accelerating customer acquisition growth.
About SmartOSC
With 18 years in operation, SmartOSC is an industry-leading digital transformation agency of 1000+ experts across countries including Vietnam, Australia, Singapore, Japan, Thailand, Indonesia, Korea, the US and the UK. Deep experience across most enterprise platforms and technology stacks has made SmartOSC a trusted partner for leading brands and financial institutions worldwide.
SmartOSC Fintech provides top-tier solutions and caters to tailor-made requirements for banks and financial institutions worldwide by leveraging the latest technologies. This capability means banks can reduce operating costs, save implementation time and ensure security with SmartOSC Fintech suite.
About Globee Information Technology Awards
The Globee® Information Technology Awards is a premier global recognition program that celebrates excellence and innovation in the ever-evolving world of technology.
With its expanded scope covering Information Technology, Cybersecurity, Artificial Intelligence, Infrastructure, Software, and Digital Transformation, the Globee Awards provides a prestigious platform for organizations and individuals to showcase their remarkable achievements and groundbreaking advancements.
This Awards honor the trailblazers and pioneers who are shaping the future of the tech industry.