SmartOSC is Officially Qualified as ISTQB Platinum Partner
Hanoi, Tuesday, 8th February 2023; SmartOSC officially became a platinum partner of ISTQB®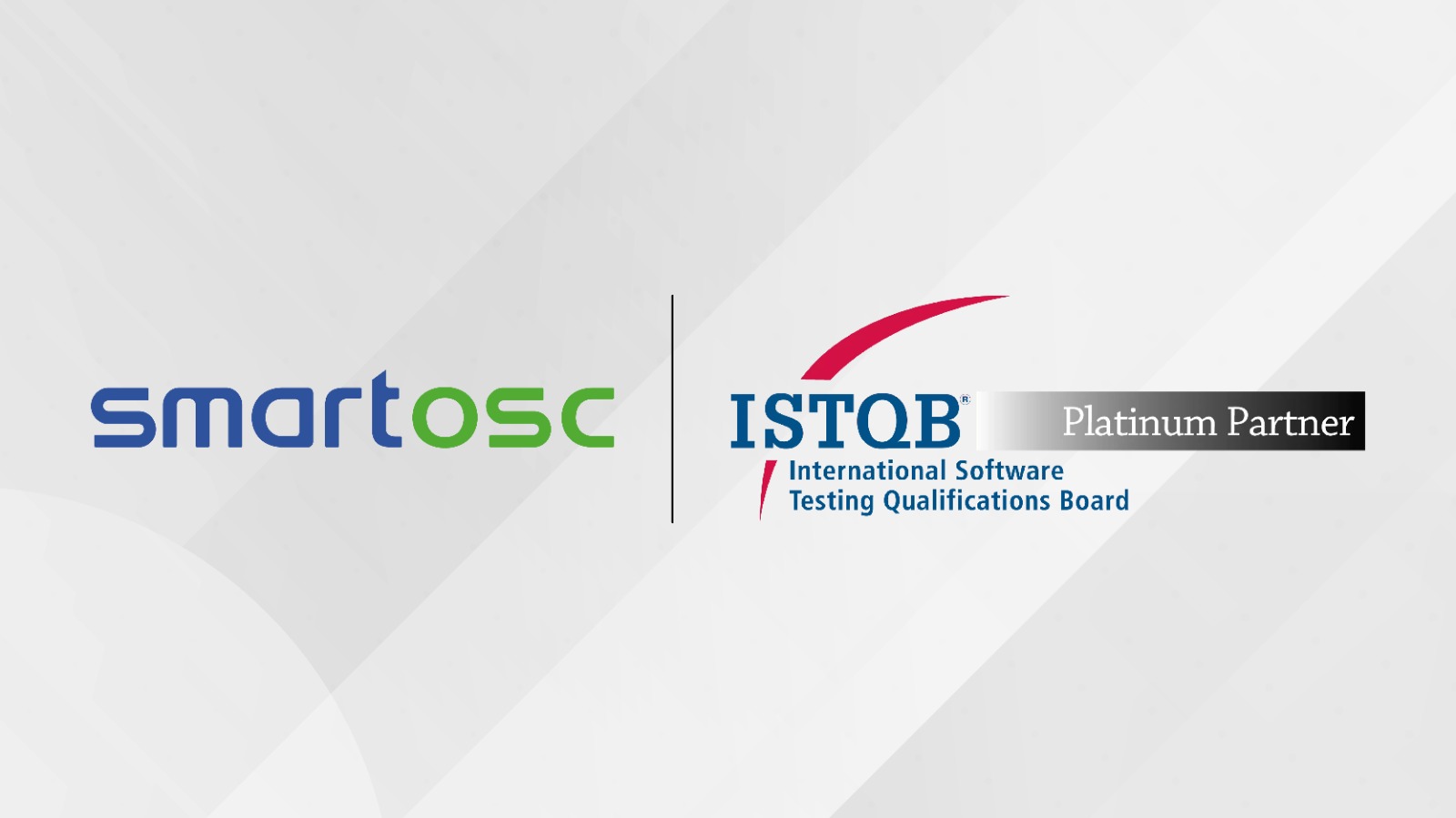 Founded in 2002, ISTQB® (International Software Testing Qualifications Board) is a global leader in software testing certification which highly recognizes excellent organizations with dedication and commitment to software quality testing.
The ISTQB® Partner Program comprises four levels of partnerships (Silver, Gold, Platinum, and Global), and each specific level of an organization is determined through the certification points accumulated. All recognized organizations are expected to invest in the whole ISTQB® scheme.
The Partnership Process
With a continuous desire in leveraging software testing capabilities, SmartOSC always encourages employees to acquire qualified certifications, from foundation to advanced level. Together with 70 other organizations worldwide, SmartOSC joined the ISTQB® Partner Program and reached the platinum level.
The process of partnership certification requires a standardized range of points from foundation to advanced and expert level. After sending the application and going through the evaluation process, SmartOSC excellently achieved the platinum level, thanks to the diligent and high-qualified team of testers.
As a platinum partner, SmartOSC is honored to appear on the partner list of ISTQB® worldwide website as well as the Local Member Board's or Exam Provider's website. 
Looking forward
Becoming ISTQB Platinum Partner, SmartOSC commits to not only keep optimizing our operations for the project but also improve reliability for customers. Through a vast number of successful projects for ASUS, COURTS or SpaceX, SmartOSC has proved the high capabilities in software development and still continue maintaining the long-term partnership until now. To always bring the best solutions and services, SmartOSC also plans to upgrade the partnership level and achieve more high-level certification in the next future, to continue level-up the position in Vietnam as well as the global technology map.