SmartOSC Recognized as Leading Customer-Centric eCommerce Partner at The Global Economics Awards 2023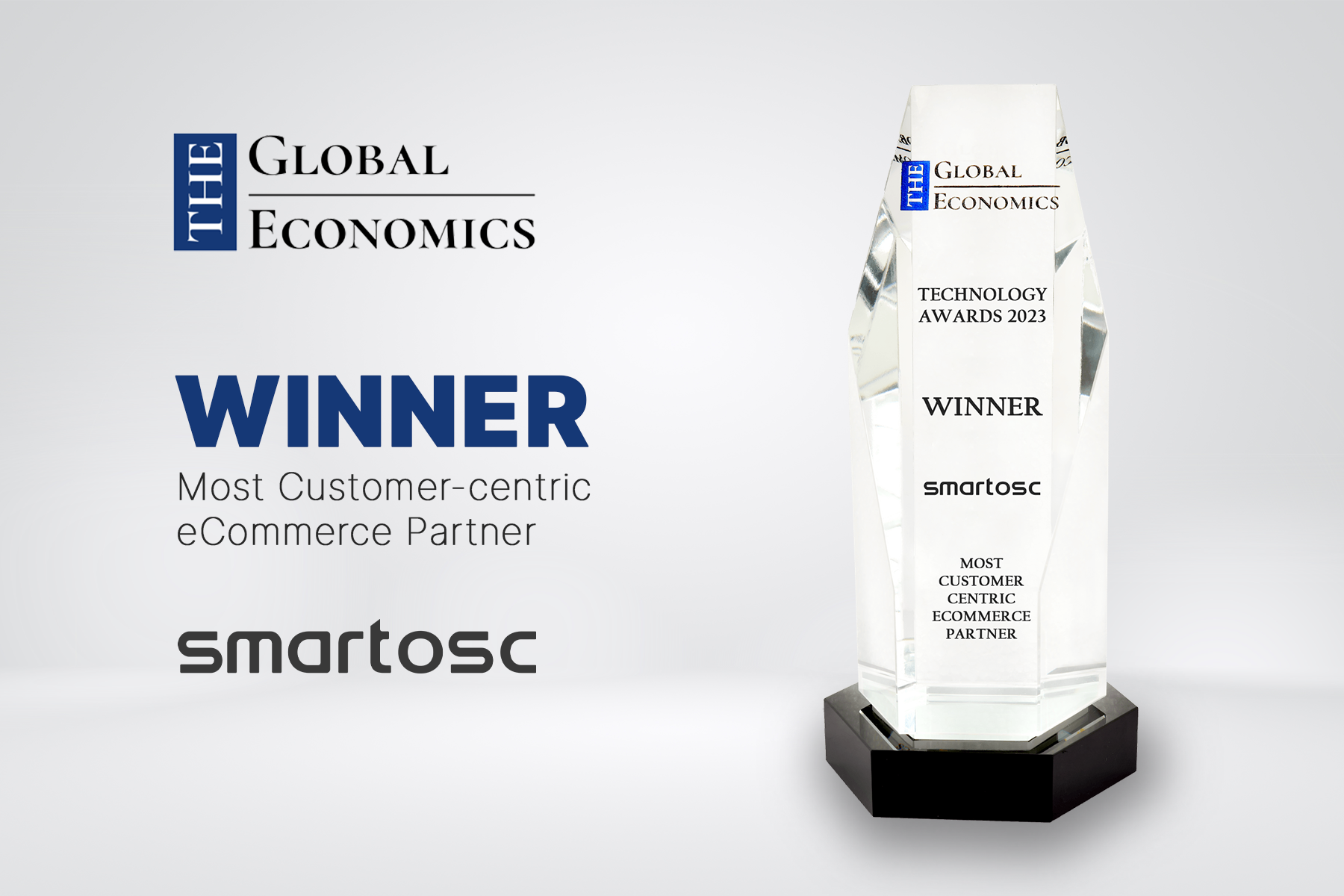 SmartOSC has taken home the coveted title of 'Most Customer-Centric eCommerce Partner' at The Global Economics Awards 2023. This recognition highlights SmartOSC's outstanding commitment to delivering tailored solutions and driving long-term growth for world-famous clients such as ASUS, OSIM, and more.
The Global Economics Awards, a prestigious annual event organized by The Global Economics, the prominent London-based magazine known for specializing in global financial and business analysis, celebrates excellence across various sectors worldwide and recognizes those who make an impact on regional and global economies. 
Over the last 18 years, SmartOSC has established itself as the vital link between customers and brands. SmartOSC has achieved this by using specialized and holistic approaches to problem-solving which aim to get to the core of deeply understanding customer needs. By prioritizing customers at every step, SmartOSC ensures that customer-centric approaches form the foundation of every solution delivered to their partners. 
Matt Broadway, Chief Operating Officer at Netatmo, a leading global smart home company that adopted this approach of SmartOSC to give users a seamless experience said:  
 "We are very pleased with this collaboration with SmartOSC, a most trusted eCommerce developer, as what they offer us perfectly fits our business. Truly smart, our product provides a seamless experience that helps users create a safer, healthier, and more comfortable home."
SmartOSC is on the journey to become a best-in-class eCommerce agency, this award is a testament to SmartOSC's efforts to bring its consulting capabilities to the forefront of its offering as well continue to grow its community through multiple touch points.
About SmartOSC:
With 18 years in operation, SmartOSC is an industry-leading full-service eCommerce agency of 1000+ experts across countries including Vietnam, Australia, Singapore, Japan, Thailand, Indonesia, Korea, the US and the UK. With deep experience across most enterprise platforms and technology stacks, our customers choose us because we can solve complex implementations at scale, as evidenced by 1,000+ successfully launched projects.
About The Global Economics Awards:
The Global Economics Awards identifies business enterprises that put their hard work into foraging the best work culture towards their regional and global economies. The Global Economics Awards program serves as the epitome of the perseverance and credibility of its recipients. It recognizes the best market players in the realm of their business.