SmartOSC Secures Consecutive Silver Wins For OSIM Project At Asia eCommerce Awards 2023
November 2023, SmartOSC, a trailblazing force in digital transformation, once again secured the Silver Award for Best eCommerce Consultant at the Asia eCommerce Awards 2023. This recognition for their outstanding project with OSIM, a global powerhouse in branded healthy lifestyle products, serves as a testament to their vision of being a leading enabler in digital transformation globally.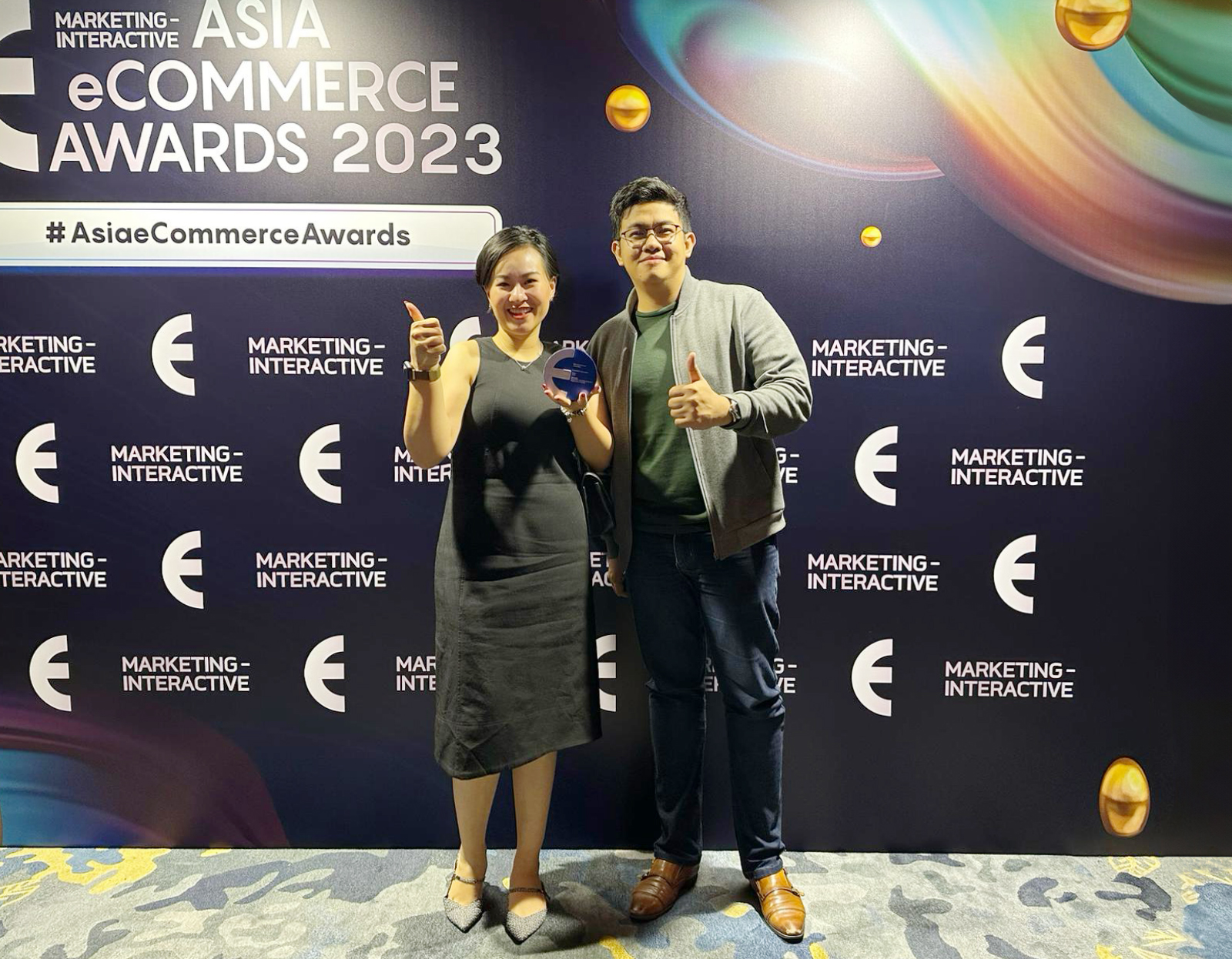 Since joining the project in 2020, SmartOSC embarked on the Sitecore eCommerce project with a comprehensive vision of enabling the Omnichannel strategy for the brand. This involves thoroughly understanding OSIM's goals of achieving a seamless omnichannel customer experience, offering a consistent and enhanced signature brand, and supporting eCommerce growth with customer-centric tactics.
Through this approach, SmartOSC advised OSIM on a roadmap to seamlessly integrate diverse languages and accommodate unique market characteristics, enabling the brand to forge a tailored and streamlined web experience that establishes a new industry standard.
Under the transformative approach, site traffic has surged in Taiwan, Singapore, Malaysia, and Hong Kong. The growth in customer experience is also reflected in the extended duration of visitors to these sites, with the average duration across seven sites ranging from 3 to more than 5 minutes.
Reflecting on this remarkable achievement, Amber Nguyen, Country Manager of SmartOSC, enthusiastically remarked, "This represents SmartOSC's second consecutive triumph through our collaboration with OSIM, reinforcing our belief in the power of partnership. As we chart our course towards future growth, our commitment extends to advancing data analytics, enhancing OSIM's personalization capabilities, and aligning seamlessly with our ambitious digital roadmap set for 2025."
Earning the 'Best eCommerce Campaign – Cross Border/ MultiMarket' Silver awards last year, OSIM and SmartOSC have plans to continue to dominate the industry with their transformative approach.
The prestigious Asia eCommerce Awards concluded its 6th year by celebrating the best eCommerce practices and industry champions across Asia and Oceania, including renowned names such as Unilever, Coca-Cola, Ogilvy, and more.
About SmartOSC
With 18 years in operation, SmartOSC is an industry-leading full-service eCommerce and digital transformation agency of 1000+ experts across countries including Vietnam, Australia, Singapore, Japan, Thailand, Indonesia, Korea, the US and the UK. With deep experience across most enterprise platforms and technology stacks, our customers choose us because we can solve complex implementations at scale, as evidenced by 1,000+ successfully launched projects.
About OSIM International Pte. Ltd
OSIM is a global leader in branded healthy lifestyle products. OSIM uses innovative selling approaches and constantly enhances its innovation capabilities to produce successful products with superior designs, features and quality. Ranked as Asia's Number 1 brand in healthy lifestyle products, OSIM operates a wide point-of-sales through the 4 specialty retail brands of OSIM, Richlife, TWG Tea and GNC, with more than 856 outlets in more than 111 cities across 30 countries in Asia, Oceania, Africa, the Middle East, Europe and North America.