SmartOSC Wins Interview Podcast Of The Year At Radioinfo Asia Podcast Awards
August 2023, The first-ever Radioinfo Asia Podcast Awards 2023 crowned SmartOSC Commerce Talk for its outstanding quality and performance, alongside other well-known agencies including SPH Media, China Global Television, and more.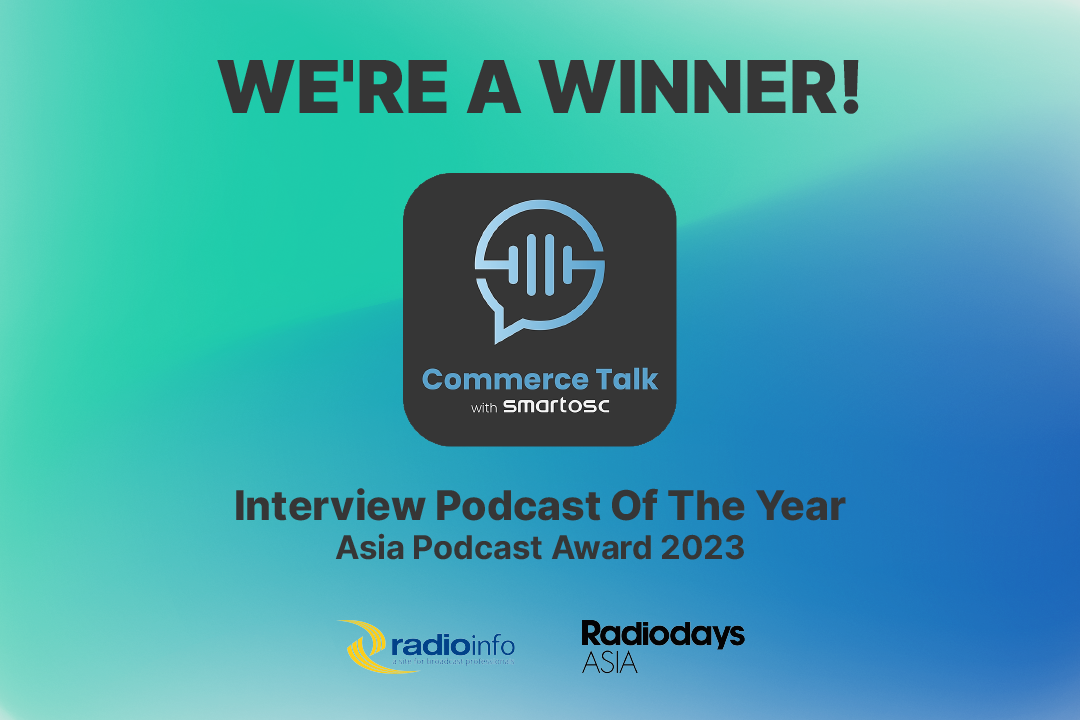 This recognition adds to the podcast's growing list of achievements, which includes being named one of Spotify's Top 15% most shared podcasts globally in 2022. SmartOSC's series of podcasts has facilitated thought-provoking conversations diving into the intersection of personal growth, business, technology, innovation and leadership. It brings new perspectives from world's leaders, entrepreneurs, award-winning CEOs, and CTOs such as Kirsten Kore – 2022's Inside Retail Australia #Top50 People in eCommerce List, and Mark Baartse – top 50 CMO in Australia in 2018 by CMO Magazine.
The podcast's success lies in its ability to keep listeners one step ahead, offering fresh perspectives and valuable insights. Achieving the coveted title of "Interview Podcast of The Year" was recognized for creating one of the most insightful interview podcasts across the Asian region with excellence in topics, range of guests and audio quality.
The Radioinfo Asia Podcast Awards 2023, co-hosted by Radiodays and Radioinfo, recognizes and celebrates the continent's most exceptional podcasters. This initiative aims to bring more value to the podcasting community and the public by highlighting voices that provide unique and valuable content.
In the way to bring genuine inspiration to audiences, SmartOSC is looking for thought leaders and innovators for the upcoming episodes of Commerce Talk. Collaborate with us to spread your unique perspectives and stories worth telling!
About SmartOSC
Having been in business for 18 years, SmartOSC is a market-leading technology enabler with more than 1000 specialists located in Vietnam, Australia, Singapore, Japan, Thailand, Korea, the US, and the UK. With deep experience across most enterprise platforms and technology stacks, our customers choose us because we can solve complex implementations at scale, as evidenced by 1,000+ successfully launched projects.
About The Radioinfo Asia Podcast Awards
The Radioinfo Asia Podcast Awards recognizes the most outstanding individuals, teams, and organizations working within podcasting from across the Asian media and marketing landscape.