Transactions for Success: SmartOSC and Gr4vy Join Forces To Improve Customer Payment Experience
Wednesday, 15th February 2023; SmartOSC has officially partnered with Gr4vy, an award-winning cloud-native payments orchestration platform renowned for taking the complexity out of building and managing payment stacks.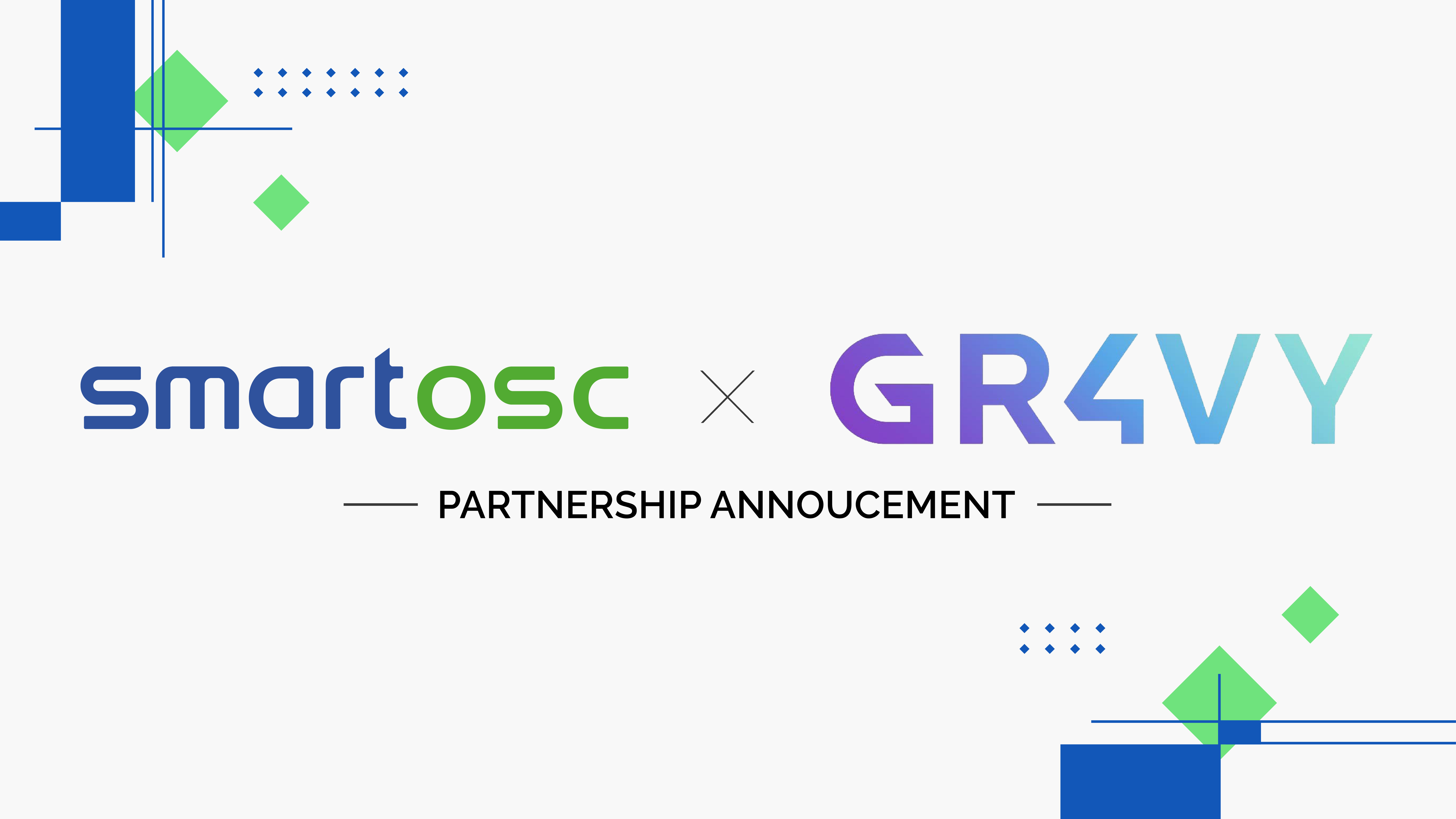 With a focus on redefining payments by delivering an intuitive and secure experience for both merchants and consumers, Gr4vy has quickly become a sought-after solution for businesses looking to streamline their payment processes and security. The company doubled its valuation since launching to an impressive $115M, allowing the company to further accelerate its global expansion and meet demand. 
SmartOSC has partnered with Gr4vy to ensure that their existing and future clients no longer have to face this kind of complexity alone. Gr4vy's architecture is built to offer merchants the ability to access multiple payment providers and payment methods through a single integration. Independently of how many providers merchants want to work with, they will only need to integrate with Gr4vy once.
Adding any additional payment method after this first integration requires no more additional development. Their low-code single integration allows merchants to optimise their payments stack and scale their business all in one place. 
Speaking about the partnership, Tim Street, Commercial Director at SmartOSC UK said; "We are extremely proud to announce our partnership with Gr4vy. We believe their innovative hassle-free offerings are poised to bring significant benefits to current and future clients of SmartOSC. Our clients turn to us when they need solutions to complex problems, and Gr4vy was created with solving complex problems at the heart of their business. This collaboration is a natural fit, and we look forward to the results it will bring."
"SmartOSC works with some of the most innovative and renowned brands globally, helping businesses to boost their bottom line with strategic insights and effective solutions. One of the core complexities merchants face today is payments," comments John Lunn, Founder and CEO of Gr4vy. 
"…more and more merchants are recognizing a need for payment orchestration as they continue to scale globally and need to be on top of evolving consumer payment preferences, and local data/privacy regulations. It's great to see companies like SmartOSC recognizing this need, and partnering with Gr4vy to help eCommerce merchants continue to grow."
In today's world, demand is consistently growing for payment systems to deliver greater efficiency, transparency and protection. With more options open to consumers, the need for reliable and modern payment infrastructures is soaring.
Together through this partnership, SmartOSC and Gr4vy will support businesses with lead times, resources and security as it pertains to payment methods and expanding into new markets.
About Gr4vy
Gr4vy is a cloud-native payments company that takes the complexity out of merchants running payments infrastructure, freeing them to focus on what matters most. We redefine payments by providing an intuitive, cutting-edge payment orchestration platform (POP) that leverages the power of the Cloud to modernize payments infrastructure. Our orchestration layer upgrades merchants' payments stack to make them more nimble. Our no-code dashboard centralizes the integration and management of a merchant's payment methods, providers, conditions and transactions and empowers them to do more in less time. We enable merchants to streamline and manage payment methods, services and transactions all in one place. At Gr4vy, we're passionate about payments, efficiency and extraordinary customer experience.
For more information, visit https://gr4vy.com/
About SmartOSC
With 16 years in operation, SmartOSC is an industry-leading full-service eCommerce agency of 1000+ experts across countries including the UK, US, Australia, Singapore, Japan, Korea, Thailand, Vietnam and Indonesia. With deep experience across most enterprise platforms and technology stacks, our customers choose us because we can solve complex implementations at scale, as evidenced by 1,000+ successfully launched projects and multiple award wins. In 2021, SmartOSC debuted in Forrester's Now Tech: APAC Digital Experience Services Q4, 2022 report and was recognized by the top research and advisory firm for offering competitive specialties that other large providers in the APAC market don't.
For more information, visit https://smartosc.com.