We deliver measurable results
Get to know United Cellars 
United Cellars, a family-owned wine and spirits merchant, collaborates with renowned wineries and producers worldwide to curate exceptional drinking experiences for their customers.
They make a solemn commitment to their discerning clientele: customers will never receive impersonal or irrelevant recommendations from United Cellars. Instead, they can expect tailored suggestions that align with their individual tastes and preferences.
United Cellars' mission is to provide prompt, authoritative, and expert responses to all inquiries about wines and spirits, ensuring exceptional customer service at every stage of the journey with them. That promise is the base of their online site.
Challenges
Targeted solutions for
Lack of Technology Consultancy
United Cellars faced significant hurdles due to two previous vendor attempts that left it unfinished, dysfunctional, and struggling with performance issues.
Despite the two attempts, none of their eCommerce website's functionalities worked. United Cellars needed a proficient partner with consulting and adept coding capabilities, problem-solving mindsets, and expertise in UX consultation to expedite their eCommerce transformation and navigate the path to a successful launch.
Resource Limitation
United Cellars had limited in-house IT resources for project management, design, and testing.
Process Revamped
United Cellars wanted to host online auctions for rare or vintage wine bottles. However, the desired auction mechanism was non-functional due to the complex and unrefined data process from the client. 
STRATEGY
Success mentality
(….)
(….)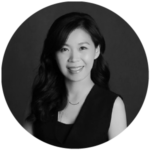 Emma OuCountry Manager, ASUS Singapore
S$ +1.3k
Average order value
<3 days
Delivery lead time
SOLUTIONS
Our tools for success
Technology Consultancy
United Cellars approached SmartOSC with an eCommerce project built on Magento 2.4.3. Our consultancy services encompassed Project Implementation, Data Synchronization for Auction Features, Magento Upgrades, and more.
Site Rebuilding
SmartOSC took on the challenge of reconstructing the website's functionalities that previous vendors couldn't complete. This phase took three months.
While waiting for Phase 1 to go live, SmartOSC proactively set up a new environment for the Magento upgrade. This allowed both phases to go live together, remarkably reducing the time-to-market for United Cellars.
Auction Functionality
We rebuilt the entire auction process, fixing bid placements, auto bidding, and optimizing performance.
Handling UX Requests
United Cellars requested complex auction features where users could bid on a single product in two different places at the same time. SmartOSC proposed an alternative solution where the client would duplicate Netsuite data, sync it with Magento, and group products for bidding in multiple places, maintaining a smooth user experience. Our solution required less effort while fulfilling the client's request.
Customing Extensions
To meet the client's request, SmartOSC developed custom solutions for critical features like filtering, search, and auctions instead of using out-of-the-box extensions.
On-going Support
Beyond the initial project, SmartOSC continues to provide United Cellars with ongoing support, ensuring the seamless operation and maintenance of their eCommerce platform.
Functional Website
SmartOSC successfully revived the dysfunctional website, allowing United Cellars to start selling products online after two failed attempts by previous vendors.
Improved Performance
The team achieved an 80% improvement in site loading performance, enhancing the user experience and satisfaction.
Increased Revenue
The customized auction feature and personalized recommendations led to increased customer engagement and revenue.
Download case study
Download now