Magento | Adobe Commerce Latest Version Upgrade News 2022
At the Adobe Summit taking place this early March, Magento | Adobe Commerce announced several latest product offerings aiming to help brands quickly adapt to changing customer expectations and other external factors. These new capabilities are providing merchants with the agility needed to deliver personalized shopping experiences in real-time.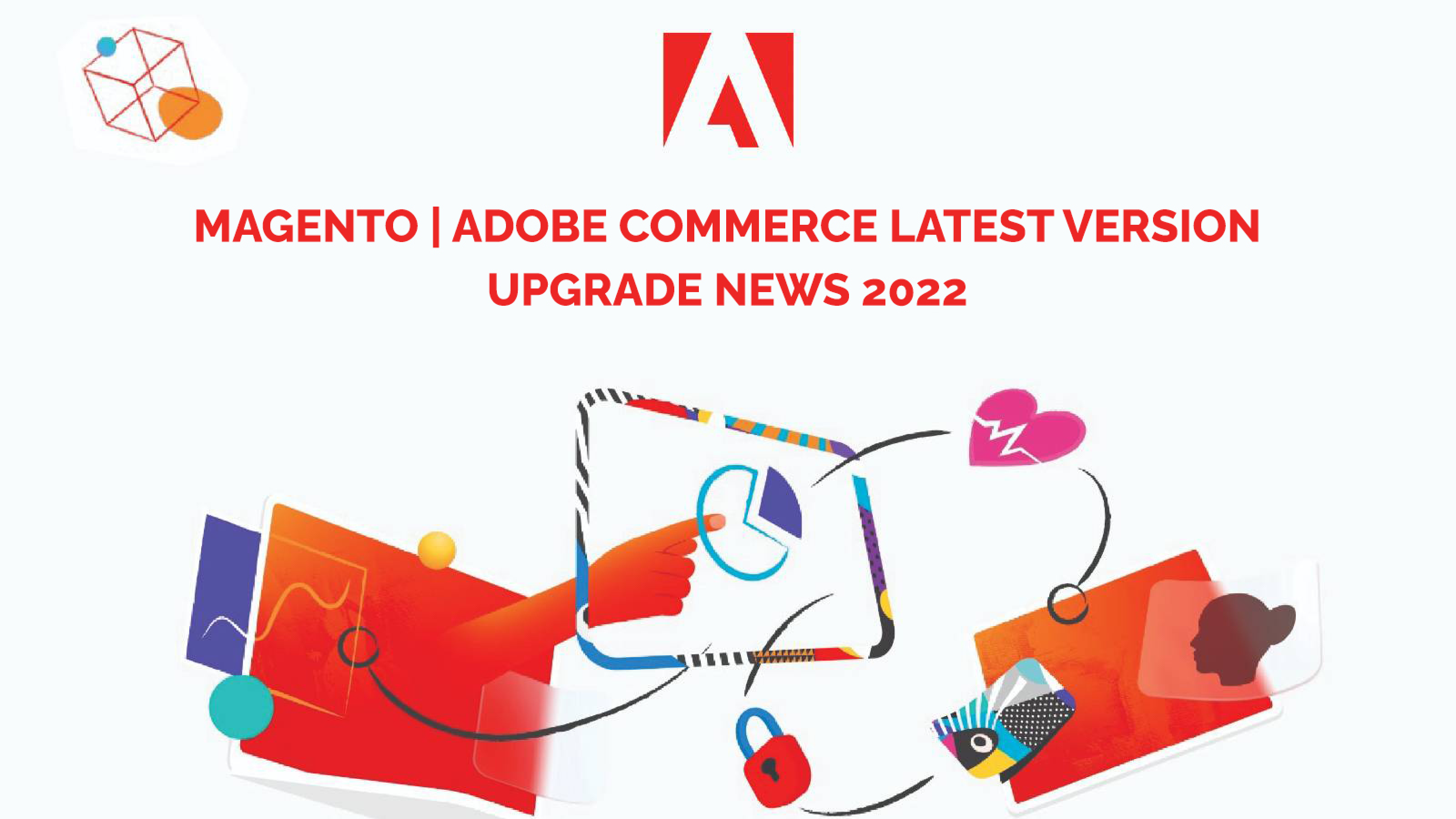 With all-new features and improvements, it is time to start preparing your Magento-based store for the transition to keep your business efficient and protected while providing customers with a speed and error-free shopping experience. In this article, let's find out exactly what's new and how these changes are creating positive impacts on digital businesses everywhere.
A new version of Adobe Commerce (2.4.4)
It is time to start preparing your Magento-based store for the transition to keep your business efficient and protected.
The most important change is, of course, the latest version of Adobe Commerce released this April. This version is expected to become the momentum for merchants with a lot of improvements in performance and security for online stores.
This latest version will make it easy for both B2B and B2C brands to scale quickly because it is designed to adapt to the ever-changing customer expectation or a sudden spike in demand. While giving B2B merchants more flexibility in handling extra-large orders, this version smoothly processes 5 times larger the number of products for B2C brands. For developers, additional APIs and PWA Studio capabilities help create personalized and headless buying experiences.
Some of the features are:
PHP 8.1 support: Adobe has changed the release time to align with the PHP life cycle since this component is the most critical for this eCommerce platform.
OpenSearch support added: Adobe adds support for another in-store search engine. Along with Elasticsearch, stores can use OpenSearch.
Vendor Bundled Extensions (VBE) decoupled: Prior versions of Magento were packaged with a list of 3rd-party extensions 3rd-party modules. With this new version, Adobe has left only the Braintree extension in the list of vendor-bundled extensions for Adobe Commerce 2.4.4.
Update software component 
Removed and updated libraries
Fixed GraphQL errors
See how we nailed business goal with Adobe Commerce HERE
AI-driven product recommendations and live search results
With customer expectations being higher than ever in a post-pandemic world, brands are expected to offer the exact product, service, and content customers are looking for when they are browsing the websites. This is the knowledge base for Adobe to offer AI-driven Product Recommendations in Magento | Adobe Commerce, with the feature to suggest relevant products based on customer behavior, product sales, visual elements, or popular trends. 
In the early phase, brands using Product Recommendations to create personalized shopping experiences have reported a 25% or greater increase in average order value and 15 times greater revenue driven by recommendations. Live Search helps brands get their way to the customers' hearts by helping them deliver fast, highly relevant, and personalized search results that have boosted a 15% lift in conversion rate on average. This feature now only supports B2C brands and is expected to come soon to B2B brands in the near future.
Build rich customer profiles with key data 
As per the data-driven economy we are living in, every single decision needs to be made based on real-time statistics to yield the best results. With that in mind, Adobe Commerce connects to the Adobe Experience Platform which links commerce data, such as visitors browsing or purchase history, to Adobe Analytics, Customer Journey Analytics, Real-Time Customer Data Platform, and other Adobe Experience Cloud applications. 
This feature creates rich, exact, and real-time customer profiles, helping brands to deliver personalized shopping journeys that drive sales, retention, and loyalty. This capability will be available in the second half of 2022.
Extend omnichannel fulfillment and payment services experiences
While people are now going back to stores thanks to the widespread vaccination, the growth of eCommerce revenue hasn't shrunk a bit. Instead, this new normal has changed how people shop forever, thanks to the advancement in technology.
For example, now customers search for products online, ask for their peer's reviews on social media, watch ads on video-based platforms, and go to the store to pick up their orders. That means delivering end-to-end and unified experiences across all channels must become a priority for merchants if they want to capture the heart of the modern post-covid customers.
While it can be complex to streamline all the channels and operation processes as it requires an integrated operations and technology approach, Store Fulfillment for Adobe Commerce by Walmart Commerce Technologies delivers an advanced BOPIS customer experience that can maximize store employees' productivity.
Transform commerce with e-signing
In the competitive shopping environment we are living in today, brands can't afford to keep customers waiting. Thus, real-time purchasing experiences are critical to keeping customers in the deal and staying on top of sales cycles. Adobe Acrobat Sign workflows in Adobe Commerce are coming soon, infusing any scenario where contracts and agreements are a part of the buying journey with streamlined, simple, and secure e-signing at checkout.
Along with many new offerings, coupled with the latest version, Adobe Commerce is helping us set a future-proof foundation that will empower B2B and B2C companies to adapt to market dynamics and personalize their commerce journeys like no other solution.

Find more eCommerce insights from SmartOSC by subscribing to our blog or reach out to us to make your eCommerce strategy the best it can be.