SmartOSC Officially Upgraded to Advanced Tier With AWS
Hanoi, Friday 10th February 2023; SmartOSC has officially been upgraded to Advanced Tier with AWS, further certifying our strong team of highly qualified and trained individuals who are dedicated to providing exceptional customer experiences.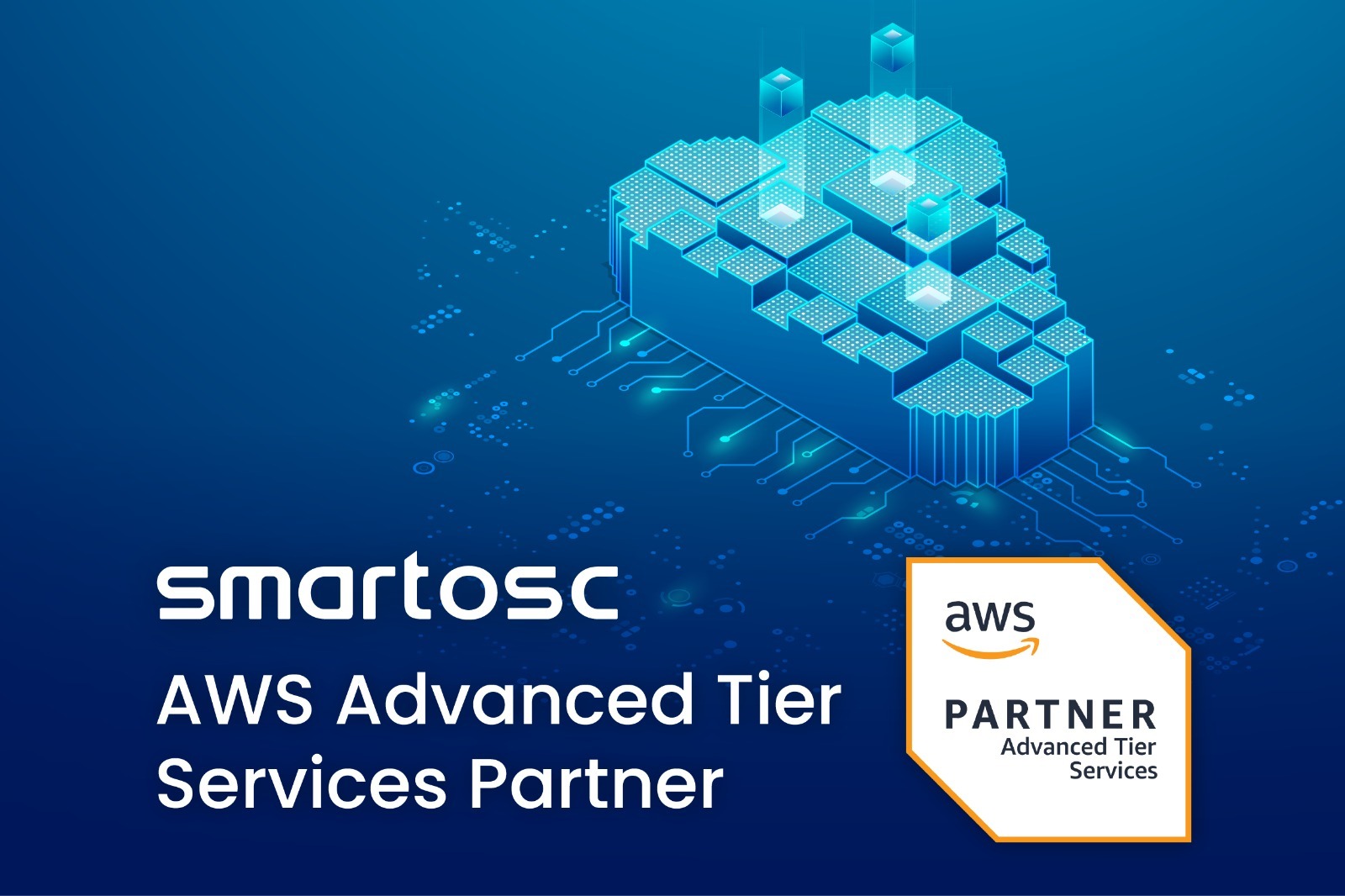 By achieving this Advanced Tier with AWS, SmartOSC will have the ability to provide customers with more pricing benefits. 
As a market leader in the field, AWS provides a standard set of high requirements for each partner level, spanning multiple criteria, such as technical knowledge, experience, and customer satisfaction. SmartOSC went through a stringent evaluation process and was then upgraded to the Advanced Tier level. This showcases the excellent quality of SmartOSC's expertise when it comes to international standards and good practices associated with software services and solutions. 
 "Reaching AWS Advanced Tier Services Partner status is a tremendous accomplishment not only speaks to the dedication of our high-skilled team, but also to SmartOSC's commitment to bringing the best reliable services and solutions across the world!", Phan Thi Hanh Le, SmartOSC Deputy CEO
 Over the next year, SmartOSC will continue to upscale our position on the global technology map with more high-level certifications and quality partnerships in the pipeline.  
Reference
More information about AWS Well-Architected: https://aws.amazon.com/what-is-aws/?nc1=h_ls
More information about AWS Services Partner Tiers: https://aws.amazon.com/partners/services-tiers/
About AWS
AWS (Amazon Web Services) is the world's most comprehensive and broadly adopted cloud platform, which provides more than 200 fully featured services from data centers located all over the world. Being a market leader in the field, AWS is well-trusted by millions of customers worldwide, from the fastest-growing startups, and largest enterprises to leading government agencies. 
For more information, visit https://aws.amazon.com/?nc2=h_lg
About SmartOSC
With 16 years in operation, SmartOSC is an industry-leading full-service eCommerce agency of 1000+ experts across countries including the UK, US, Australia, Singapore, Japan, Korea, Thailand, Vietnam, and Indonesia. With unbeatable experience across most enterprise platforms and technology stacks, our customers choose us because we can solve complex implementations at scale, as evidenced by 1,000+ successfully launched projects and multiple award wins. In 2021, SmartOSC debuted in Forrester's Now Tech: APAC Digital Experience Services Q4, 2022 report and was recognized by the top research and advisory firm for offering competitive specialties that other large providers in the APAC market don't. 
For more information, visit https://smartosc.com.